---
How is Bogdan's treatment progressing?:
Wounded 22-year-old soldier Bohdan needs help. Full restoration of the broken bones of his left leg is only possible through the unique biotechnology project Bioengineering Rehabilitation for Wounded.
Since the Ukrainian state through a series of legislative and other restrictions, does not support biotech treatment, the soldier's only hope lies with the people of Ukraine and further afield.
Wounded:
Bohdan Z, 22, a fighter with the 17th Brigade (54th Brigade), wounded near the village of Popasna.
Wound:
Left Foot: perforated defect of the left tibia on the verge middle of the lower third, significant pain.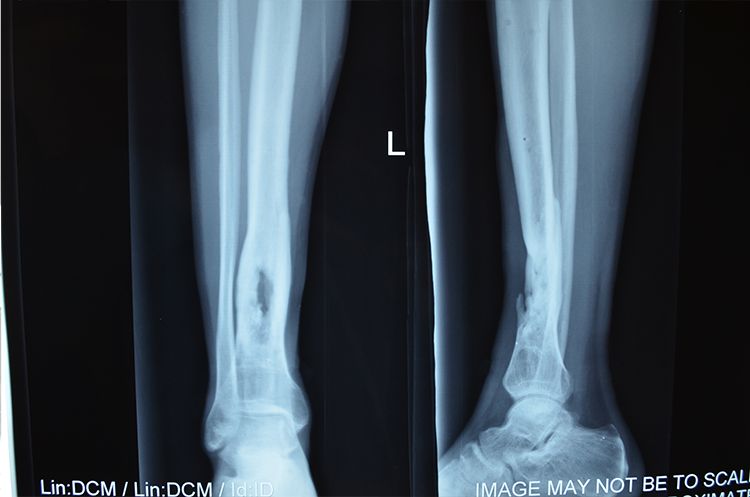 Bohdan was wounded more that a year-and-a-half ago, and has since undergone several operations. Although bone partly fused, a hole remains, it is a perforated defect where the bone is very fragile, and movement causes severe pain. The soldier can not fully place weight on the leg. From such bone defects in the body can not recover on its own, because at any time the bone may break again, or become gradually deformed, leading to disability.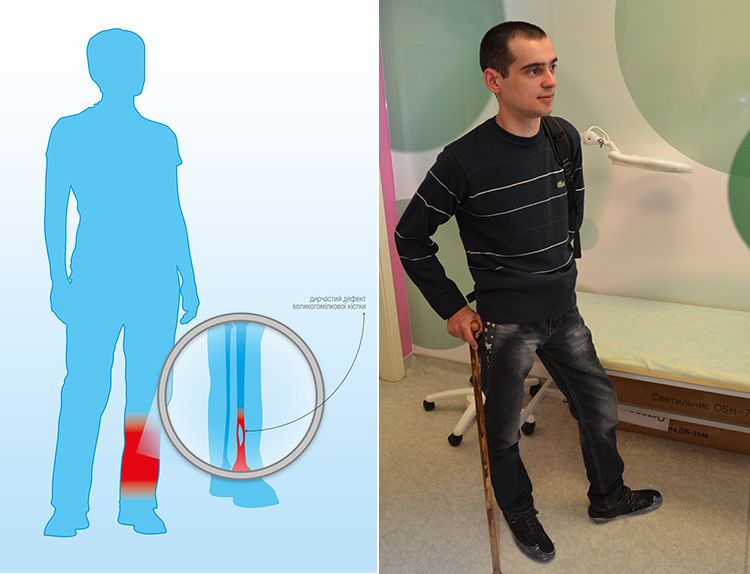 More information about the wounded:
Bohdan, a fighter with the 17th Kryvyi Rih Brigade was wounded near the village of Popasna on December 3, 2014 during a mortar attack by separatists. he was then treated in Kharkiv and Odesa. Regarding the Bioengineering Rehabilitation for Wounded project Bohdan turned to Odesa volunteer Olha Dombrovskiy for advice.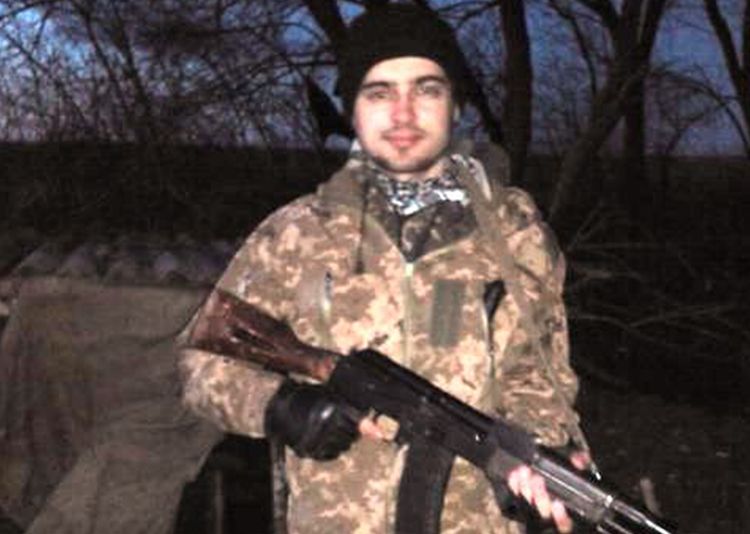 Bohdan, a resident of Kryvyi Rih, before the war studied and worked at his favorite hobby – painting. For some time he was involved in athletics. Bohdan is on contract service. His service began in 2013, immediately after the term of recruitment. In April 2014 he joined the ATO, visiting many hot spots, including the cauldron that was Ilovaisk – he was lucky to get out.
Now he wants to get well, and after returning back in his hometown, to start a family and live a happy and peaceful life.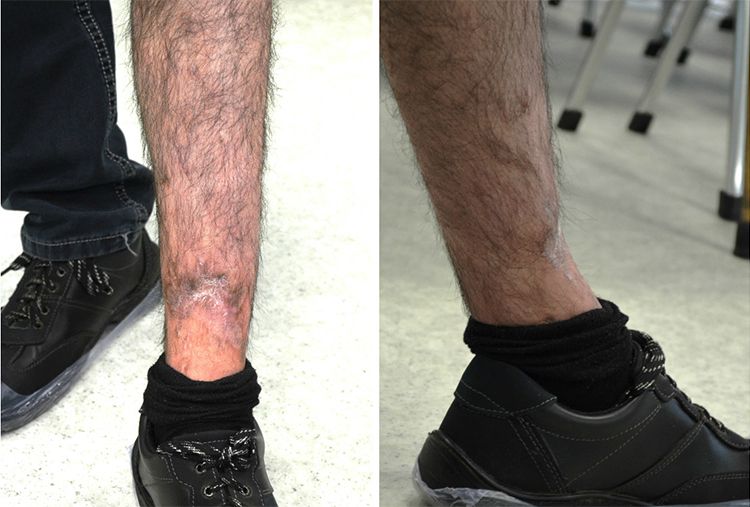 Required treatment:
Reconstructive and restorative treatment of the tibia using biotechnology to help return the leg to full function.
Itemized costs for diagnosis and treatment:
1. Examination for treatment (therapy, orthopedics, biotechnologists) – 21 360 UAH
2. Sampling fragment of the fibula and red bone marrow (discount 40%) – 18 060 UAH
3. Endothelial cells, 40 million cells (discount 50%) – 32 000 UAH
4. Periosteal cells 40 million (discount 50%) – 32 000 UAH
5. MSCs from bone marrow, 120 million (discount 50%) – 78 500 UAH
6. Anesthesia (discount 15%) – 3 349 UAH
7. Reconstructive-restorative treatment in hospital (discount 40%) – 127 668 грн
Budget update
In the autumn the first phase of the treatment of loose defect and soft tissue scarring of Bogdan's tibia completed. The damage of soft tissue appeared to be much worth than it was predicted, thus requiring additional surgery – wound revision and split flap plastic. Additional costs amounted to 58,927 UAH.
Cost of treatment including medical center discount of 33%: 371 864 UAH