How Evhen's treatment is progressing:
04.10.2016: Wounded scout needs our help!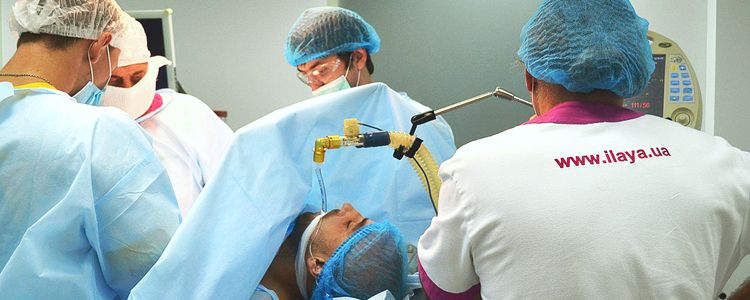 ---
Wounded:
Evhen S, 31, military personnel, Armed Forces officer, intelligence officer, wounded in the village of Novozvanivka, Popasnaja area (Luhansk region).
Wound:
Right arm:
– Gunshot wound fracture of both bones of the right forearm in the middle third;
– Acute anterior instability of the right shoulder joint.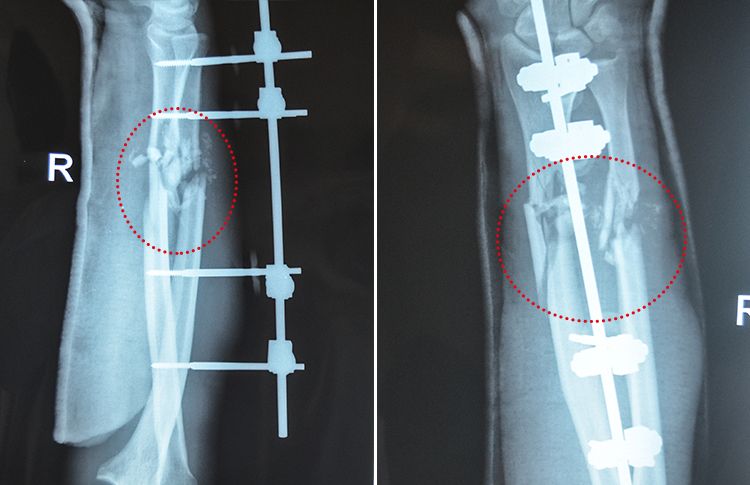 Left hand:
– Gunshot fracture basic phalanx of fourth fingers left displacement of the bone. Defect fifth metacarpal bone, shortening of the fifth bone, osteosynthesis pins.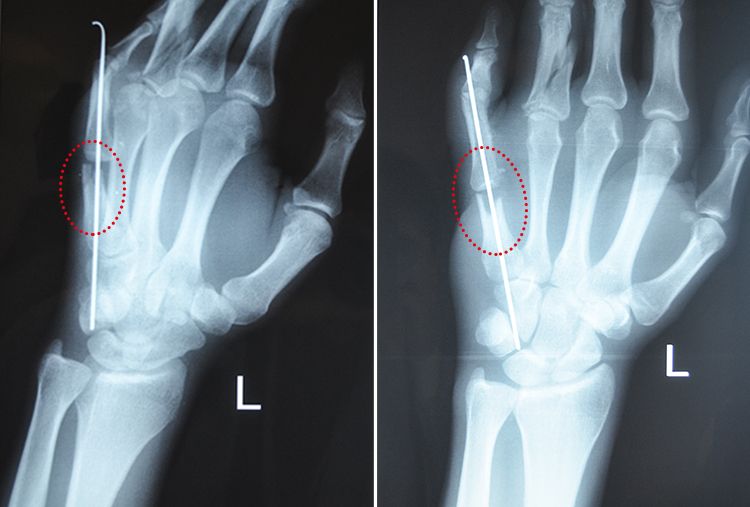 Right leg:
– Damage to the anterior cruciate and lateral internal ligament of the right knee.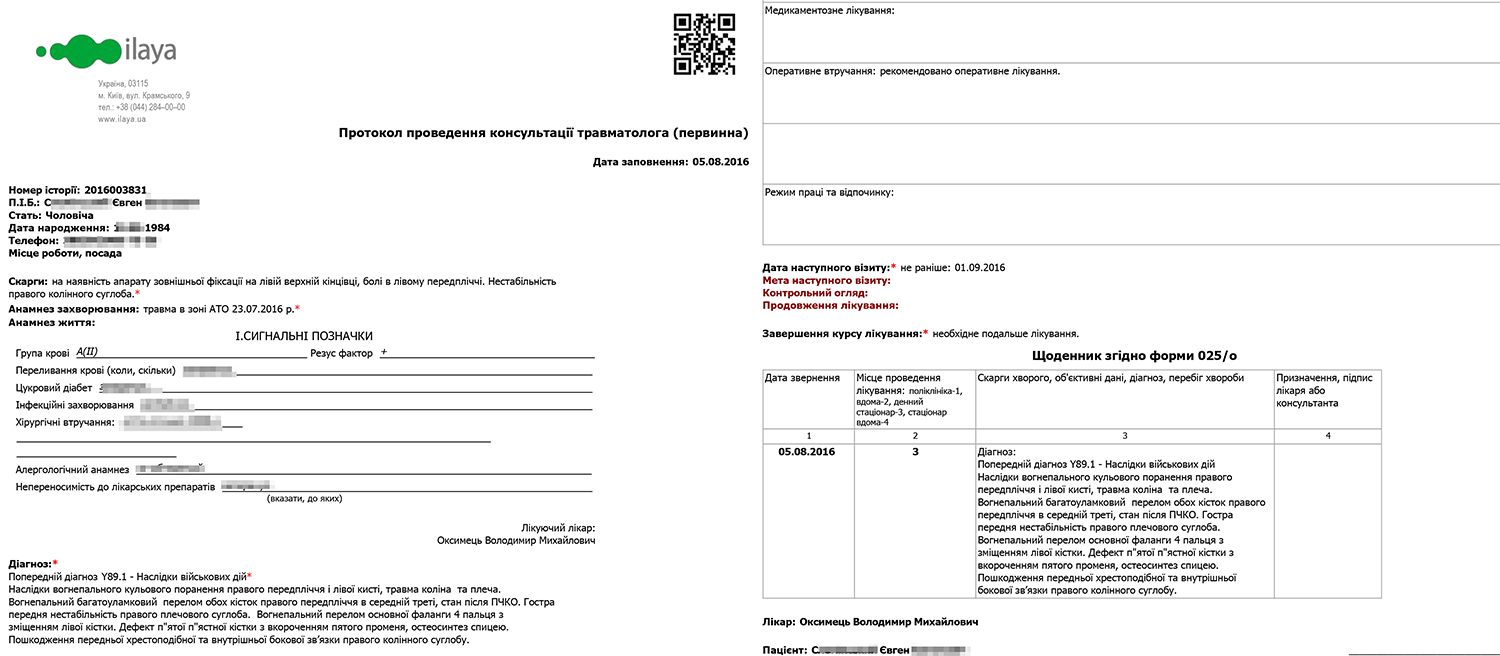 In the case of Yevhen, conventional medicine offers amputation of the fifth finger of his left hand and installing plates on both bones of the right forearm. But the bones of the forearm feature a significantly fragmented bone defect. Non-application of biotechnology may lead to nonunion fractures and as a result, disability due to dysfunction of the hand.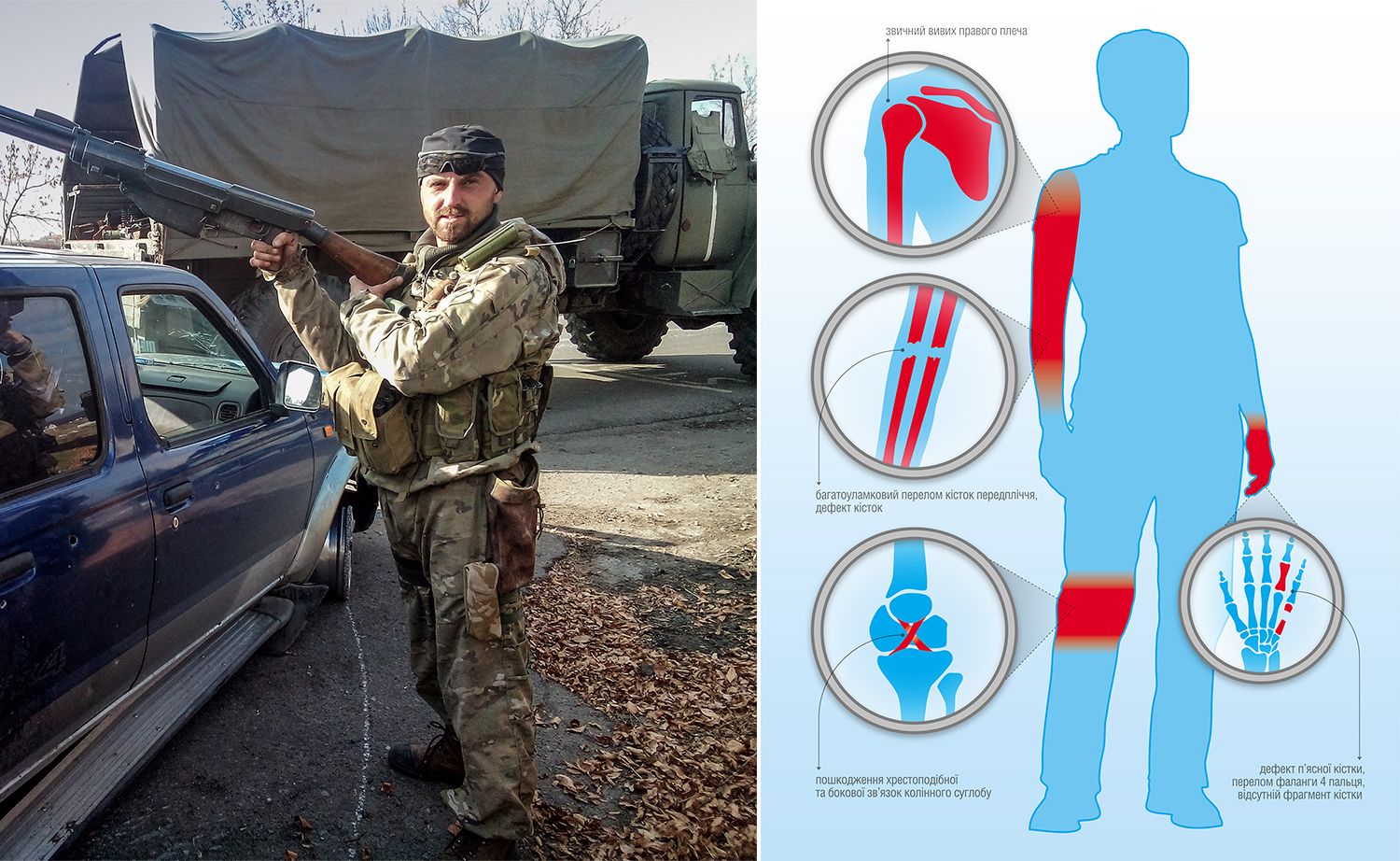 More information about the wounded:
Evhen took part in fighting in Donbas from May 2014. He performed combat missions in the ranks of the military unit V4252. In late July 2016, after taking control of a reference point and successfully repelling an attack, the Marine's unit came under fire and he received numerous wounds and injuries. He had to continue fighting even wounded hands, but his colleagues forcibly made him leave the battlefield, he was placed on a stretcher and sent to Popasna Central Hospital.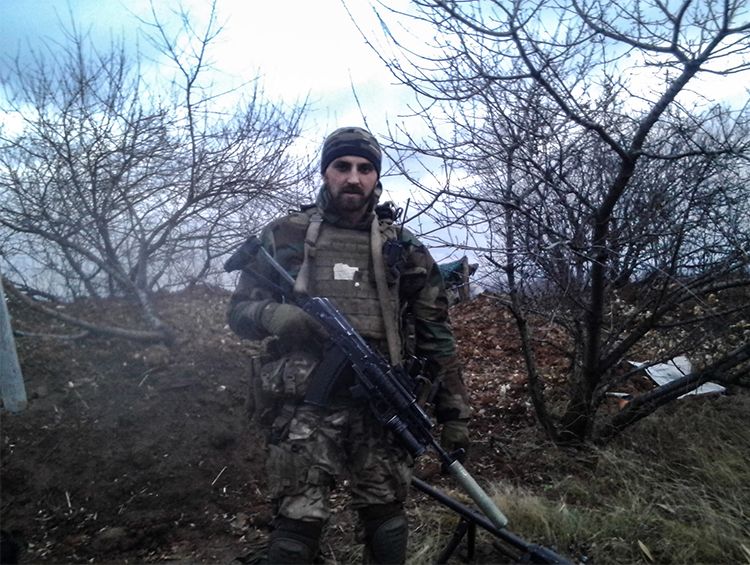 In hospital he underwent X-rays, his limbs were immobilized and he was sent to Severodonetsk to the 59 hospital. These hospitals provided Evhen surgical care before he was sent to the Kyiv Military Hospital, where doctors performed surgery on his right arm and left hand. Evhen was given the option of amputating the fifth finger, but he opted to keep it. Treatment was conducted on his knee and right forearm with the intention of installing a plate. Significant bone defects at the sites of the injuries place the bone under a significant risk of nonunion and other complications.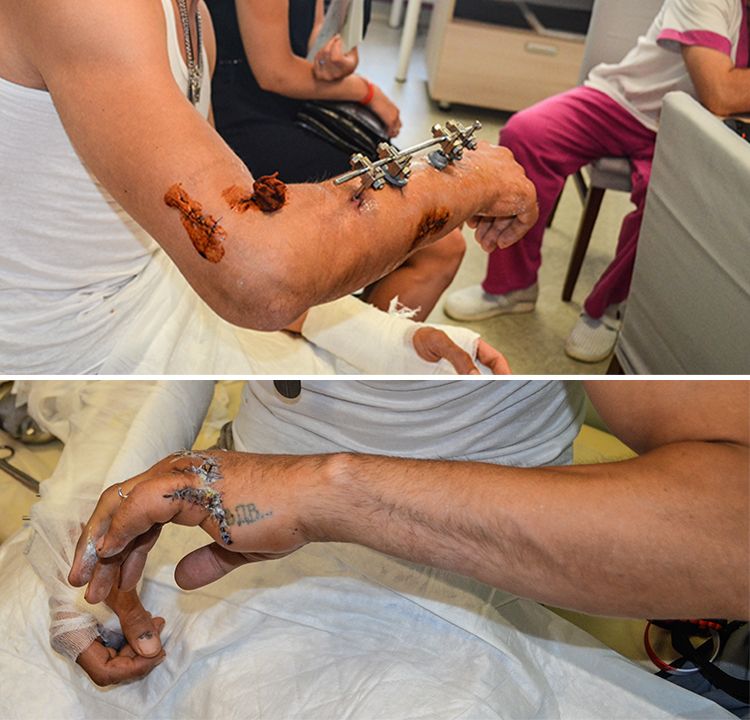 In 2014, Evhen was involved in the passage of the column to Lugansk airport,  to liberate a checkpoint near the town of Smila in the Luhansk region, the occupation of getting crews out via the railroad in Debaltseve in 2015, and in other operations.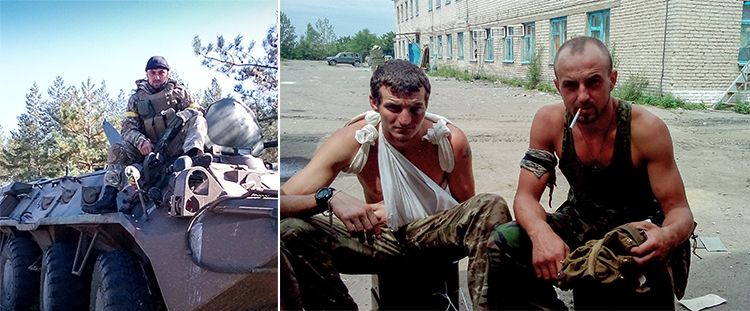 Evhen has a family a loving wife and son, who will soon celebrate his first birthday. Let's help the hero quickly return to normal life.
Required treatment:
Reconstructive-restorative treatment of the fifth finger of his left hand and both bones in his right forearm using biotechnology to help recover full function of the hands. Also requires treatment for a dislocated right shoulder and right knee joint.
Itemized costs for diagnosis and treatment:
1. Examination for treatment (therapy, orthopedics, biotechnologists) – 20 020 UAH
2. Sampling fragment of the fibula and red bone marrow (discount 40%) – 18 060 UAH
3. Endothelial cells, 40 million cells (discount 50%) – 32 000 UAH
4. Periosteal cells 40 million (discount 50%) – 32 000 UAH
5. MSCs from bone marrow, 200 million (discount 50%) – 121 000 UAH
6. 3D media for cells – bone blocks and bone chips (discount 40%) – 31 254 UAH
7. Anesthesia (discount 15%) – 5 023.5 UAH
8. Reconstructive-restorative treatment in hospital (discount 40%) – 375 369.6 UAH
Budget update:
After the main stages of shoulder bone treatment have completed, namely cell sampling, shoulder joint surgery and cell material transplant, Evhen was sent home to recuperate. Next, doctors planned on treating his left-hand injury – metacarpal bone fracture. However, due to discovered changed in hand's scar tissue, the surgery on metacarpal bone had to be postponed. Instead, were appointed two additional operations – plastic surgery of ulcerated scars defect of soft tissue. Costs for additional operations amounted to 96 882 hryvnias.
In 2016-2017, as a part of the confirmed treatment plan, Evhen underwent several complicated operations on the forearm to treat the bone defect and the chronic shoulder dislocation. At present, successful rehabilitation is ongoing, the treatment of the defect of the phalanx of the finger and restoration of the cruciate ligament of the knee joint is planned to be done next. During various stages of Evhen's treatment in 2017 due to the complexity of the case incurred additional expenses for the total amount of UAH 23 875. Among them – the cost of additional surgical intervention, the extension of anesthesia, medications, consumables and an increase in the number of days stay in the hospital.
Updated cost of treatment including medical center discount of 42%: 755 484 UAH