---
How Ivan's treatment is progressing:
20.05.2015: Ivan recovering after surgery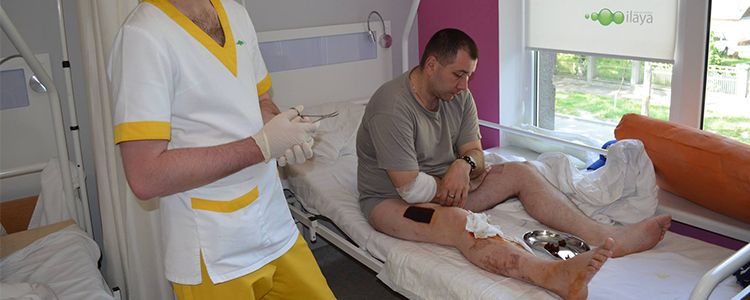 ---
Wounded: Ivan, 32, a fighter with the 24th Detached Mechanized Brigade, wounded near the village of Zelenopillya (Luhansk region).
Wound: Right leg: Implications of a shrapnel wound, non-union comminuted fracture, scar-ulcerative soft tissue defect.
After eight months of treatment by traditional methods the fracture has not healed. Without cellular technology the fracture will remain non-union and the fighter will be disabled for life.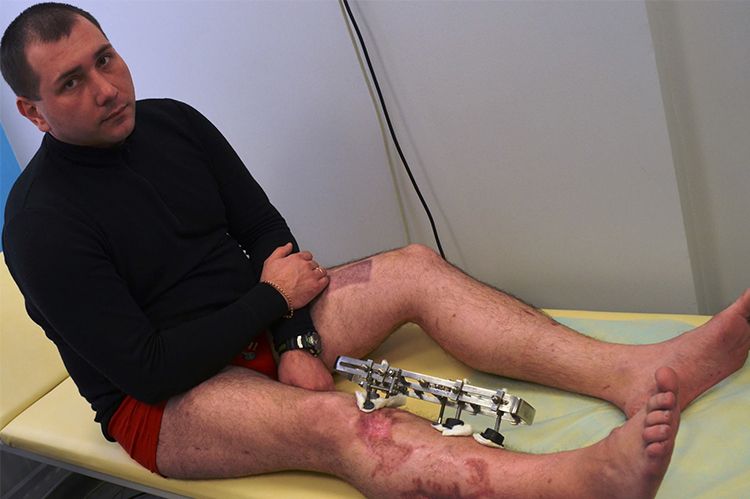 More about the wounded:
Ivan – grenade launcher operator of 24th Mechanized Brigade. Got injured during massive Grad and mortar fire on the morning of July 11.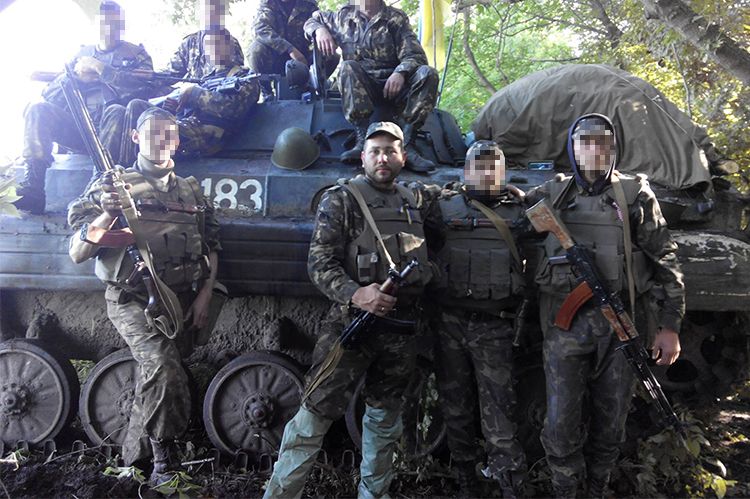 That same day the unit performed a combat mission near the village Zelenopillya to support border guards in protecting the border and prevent the entry of illegal military formations into the territory of Ukraine.
First aid was provided in Diakovo, where the 79th Brigade was deployed. From there he was transported by helicopter to Dnipropetrovsk, where the first surgery and external fixation with an apparatus to his broken right tibia was performed.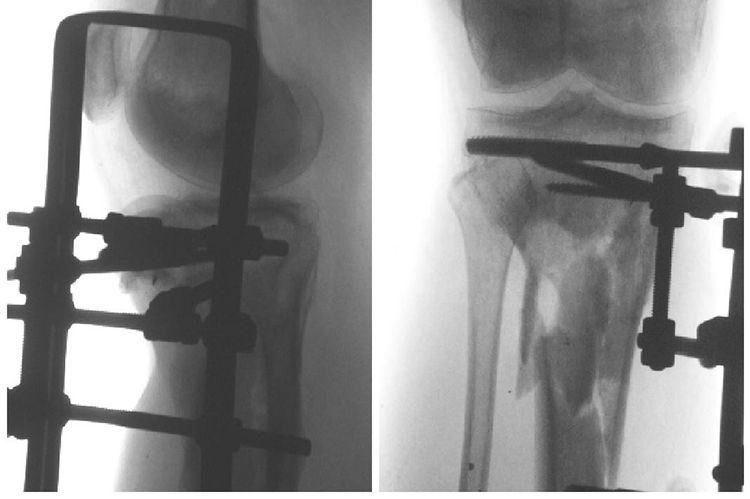 Then Ivan's treatment continued in a Vinnitsa hospital where he underwent two surgeries. The external fixation apparatus was replaced with Kostiuk apparatus with knee fixation as well as skin grafts, suturing of open wounds and removing of debris. Later, Ivan was transferred to Kyiv's Institute of Traumatology and Orthopaedics, where a fourth surgery was conducted – adjustment of the Kostiuk apparatus and unlocking of the knee, this allowed Ivan to bend the joint a few degrees.
Now, thanks to treatment in one of the medical centers in Lviv, Ivan's leg bends at the knee to 100 degrees, but through eight months of treatment, healing of the bone has not occurred.


In peacetime, the soldier worked in construction. The ATO in the east, however, is not Ivan's the first military operation. In 2004, he served in the peacekeeping battalion UkrPolBat, where as part of the 81st Tactical Group under the auspices of NATO was on a peacekeeping mission in Iraq.
Ivan resides in Novoyavorivsk, in the Lviv region. His family is waiting for him: his wife Oksana, two sons (Ivan 7 and 2-month-old Ostap), mother Stephanie, sister Mary and brother Michael.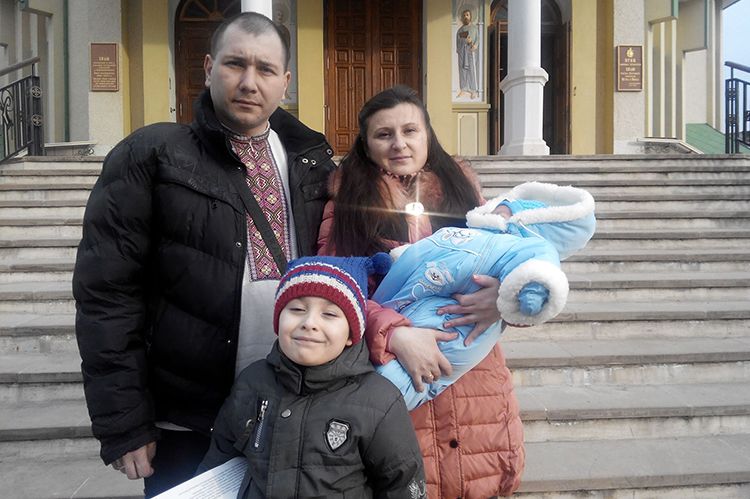 Help the hero get back on his feet so he can return to family life. Both Ivan and baby Ostap need a healthy and energetic father, who will not only be an example of courage and patriotism for them, but will also serve as an example that any life problem can be solved as long as you never lose hope!
Required treatment:
Surgical reconstructive and restorative treatment of right leg using cellular technology.
The treatment will consist of two stages, each involving several operations.
Stage 1 – sampling of cellular material, scar-ulcer soft tissue plastic surgery.
Stage 2 – tibial osteotomy adaptation and fibula bones, transplanting autologous cell-tissue material into the injury site.
The list of services that are part of the treatment:
Diagnosis and examination: 4 055 UAH
Plastic surgery of skin defects: 24 490 UAH
Sampling of material and manufacturing of cellular material: 180 068 UAH
Treatment of tibia defect: 107 631 UAH
Budget update
In July 2015 major surgery to restore the broken tibia was performed. The bone is fully restored. It is time to remove the metal plates used to fix the bone implant. Cost of operation: 32 807 UAH
Updated special price: 349 051 UAH