Mykola Poltorak – from Odessa, the father of four children. An active and active patriot, Mykola was extremely worried about the events on Independence Square. Without hesitation, he came to Kyiv to support the Revolution of Dignity. After returning home, with the beginning of the war, Mykola volunteered for the army. To protect his children and his native land from invasion – this was the main stimulus for him. He served as a sniper in the 18th battalion of the territorial defense of Odesa, in the 131st separate intelligence battalion of the Ukrainian Armed Forces, and later became a special special-purpose officer – he joined the company of deep reconnaissance.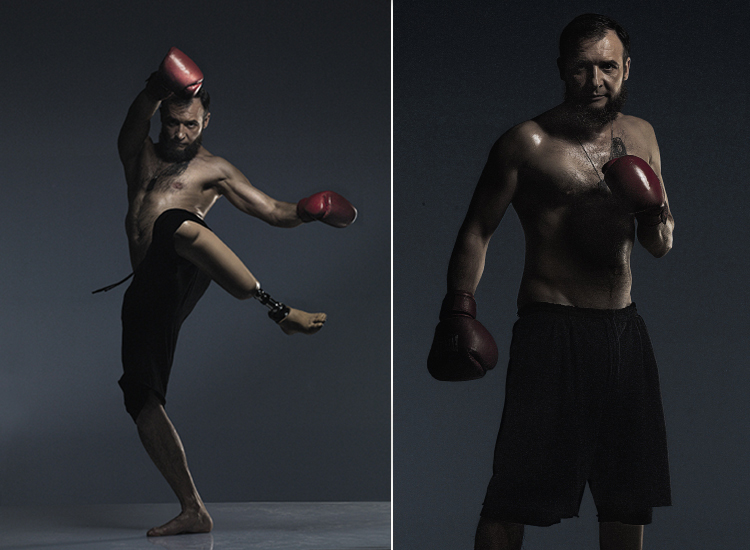 In the summer of 2015, Mykola participated in an operation on territory temporarily occupied by the enemy, and was seriously injured. A blast left him seriously wounded, however he managed his own evacuation from the battlefield – you understand what kind of power of the spirit we are talking about?
Despite the consequences of severe injuries, Poltorak today is confidently moving forward. He has an amazing family – a wife and four children – who are very supportive of him. Thanks to his family, Mykola remained strong, and started a business that is rarely found in Ukraine. He develops permaculture – an ecologically pure farming system based on interactions with natural ecosystems.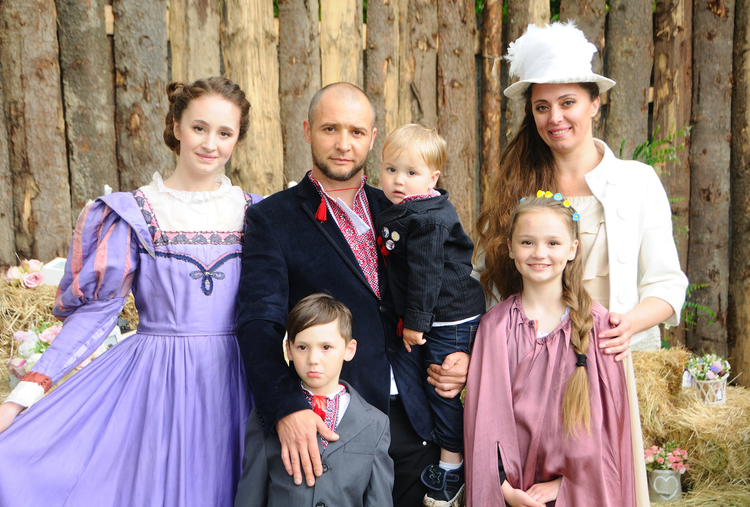 This year Mykola Poltorak has become a participant in the social multimedia project The Victors, in order to show by example – in spite of severe life-changing events, amputation, disability, returning to a full-fledged peaceful life is possible!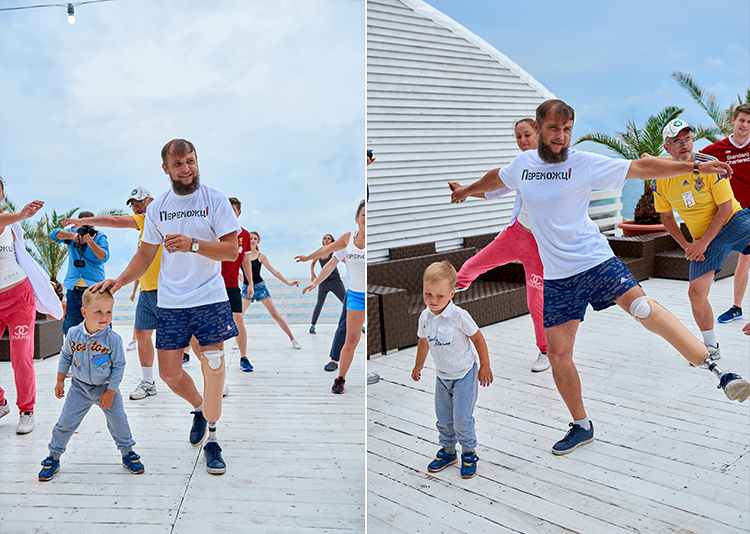 Mykola is already used to a prosthetic, but it is not suitable for sports.
Докладніше про протез
Mykola dreams of returning to sport – to fully run and train. In order to realize the dream of this hero, prosthetists from the Center of Prosthetic and Orthopedic help "Tellus", which is based in Odesa, picked up for him a special jogging prosthesis. A light arc will quickly overcome short and long distances, and the careful adaptation of the foot to the weight and impact load will make running as comfortable as possible. Mykola's prosthesis will combine the American artificial foot Nitro Running from the manufacturer Freedom Innovations, as well as the usual Mickey sleeves with a thin silicone cover Otto Bock. Lightweight arc is made by hand from ultra-lightweight materials, taking into account all parameters of the patient.
The cost of a sports prosthetic is 135,000 UAH. At this stage, The Victors approached the All-Ukrainian Center of Volunteers People's Project. As part of this separate project we have raised money for Mykola's sports prosthesis.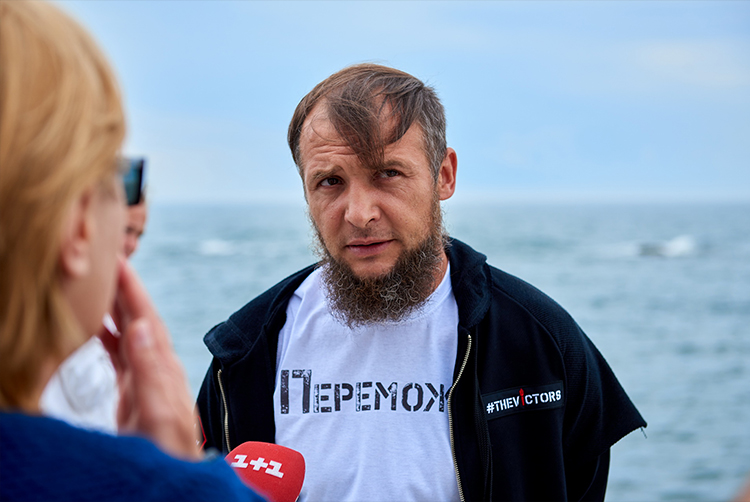 On June 25, Odesa hosted a 2 km charity run for "The Victors" as part of the Odessa Half Marathon 2017. Mykola and other participants of the global project participated In the run. All this charity race and fundraising within "The Victors" charity project is a way to gratitude the brave and nice warrior who sacrificed his own health for our safety and peace.
An excellent modern prosthesis that we have raised money for all over the world, will open up new opportunities for Mykola. Of course, we all helped as much as we could – we never leave our warriors.