The process of Mykyta's treatment
Wounded:
Mykyta, 28, a soldier with the 128 individual mountain infantry brigade, injured at Debaltseve.
Wound:
– Rupture of the anterior cruciate ligament of his right foot;
– severe combined contracture of the right knee;
Treatment is complicated because of lost time and previous failed attempts to restore the ligaments. Now, doctors have to treat not only the ligaments, but also to restore the bone joint after unsuccessful operations in public hospitals. And this is possible with the help of stem-cell technology: biotechnology will treat first the bone defect formed after failed surgery, and only after that will they take on the treatment of the ligament.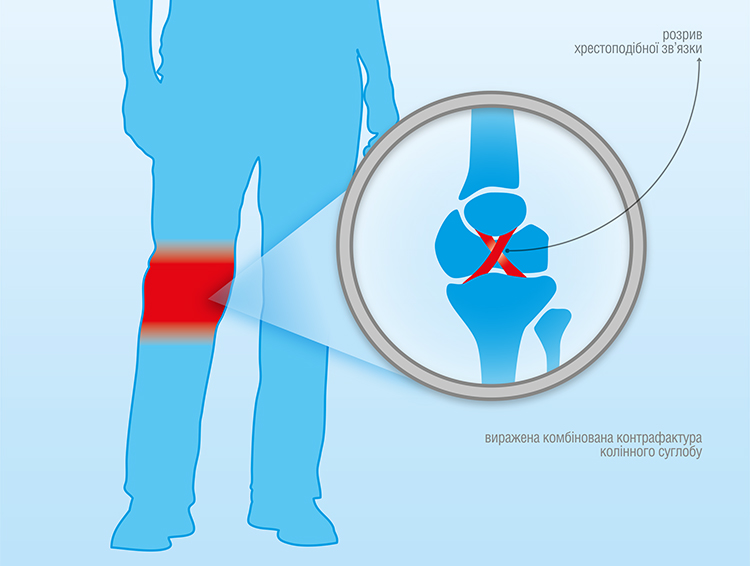 Mykyta has already endured two years of treatment in hospitals and clinics, he underwent eight operations, and still can not return to a normal life. After the cruciate ligament injury he was bothered with severe pain and swelling. After a long period of placing weight of his leg it non-operational. If the injury does is not healed in a short time the joint will be completely destroyed.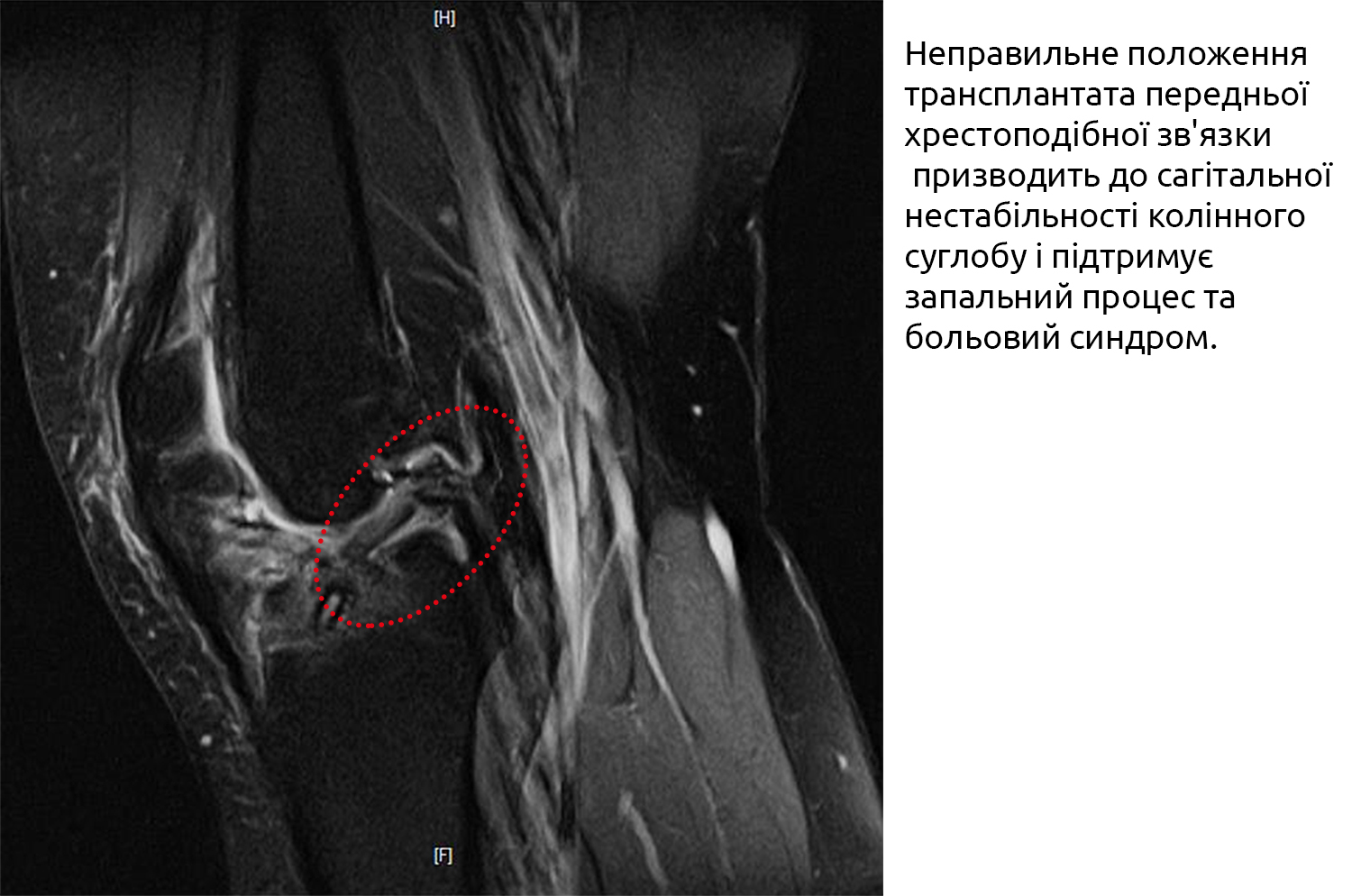 More information about the wounded:
Mykyta fought in the 128 brigade, on October 19, 2014 during a combat mission at the checkpoints Ridkodub-Nikishin, near Debaltseve, he received shrapnel wounds. The unit came under enemy fire, many of Mykyta's colleagues were seriously injured. Mykyta was pulling wounded soldiers out of the line of fire and giving them first aid. Meanwhile, the shelling did not stop, and Mykyta recieved severe concussion and shrapnel injuries to his jaw and both legs.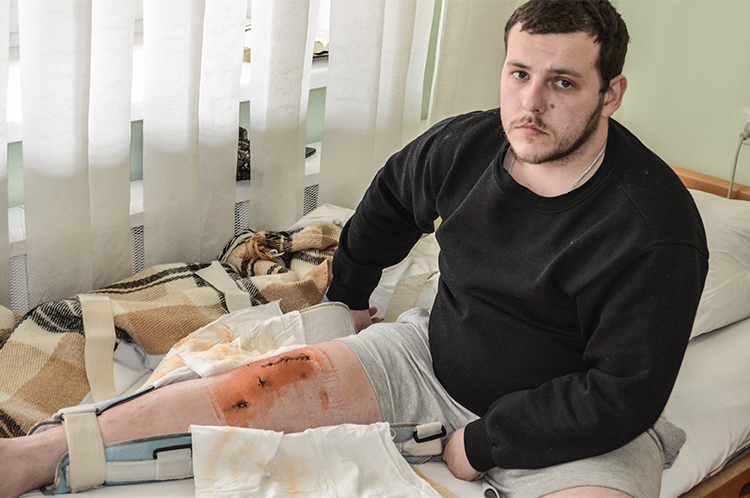 The most difficult was the injury in his right knee, eight operations in hospitals and clinics followed, there were several attempts to restore the ligaments and two years of doctors trying in vain. They thought the only chance – to replace knee with an endoprosthesis. And this is not an option: it would result in significant limitations in activity and a lot of related problems.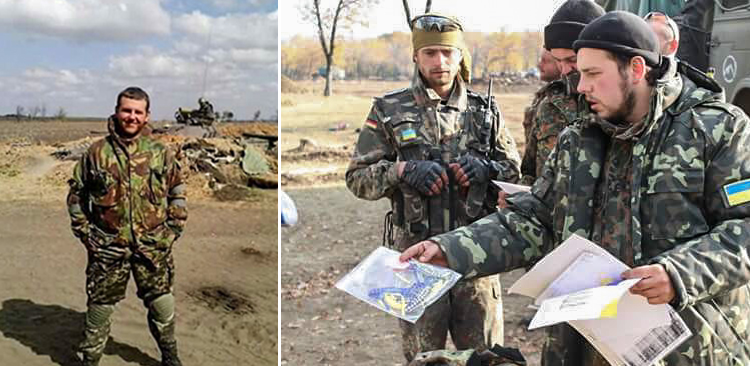 As part of the social project "Bioengineering Rehabilitation for Wounded" doctors decided to step in to Mykyta. However, now treatment should begin anew, his previous surgeries in hospitals significantly worsened and aggravated the situation. Mykyta himself is from Kiev, he has a family – wife and two children: a 13-year-old son and 4-year-old daughter. His parents are disabled and are also in need of constant care. Before the war, Mykyta served under contract in the Internal Troops, was active in sport and was a master of the sport of mixed martial arts. He went voluntarily to the front during the second wave of mobilization. For six months in the ATO zone he took part in the liberation of Shchastya, the village of Luhansk, Popasna, Lysychanska and many other cities of Donetsk and Luhansk.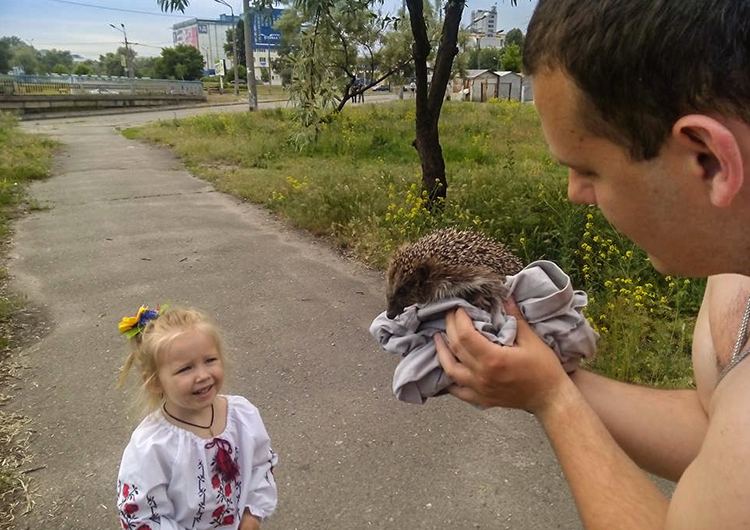 Required treatment:
Reconstructive-restorative treatment knee using cellular technology, which will help restore the cruciate ligament.
Itemized costs for diagnosis and treatment:
1. Inspection during treatment (therapy, orthopedics) – 18 725 UAH
2. Sampling fragment of the fibula and red bone marrow (discount 40%) – 18 060 UAH
3. Periosteal cells, 20 million (discount 50%) – 20 000 UAH
4. MSCs from bone marrow, 60 million (discount 50%) – 46 000 UAH
5. Anesthesia (discount 15%) – 5 023.5 UAH
6. Reconstructive-restorative treatment in hospital (discount 40%) – 190 761.6 UAH
Cost of treatment including medical center discount of 41%: 298 570.1 UAH