The rehabilitation of wounded soldiers with neurotrauma previously was based on outdated "post-Soviet" methods and typically could take more than nine months. However, by using the ArmeoSpring apparatus that rehabilitation time can be slashed by two-thirds.
Treatment with the apparatus began simultaneously for five wounded ATO fighters in late January. Ukrainian heroes – Oleh Klymyshyn, Vitaliy Egorov, Pavlo Havryliuk, Valeriy Smiliy and Yevhen Bublyk
All the men were seriously injured in battle for Ukraine. Their stories (in Ukrainian and Russian) can be viewed at The People's Project YouTube channel.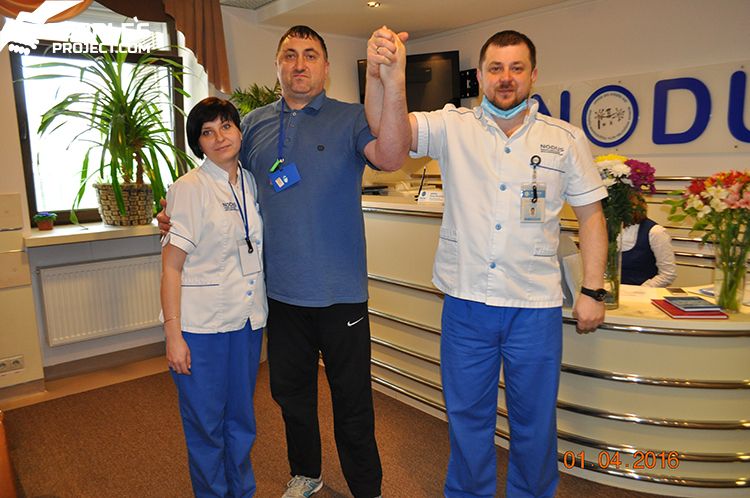 A little more than two months' of treatment has been enough for the full rehabilitation of three of the five. Yevhen Bublyk will be discharged next week, and Oleh Klimyshyn will return for the second month of his rehabilitation course.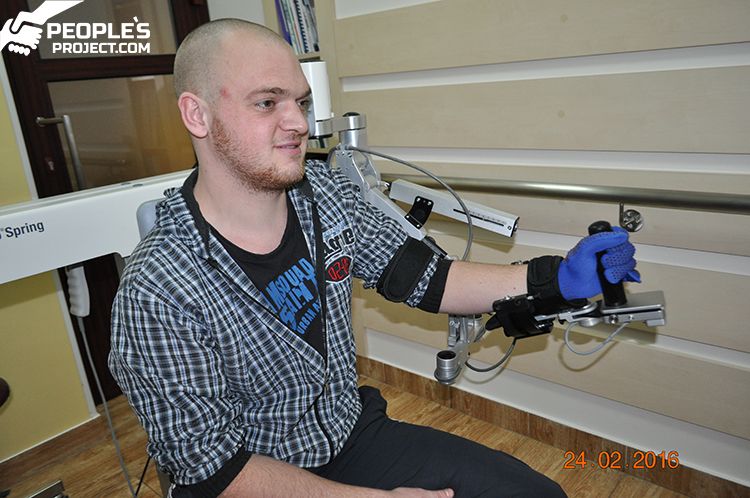 More information about the project and the treatment of the men can be seen in this report from Ukrainian news outlet 24 Channel:
Representatives from Swiss meditech company Hocoma, which is the supplier of the ArmeoSpring, recently visited the Nodus Research Center for Neurorehabilitation and were surprised by the impressive results of the men's treatment, which has been faster than anyone anticipated.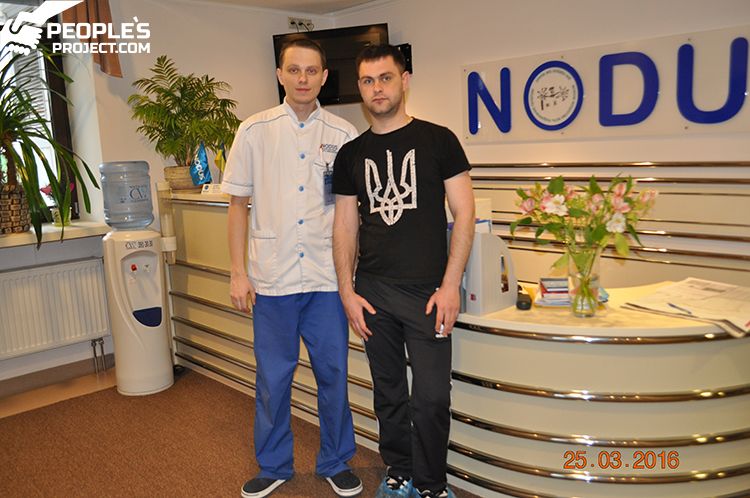 The People's Project and Nodus director Oleksandr Kulik want to continue the momentum and your contribution to the rehabilitation military personnel simply can not be overstated.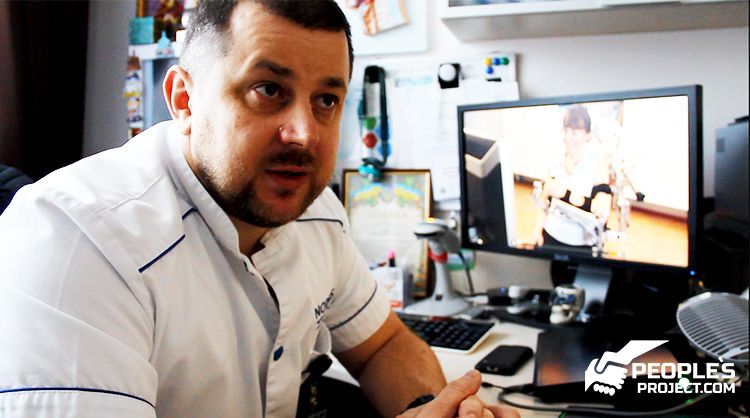 More soldiers are awaiting ArmeoSpring rehabilitation have had consultation at the clinic. Their names and stories we publish on the site.
We remind you, we continues to raise funds for treatment of other wounded soldiers as part of the Bioengineering Rehabilitaion for Wounded project.
To contibute to raising funds use the following:
PrivatBank for UAH transfers
Mykolaiv regional charitable foundation "BLAGOCHESTYA REGIONAL FUND"
PC CB PrivatBank
SREOU: 36143302
MFO: 326610
Account: 26004053210825
Purpose of payment: charity donation for "Bioengineering Rehabilitation for Wounded"
SWIFT-tranfer in USD
BENEFICIARY: Charitable Foundation BLAGOCHESTA
Account: UA803266100000026009053209659
Bank of beneficiary: Privatbank,Ukraine
Swift code: PBANUA2X
Intermediary bank: JP Morgan Chase Bank, New York
Swift code: CHASUS33
Correspondent account: 001-1-000080
Description: Donation for "Bioengineering Rehabilitation for Wounded" project
SWIFT-transfer in EUR
BENEFICIARY: Charitable Foundation BLAGOCHESTA
Account: UA413266100000026009053206287
Bank of beneficiary: Privatbank,Ukraine
Swift code: PBANUA2X
Intermediary bank: Commerzbank AG,Germany
Swift code: COBADEFF
Correspondent account: 400 8867 00401
Description: Donation for "Bioengineering Rehabilitation for Wounded" project