They barely survived this war, received terrible wounds, and were both threatened with the amputation of limbs. However their limbs have been saved courtesy of stem-cell based treatment administered by the doctors at Ilaya Medical Center.
Volodymyr Hospodynchyk. A Ukrainian army staff officer since 2001, when the war began he became a fighter with the 30th Brigade. Volodymyr this week completed the main stage of his treatment and is now recovering at home. The story of the terrible battle in which there were no winners you can hear from him personally (in Ukrainian):
Volodymyr's combat status is, of course, on hold and his brigade is understanding of that. Whether he will still have a role to play in the war depends on the leadership. Volodymyr's most difficult surgeries are behind him and his physical strength is returning. Although his moral strength to fight against injustice is becoming less:
What is hardest for you?
Well, it seems the dramatic events on Maidan have been forgotten about, about the heavenly hundred… But it still is not clear who did it, why? Answers are needed surely? Hope fades when you watch the news and events in parliament…and boys continue to die. That's a huge pity, the best of us went to war.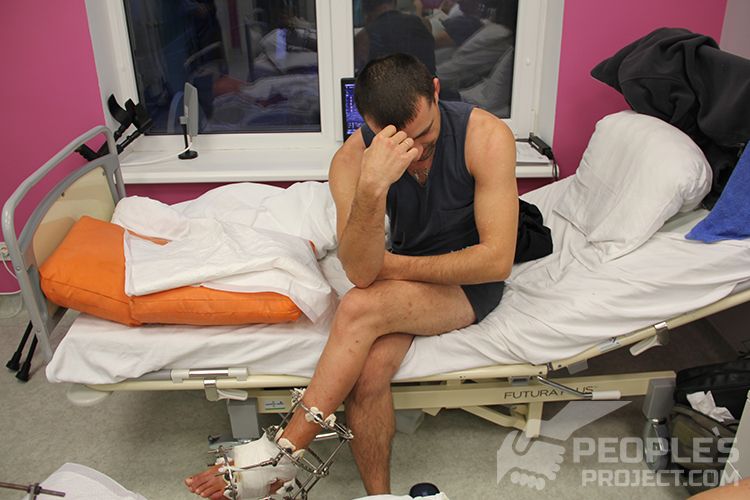 All the time that Volodymyr has been lying in hospital, he promises to make up for. After discharge he wants to go back to the army. It's his life and work, he knows nothing else but to defend his country. His only regret is this work is a thankless task.
Since war broke in the country and he was wounded, the soldier feels the army abandoned him to an extent. Volodymyr complains the attitude of the state apparatus is too laid-back, the result was people who cared stepped in to help the fighter with his treatment:
"You go to a military hospital, you get stitched up, patched, when you are moving it is go, get out! And then what? Why do I have to look for the right hospital to take proper care of me? Somewhere I have look for the money to pay… well, the volunteers help. Without them all hope would be gone. "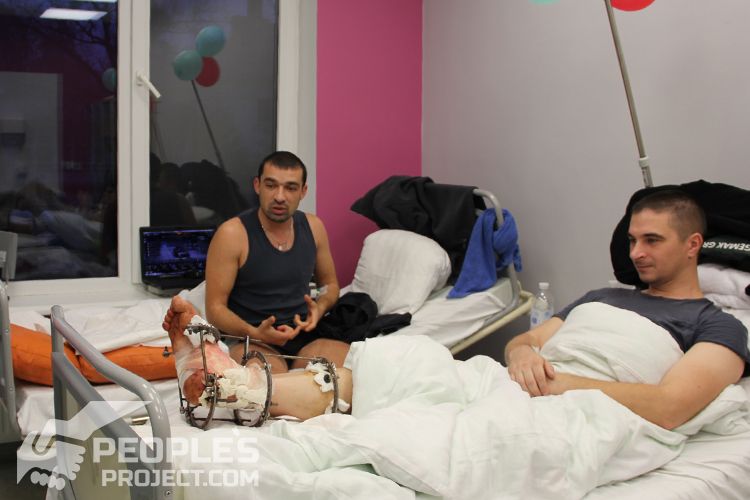 Volodymyr's neighbor in the ward – Oleksandr Kyrylyuk, a fighter with the 79th Brigade, was injured by a mine near Izvaryne. He is already on the mend and clearly understands – his recovery rested entirely on the shoulders of volunteers.
An appeal from both fighters and expression of thanks to all concerned, you can see here (first video in Ukrainian, second in Russian):
So while the boys recover after their surgeries, we should not forget to support the Bioengineering Rehabilitation for Wounded project. The war will end sooner or later, but the ordeal will continue for wounded soldiers.