The "24" website has published an exclusive interview with a legendary Special Forces fighter Yevhen Slominskyi in which he tells about heroes, generals and difficulties in his work.
You can hardly find any details belonging to the military history of the 8th Special Forces Regiment in media: its fighters were engaged in long-range reconnaissance, so quite naturally, the specific nature of their work nullified their publicity. In the summer the special forces fighters of the 8th regiment actively fought near Luhansk airport; participated in battles for Savur-Mohyla and Ilovaisk, an in winter of 2015 they broke out of the encirclement near Debaltseve.
A major of the 8th special forces regiment Yevhen Slominskyi, callsign Hulk, got severely wounded near Novozvanivka while working on strengthening a newly recaptured position. At this, his comrades had to pull him out of the battlefield by force, despite his both arms and the leg got heavily wounded. Since the summer of 2016 the legendary special forces officer whom his comrades nicknamed "immortal", has been undergoing treatment in the course of which doctors are working on restoration of his limbs.
In his interview for the 24 website Yevhen explained the peculiarities of the Ukrainian special forces' work; told who saved his life having protected him against the machine gun fire with his own body, and explained what exactly the war has taught him.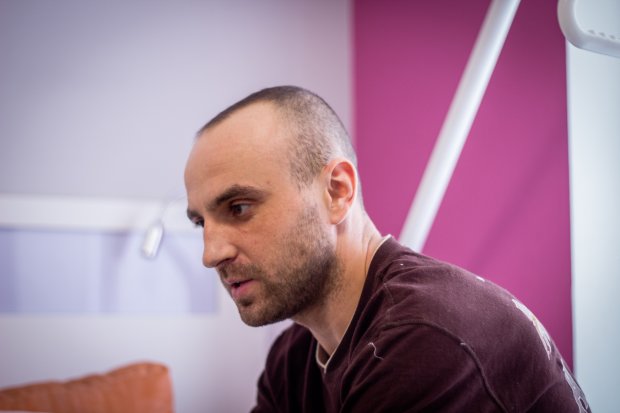 Why did you prefer the career of a military?
I'm not sure. Since my childhood, I've been keen on everything that was "military". I wanted to become a pilot. But due to an overbite I failed to get into the flight school. After finishing school, while taking a medical board check-up, they said I had some heart diseases or some stuff like that. I was going to get mobilized anyway, so had to invent some less direct methods. While on my regular service, I managed to enter a military institute.
First, I got to the 25th Airborne Brigade. After two and a half years I decided I was fed up with the Airborne Troops, so was going to try the Special Forces instead. I was rejected three times, still I had them. They were forced to transfer me.
How did you get to the war?
On the 10th of March, we, the 8th Special Forces Regiment, were relocated up to the borderline – to prevent Russians to cross it. There was a huge mess near the boundary then. So we had to work there. Sometimes we had to run away from our border guards as they took us for Russians. We lacked co-ordination then. Later, our commandment asked who was willing to move to Luhansk, and we were aware that some serious events were taking place there at that time. So we got ready and moved immediately.
We tracked a path from Kyslovka, Kharkiv region, to Orikhove, Starobilsk district. There had to be a new base located at that place. We had worked there for five days. Everything that we unloaded in Kyslovka, later we had to move to Orikhove. There we met the command who sent troops somewhere else. As scouts, we were sent to look for places where new checkpoints could be located – to observe where the opponent's troops were and how many they were. Long as they trusted us, we had no problems at all. When they stopped – we started to get periodically ambushed.
Why so?
We started to put too much confidence in the words of generals who said there was no danger. Still I didn't use to trust anybody then and did not lead my people anywhere. I had to cheat on both separs (separatists) and our generals: I told them I was going to move my people to a certain place through a definite area and finally we moved across a different territory.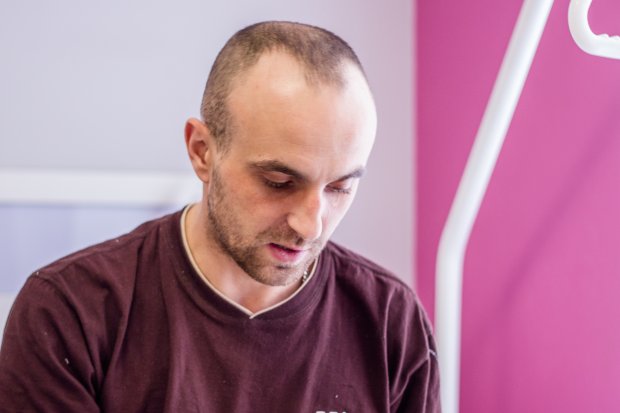 How often did you happen to lead people along "animal trails"?
Practically, all the time. Now I am a commander of unit, and used to be a commander of a group. We have not had any KIA for all that time. The most of people we lost during the breakthrough into Luhansk airport, and all those were WIA; out of twelve people we had five WIA and myself, shell shocked.
Where did you happen to fight during your service?
I started in Stanytsia Luhanska, then Schastya, Lyman, Oleksandrivka. Luhansk airport. Heorhiivka. Lutuhyne. Then we got withdrawn. Later it was Heorhiivka and Lutuhyne again. On withdrawing from there we got to the 32rd checkpoint. Zolote. Zolote again. Stanytsia. And all over the districts in the same way. Then we got moved to rotation, but in two weeks we got called on alert to Debaltseve.
What for?
They said, there were some special forces there, so we had to cope with them. We did, and it took a few days of fighting. During this time only one brigade withdrew. Later, at night, we found out that we no longer had contact with our commandment. I explained to my commander that if we had no contact, this should have meant we did not actually have anyone in the rear.
Two our tanks moved in at night. The separs did not expect this. The tanks made us a corridor leading to a "hospital". There, at "hospital", we found five fighters of the 128th Brigade who stood there. They had an observation point there. I told them to call to their commandment because they should have withdrawn from there as a thousand and a half militants had moved to Luhansk, not talking about extra troops moved from Donetsk. Still they said they had been told to stand there. They did not have contact with their command as well. If there was not connection since the last night, it means their commandment had moved to Artemivsk. Well, they could have just said: "Guys, your task here is to hold out for 24 hours, two days; a couple of hours or five hours – as long as you can." Why to cut connection and leave without saying a word? We were hoping for something, – we are just humans and have our limits.
Later, you got ordered to leave for Novohryhorivka, right?
We were sure there was our last checkpoint. We had to advance to it and help them in holding defense. Still, instead, enemy machine guns worked at us from there. There were no our troops as the checkpoint had been taken by separs. So our battalion commander decided to withdraw from there as we did not see anyone to help there. When we did, our commanders said we were deserters. But whom did we have to defend there? Whom should we help?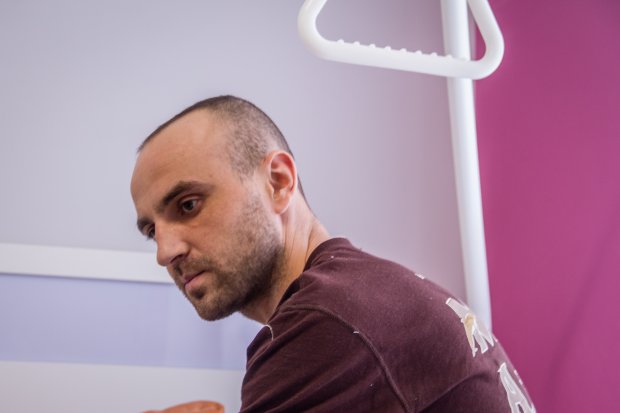 So they just called you deserters and that was all?
The separs strengthened the position quite well. We should not have left Debaltseve then. There was lots of equipment left in the open air – we had to hide, bury it and wait there.
Was there an option to wait?
Yes, it was. We had enough troops and hardware there. Somebody invented those green corridors and exit plans. Those forces that had been drawn there for withdrawal was absolutely enough for blocking Horlivka. And we could do this. Of course, we'd have had losses. Still the part of the territory would have been recaptured. And so this withdrawal took more than we'd have lost while fighting.
What happened after Debaltseve?
They sent us home. We had nothing left then. Half of my personnel had their limbs frostbitten. There were four magazines per person and two RPGs per ten people. How could we fight? Well, we could go on, find the rest of people who did not get frostbitten. Still they decided to move us back to our permanent location for regrouping.
Near Zolote, we used to work a lot in the greenery. Still it was not clear who needed what and why. We got an order to went for a work there – first we should fire at one group, then at the other, to provoke them to mutual fire. I am not much of a commander, still I believe this was an idiotic decision. Two groups are exchanging fire, and we are right in the middle of it. Well, that was our task, so we had to obey. Actually, we performed it in our own manner though. Then just reported the results.
What was next after Zolote?
There were field rotations. The Minsk agreements were already in effect, so everything bigger than 80th caliber got withdrawn. There were no fierce battles there, just minor clashes. They advance, then we advance; shot at each other through the greenery and dispersed. At that time, we had to complete certain missions, mostly in the grey zone. If you are behind the enemy's defense line – you are considered as an enemy, because you are allowed to work within the grey zone alone. But its width varies between a hundred meters and a kilometer, so where can you work there?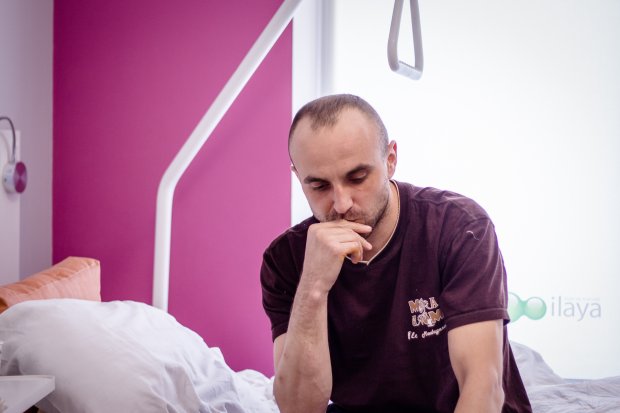 Is it difficult to work in the enemy's rear?
It differs from position to position. If we see that we cannot move in, then we did not advance. To move into their rear, you need to be supported by the artillery, backed by them. And this makes a big work. You cannot just move like this: "I'm going to get there because I need to!". No. Sometimes it takes about a month to reach out and try. For the last three years we have not get there because we weren't allowed to.
This injury – seems something strange occurred with it as well.
How did it happen?
It was in July of 2016. We have been working near Novozvanivka, Popasnyansky district, for five years. There was the 11th "Kyiv Rus" Battalion's stronghold there. Starting from their positions we had to work in the grey zone – there was a large accumulation of equipment as we learnt, and continuous mortar fire took place, so we had to figure out where their fire position was. At that time, I was an operative officer and did not use to lead any groups. Roman Matviets was the commander of our group. He got all the incoming data, calculated everything and worked perfectly in general.
On the last day, when it was our turn to get rotated, we had to check our distant stronghold. In the morning, our artillery worked actively there: mortars, 120-caliber and SAU were used. Roman offered me to join them. So we called our people and moved. Everything was clear and quiet like in a daydream. We reached our stronghold. Advanced forward. Had to get down for a while. The enemy artillery started to work at us. This enables the enemy storming group to approach us. At this there was a surveillance camera at our stronghold. On the control panel at recon unit, they could see that 28 men were moving toward us, still they did not say a word to us. Neither "Guys, wait", "Get out of there" nor "Meet the enemy group" – nothing at all. I tried hard to get that video file later. Got it some time ago at last.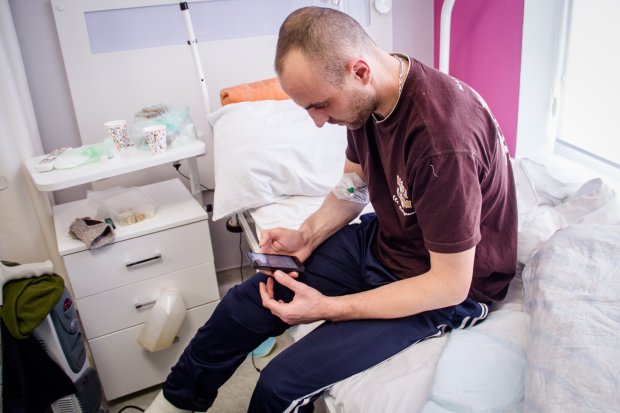 Why did not they tell you about the approach of an enemy group?
I don't know. We could not see them. We had to leave the forestry, and there was a hill that occluded the view not allowing us to see if anyone was there. As we started to move out, we immediately got under fire.
I was the first who got wounded; the bullet hit me on the arm. I got down. The second injured was an infantry man, one of those who followed us. While I was reaching my automatic rifle, another bullet cut my two fingers off. With my remaining finger I shot with a WOG grenade toward that machine gun operator, and got him quieted. At that time, I heard our automatic rifle was working. Roma got that machine gun operator and downed him; an automatic fire started at him. While there a fire exchange lasted, I had time to withdraw. Those who covered the machine gun operator, shot Roma in the side of his body heavily. He was killed. He was 26 years old, and he left a wife and a little son.
How were you got out of there?
I got out on my own. One of my fighters followed me, still I ordered him to get back to the dugout, because he provided us fire support. The fighter got my wounds bandaged and told me to move back to the rear. I was going to stay there until we find Roma. But I was literally forced out of there.
Roma arrived lifeless. Later, another our group arrived – these were the guys working near us, in Troitske. They found him. There were neither separs nor anyone else there then. But as soon as they moved equipped with ammunition, mines, RPO-A Shmel, – this meant their task was more than just firing. They had to take over our foothold titled "Krit". If they had taken hold there, they would have gotten a grip on the Popasna–Troiitske road. Novozvanivka and Troiitske had been cut off from Popasna. There were a few new foxholes across the road – if they had taken roots there as well, that would have meant Popasna was theirs, too. And there was a huge swamp behind this territory. Nowhere to escape. Well, it would have been possible if with no equipment, just troops – then one could have withdrawn, on foot.
Afterwards, the commandment asked us: "Why did you go there?". The commander of the battalion, call sign "Cascad", remained silent. Later, from the TV news story, I learned that he himself was in command of the operation, and his task was to evacuate us from there. Still we managed to evacuate ourselves on our own. At this Roman who was killed then, was actually implementing two tasks at a time: he stopped the opponent and saved lives of three fighters. Including me. Later he was decorated with an order "For Courage", although I heard they usually reward rescue of personnel with a Hero of Ukraine title. Still the high command decided otherwise.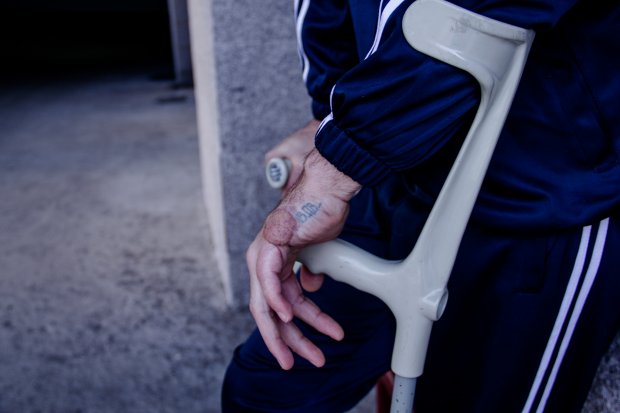 Luhansk airport. Did you participate in its unblocking?
We had to escort a convoy. If we noticed something wrong, we had to stop and look around, and the convoy should gain a foothold and wait for our signal: either to move on, prepare to a battle or change the route. Our task for the following five days was to reach Luhansk airport. But in the first 24 hours, even faster, they got us. So we had to move as fast as we only could. One tank got ambushed and burnt. After the second trap I was evacuated with a concussion.
The commander decided that were trying to break through the defense line along the aqueduct leading to Luhansk airport, and as soon as we got through, we should have fired a green flare.
Why?
In his own words, to give them a signal that we passed it. We asked, why use a flare when we had radios. As soon as we rushed in and passed the first section, our vehicle got blown up – it was moved the second in line. The hatch opened and some of the paratroopers fired that green flare. After this, a RPG missile hit their APC immediately. People scattered in every direction, hide behind the concrete barriers along the aqueduct and started to fight with everything they had. All the ammo went out as the APC burnt in three minutes, so we had no time to unload any munitions.
Wrapped in a smoke, one group on their APC moved forward towards the airport. We were going to follow them. But once I started to get my people up I saw they were moving back. I thought they could give my guys a lift, still we nearly escaped running into it – I shouted: "Move aside!", and the APC moved back to their commander leaving my guys behind amid the smoke, notwithstanding what was going around them. Then we decided to get closer to them. But they said over the radio that they were ok, alive and going to move back on their own.
So they got back to us. We counted the people and found out one was missing. It was senior soldier Muravskyi, an AGS operator. When he stood up on the APC, he got hit on the leg; also, shrapnel hit the box which detonated and knocked him down off the APC. We retired to find and take him back. Found him. The separs undressed him having left just his kneepads on. Later we noticed a wound caused by 5.45 caliber, behind his ear. It seems the separs just shot him down.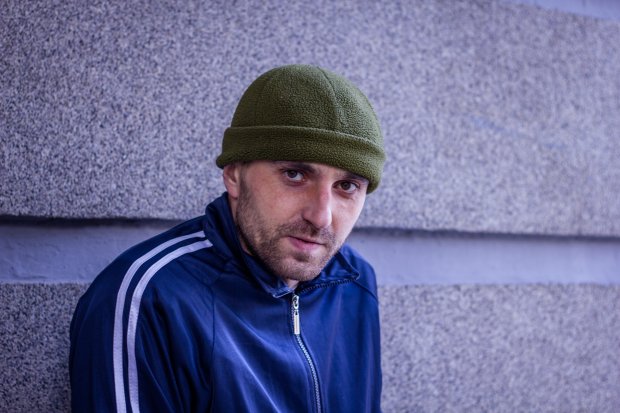 What was next?
Well, we managed to break through at last, and everything was on fire there. The guys who stood there – these were a unit from the 25th and a company from the 80th brigades – said they thought the war was over as there had been a bloody carnage there. With the troops that were fighting there combined with our forces that advanced to them, we could have taken over the whole city of Luhansk. At that time, we were followed by another convoy, the Aidar battalion. Still, they got ordered to withdraw and move into the field.
We went in on the 13th and on 22nd we were withdrawn and sent home. I sorted my group out, enforced it with a few new soldiers. Started to train them, and we got back again. There were people at Luhansk airport already, but they got the order to move out into the field as well. When they did, Heorhiivka happened, then Lutuhyne, – everyone started to withdraw from there. They even left Vysoka Hora. I am not sure. We try to do our best, and sometimes it proves effective. Well, there are always losses. Yet, there will always be losses as we are at war. Still, when we had lost fighters but succeeded in completing the mission, took everything over and fortified the captured positions, then why they order us to withdraw each time?
When on the television you happen to see the same "hero" commanders talking about the events you had participated in, this makes you totally pissed off. Well, the guys who went through the same events – we do remember every detail we witnessed, and know who was right and who was wrong. I'm not angry for myself. I am furious about the guys whom I lead – they were so young they hardly had the chance to touch and kiss a woman yet, – still they were sent to war and got killed there. Not only my guys. Infantry men, fighters from volunteer battalions – all they put their lives at risk. As we try to complete the same task all together, right?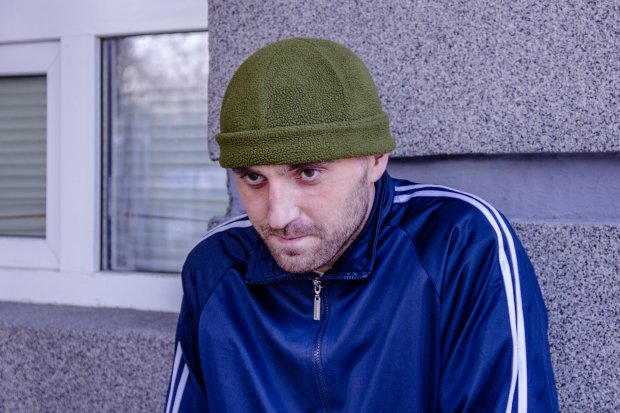 Why did they call you "immortal"?
I don't know. I was just doing my job. A couple of times I was lucky to survive in the situations when seems I shouldn't have gotten off the hook. Once a mine went off next to me, I got down and they decided I was killed. But I managed to get up and went on running. Another time, another mine exploded nearby, and I got down again. The guys approached me, examined me, splashed some water over my face, and I got on my legs and continued to fight again.
In Debaltseve, a similar situation occurred when we took hold in "Zhelezka". A tank round hit the wall and threw me against the opposite wall. As I dropped down, I sat up and started to look around. They are waving at me shouting, but I cannot hear anything. The guys later said they were going to move me out, still I managed to get up again. This is why they called me this name, "immortal".
How many concussions did you have?
Formally, I had two. Actually, there were five or six of these – I didn't bother to count. After the first one my face started to twitch a bit while I was talking. The second one seems repaired my micro-expressions quite noticeably. So everything's fine. Apparently, I should go for outings more often, maybe a couple of new concussions will improve my facial expressions even more effectively.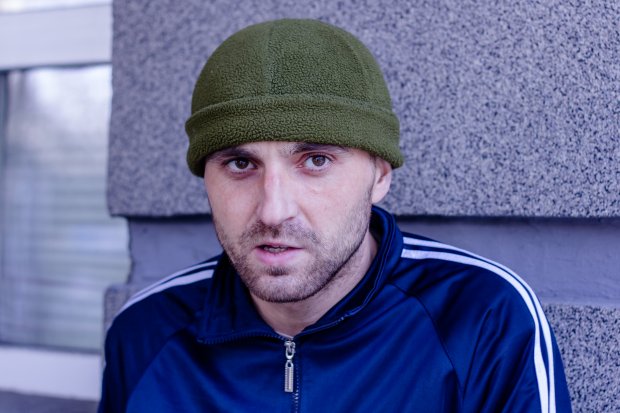 Is it true that you are going to get back to the war?
Of course I wish I got. Well, as soon as I got my leg restored and my arm fixed a bit – I will. Maybe I will move to the infantry. My present condition will not allow me to join special forces again. So I will go on with my service in the infantry, – it doesn't matter.
Why do you want to?
You see, we have too many scoundrels here, so I don't want more scum to take over and hold sway here. I don't want my children to stand on guard at the checkpoints. I have two little sons. In twelve years I want them to live their lives, not going to war. My subordinate soldiers have kids as well. They also say: "Commander, maybe you've done enough? Maybe now you will let us fight a bit?". In reply I say that I don't want to see either my or their kids at the checkpoints; besides, I have no friends across the eastern border. So why should I stay home?
What did you learn from war?
It taught me how to live. And to love.
I got married during the war. Because I realized I needed to love. That one should live for someone else and not just for oneself. Well, I used to have a girlfriend still did not pay enough attention to her as I was totally absorbed in my work. And she tried to draw attention to herself. Well, the war taught me how to love. And to appreciate everything you have.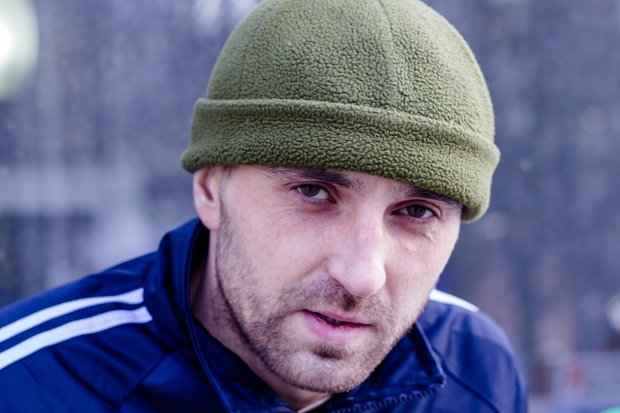 This interview was recorded and published in support of People's Project volunteer initiative that took responsibility for treatment of Yevhen Slominskyi as well as other fighters. To learn how you can directly help in the rehabilitation of the legendary special forces officer, please follow the link.
Text: Evhenia Mazur