Ukraine's military have already proven their mettle, now training in a new system will transform them into "universal soldiers" with incredible endurance.
CrossFit – is an advanced model of fitness. It is widely used for training firefighters, rescue workers and special forces soldiers in the US and Canada.
The People's Project, together with Mykolaiv-based L-Fitness, are launching a project for CrossFit training for sectiors of Ukraine's Armed Forces in Mykolaiv.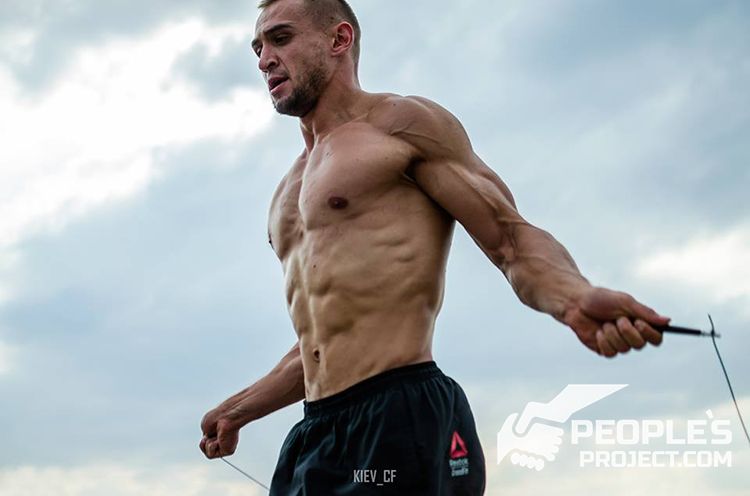 CrossFit is a widely used type of fitness training in the West among firefighters, rescue and special forces soldiers. This is an advanced model of fitness. It is widely used in the preparation of army personnel in the US and Canada. The first training course in Canada was the Marines, and it is that experience we will try to implement here in Ukraine.
It turns out that during normal military training the focus is only on muscle endurance, while strength and flexibility are not included. Whereas CrossFit eliminates these shortcomings, and is aimed at training different muscle groups while at the same time increasing their strength, flexibility and range of motion. This training brings with it incredible stamina and an enhanced sense of balance.
Of the 40 applications to be physically trained from the Mykolaiv-based military garrison, we have selected the best half. We plan to run them through 'seven circles of hell' during the pilot period, which will last three months. From the outset we've chosen the strongest specialist trainers who practically can walk on water and fire doesn't burn! After completing the course, the men will undergo physical and psychological testing. The best will receive instructor's certificates and will be able to train other soldiers themselves.
The start the project is scheduled for early April. Follow the news on our website or at our Facebook page.