Fighting, prosthetics and amputations go side by side in every war. And we perceive any chance to break this linking and to snatch wounded soldiers from the jaws of maim, as a gift from above. A while ago we published an astounding story of success: one of the most difficult patients at the «Bioengineering Rehabilitation for Wounded» project, Vitaliy, got on his feet and made a few steps for the first time in over two years of challenging and almost futile treatment! Although his success is not complete yet, we can honestly state that it inspired us greatly. The Biotech works. The Biotech brings back hope. The Biotech really gives the second chance to many heavily wounded fighters.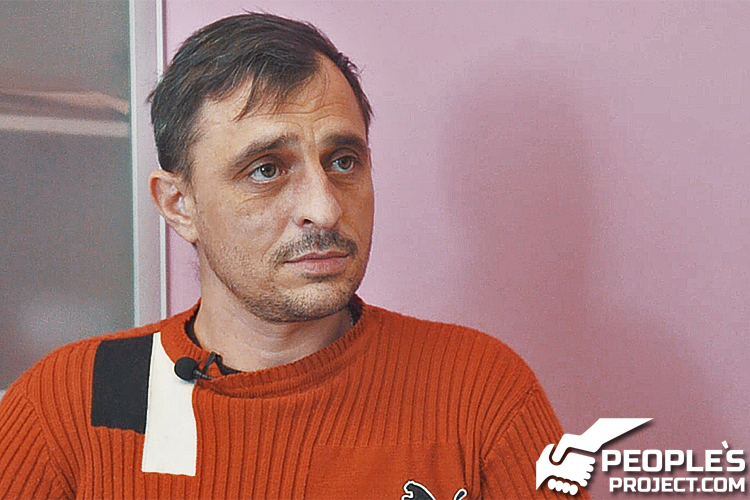 Vitaliy. An hour ago he made a few first steps on his own in two recent years. In state hospitals they were going to cut his both legs off 
Another word of support came in "from behind the barricades": Serhiy Serhiyovych, our old friend and a former scout, has expressed his opinion. He went through the hell of the hottest spots of the war and was lucky to stay alive. Many times he saw a close end and prospective injure, with his own eyes. So his estimation of a project designed for rehabilitation of hopelessly wounded, matters to us.
Serhiy Serhiyovych himself: the man is quite familiar with both war and injuries
---
For a soldier, to lose a limb is often worse than the most brutal death. For everyone, it is almost impossible to imagine oneself, a middle-aged person, without legs, helpless and doomed to a wheelchair for a lifetime. You try to banish these thoughts off, but cannot get rid of the "what if…" fear. Human beings have mastered the skill of slaughtering and hurting one another over the thousands of years of evolution, and prolonged wars have refined this dexterity to the uppermost level. Means and ways of killing are getting more and more sophisticated while humans remain the same: vulnerable beings made of flash, bones and bare skin.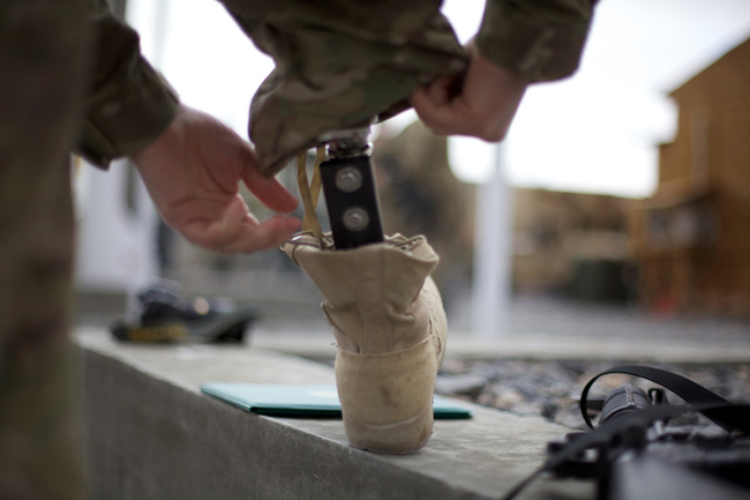 The hybrid war has brought us hybrid techniques of homicide. Lots of improvised explosive devices harvest their bloody yield indiscriminately, not selecting their victims on certain criteria. Amongst the chaos of fighting and rotations many separate mines and mine fields have not been properly marked on any maps. Hundreds of thousands of various explosive devices the occupants had put in our soil, are still waiting for their victims, and these are the hardware our defenders are being struck by. Young cheery guys, yet yesterday's civilians themselves who guards our country today, are getting injured by this deadly scrap metal.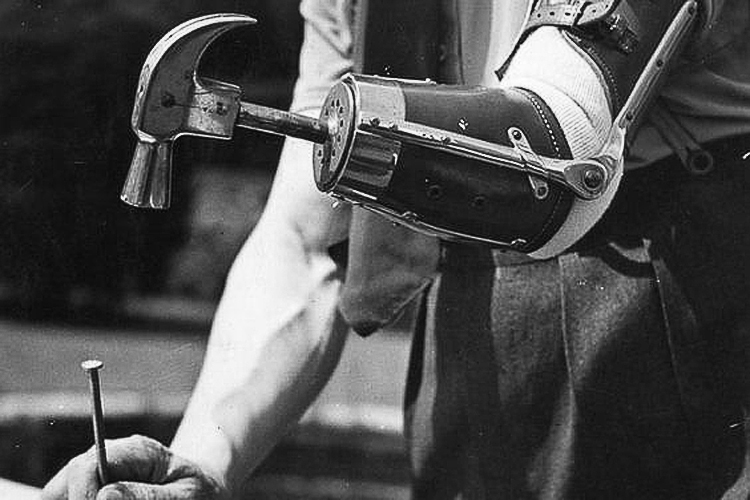 And there are also victims of shelling: neither enemy bullets nor shells choose whom to hit. Unfortunately, the level of conventional medicine in our country does not enable saving everyone. We have many skilled doctors. We mostly possess up-to-date or at least not too outdated equipment. But regrettably, this is not enough. Volunteers have assumed responsibility for the lion's share of evacuation of wounded from the battlefields, their further treatment, complete rehabilitation and often even on prosthetics. As to the state, in most problematic cases it just gives up and steps aside leaving the injured fighters alone with their troubles.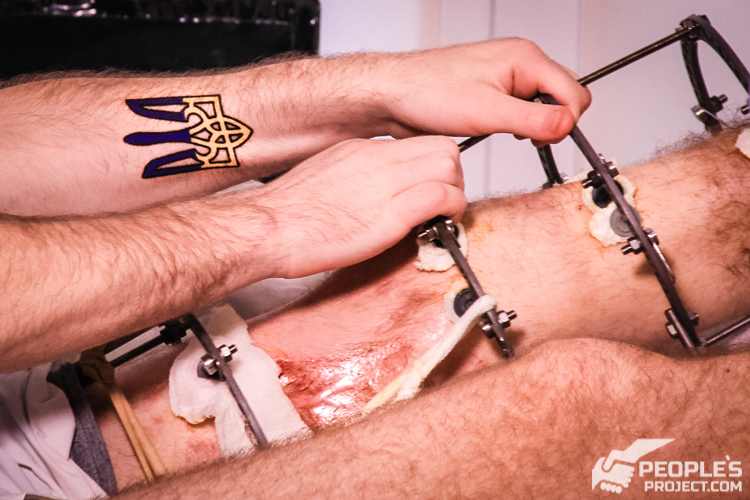 These are the wounded, injured and suffering guys we are going to fight for until the end
As a man who had mentally said goodbye to his legs many times, I can assure you: if there still remains the slightest chance for saving an injured limb, it must be used to the full. The «Bioengineering Rehabilitation for Wounded» project is the beam of hope that encourages them to fight to the end and never give up. Owing to the backing given by supportive patriots, those wounded who had faced the threat of imminent amputation and unescapable further frustration, will be able to play football with their sons and ride a bicycle with their daughters, – perhaps not tomorrow, maybe through pain and suffer but they will. Despite the Ministry of Health officials' position this is the righteous method of treatment proven by practice.
---
Hence, we encourage you to participate the «Bioengineering Rehabilitation for Wounded» project once again. Due to the state's indifference, all these medical wonders, all incredible healings are possible only thanks to your generosity. As it is only your contributions within the Project that make payments for treatment of our wounded possible. So let us not leave our defenders in trouble since they fought and got injured while fighting for our peace and security.