At the end of the year the "5 channel" introduced the ranking of the most prominent volunteering missions that appeared in their TV-stories over the 2017. The journos mentioned armor, UAVs, water clearance systems and safety gadgets for check-points – all the stuff that volunteers supplied for the Army. Computer-assisted turrets provided by the Rapid Response project and the Bioengineering Rehabilitation for Wounded initiative got into the list as well.
---
Supporting our military in the ATO zone makes an activity enabling provision of the forefront needs at least partially. Many of us stumbled upon postings telling how body armor was effective in saving our soldiers' lives, how helmets protected them, and how important good footwear was, as well as how helpful the reliable optics is in detecting the enemy by day and night. 5.ua has ranked TOP-5 videos on volunteer missions supporting the military in the forefront.
1. Uncle Vania says hello: volunteers designed a new turret "ShaBLIA!" for the ATO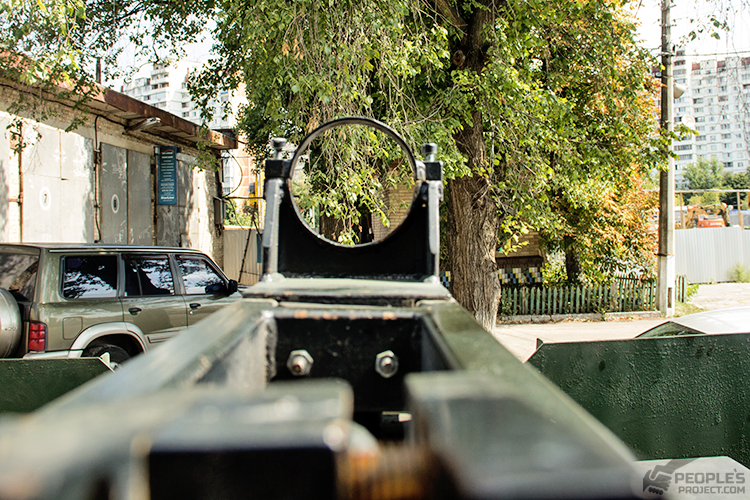 Remotely controlled turrets for machine guns are manufactured by Kyiv volunteers for our military in the frontline. These devices are designed to perform as stakeouts: while the turret is working drawing the enemy's attention, fighters get the chance to approach the enemy positions from the other direction and encircle the opponent. The volunteers have already manufactured dozens of this gear and are now working on its further technical improvement.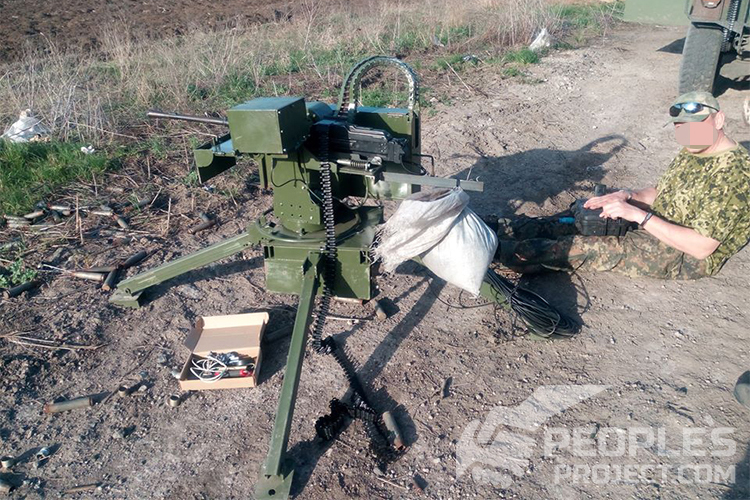 2. How volunteers save fighters from amputations
The Bioengineering Rehabilitation for Wounded project aimed at raising funds for treatment of the wounded fighters abandoned by conventional medicine. Creepy fractures that reject to fuse up for years, vast bone defects, destroyed joints and consequences of persistent tissue infections.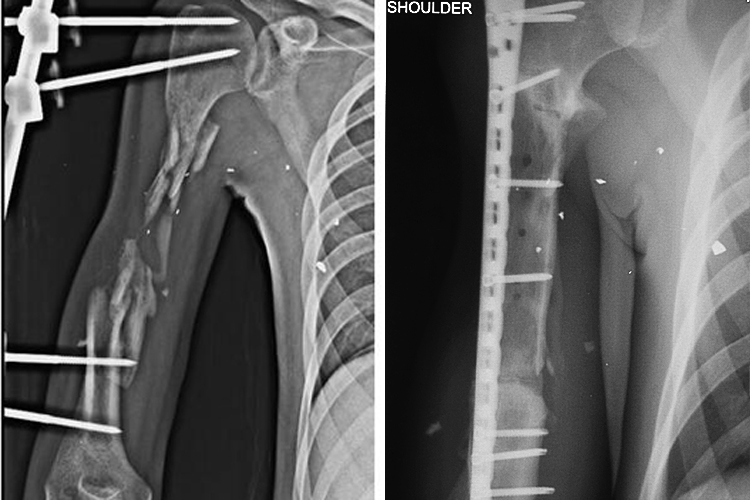 Example of fracture merging in which the bone was grown out of just a few cells. Today Oleh, one of the Biotech's most difficult patients, lives a normal active life
---
We are sincerely grateful to the journalists of 5.ua for their estimation of our achievements, and to you, dear friends, for your consistent support! It is thanks to everyone who donated at least one hryvnia, we are still able to assist our Army and support our wounded defenders. Thank you! And let us proceed with our efforts.