An audit of Ukraine's military vehicles has revealed a fleet that is in a sorry state. Based on a rating of the combat readiness of a military intelligence unit at the front practically all vehicles provided by the military were found to be in terribly poor condition. For now, there is back-up in the form of leased vehicles for performing daily tasks that are in more or less satisfactory condition, however the lease is temporary. The vehicles were provided by Ukrainian company almost a year ago. Against the backdrop of the financial crisis, the business was badly in need of either selling or leasing out their stock. However, after drawn-out negotiations no agreement to renew the lease could be reached. It expires in January 2016, what happen after that is, at this stage, unknown.
The battalion's inventory of state-provided military hardware includes aging BTR and new Spartan armored vehicles.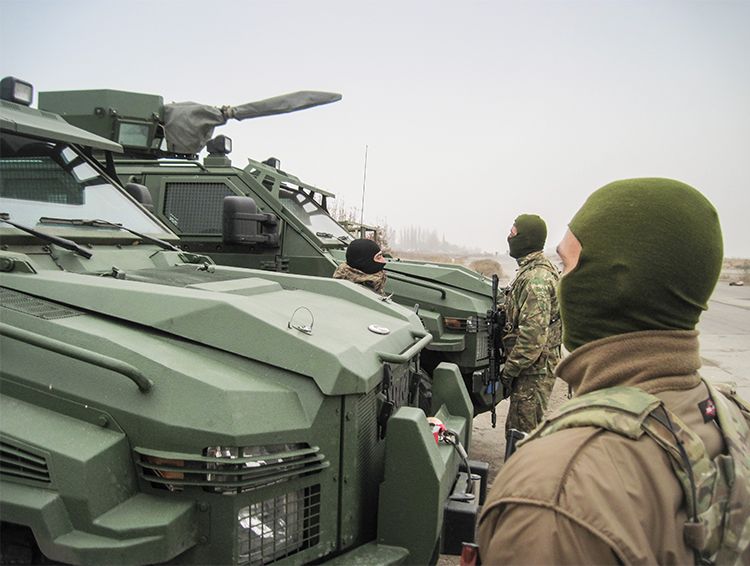 The BTRs are aging and it shows…
Intelligence unit soldiers, by nature of their work, lead risky lives – a breakdown could be a matter of life or death. According to one soldier: "Our BTR-80 went on a mission over a great distance. The tyres were from the 1980s – just in the distance there and back they were obliterated. They crumbled due to old age. Now the BTR sits motionless.
"One tire for the old BTR-80 costs more than 4500 UAH and there are eight wheels on each machine and two spare wheel. But where is the money going to come from? Every hryvnia from the State is allocated through a tender process set out in next year's budget. For now we have simply no guarantee that we can carry on with our tasks."
When performing combat tasks there is added risk, vehicles can be damaged by shrapnel and forced to limp home or, worse, not make it home at all.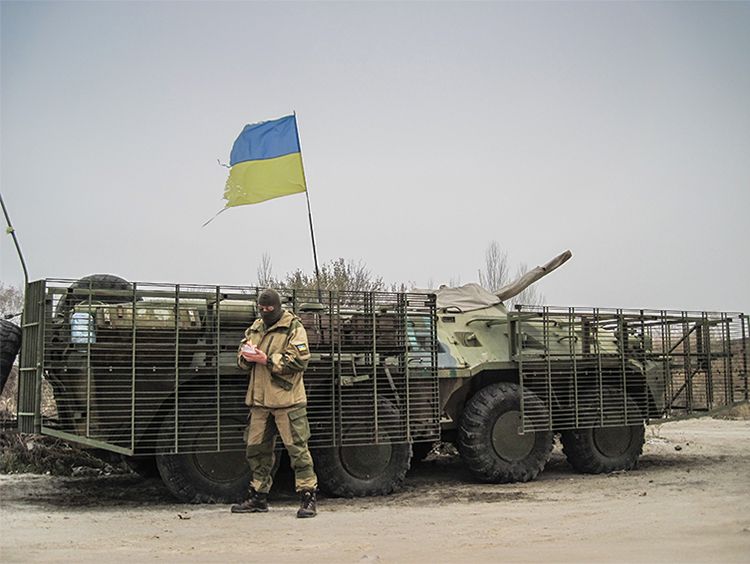 When it comes to the Spartan the situation is worse, one tire (military grade) in general costs about 2000 Euro. The situation with military vehicles is still unsatisfactory, the next roll out of vehicles with armor fitted is not ready.
SOS: We are about to almost double the budget for the project Spare Parts and Supplies 2, and need your support!
PrivatBank for UAH transfers
Mykolaiv regional charitable foundation "BLAGOCHESTYA REGIONAL FUND"
PC CB PrivatBank
SREOU: 36143302
MFO: 326610
Account: 26002053216940
Purpose of payment: charity donation for "Spare Parts and Supplies 2"
SWIFT-transfer in USD
BENEFICIARY: Charitable Foundation BLAGOCHESTA
Account: UA803266100000026009053209659
Bank of beneficiary: Privatbank, Ukraine
Swift code: PBANUA2X
Intermediary bank: JP Morgan Chase Bank, New York
Swift code: CHASUS33
Correspondent account: 001-1-000080
Description: Donation for "Spare Parts and Supplies 2" project
SWIFT-transfer in EUR
BENEFICIARY: Charitable Foundation BLAGOCHESTA
Account: UA413266100000026009053206287
Bank of beneficiary: Privatbank, Ukraine
Swift code: PBANUA2X
Intermediary bank: Commerzbank AG, Germany
Swift code: COBADEFF
Correspondent account: 400 8867 00 401
Description: Donation for "Spare Parts and Supplies 2" project