How Oleh's treatment is progressing:
Wounded:
Oleh, 39, a soldier with the "Kyivan Rus" Batallion, wounded in the Luhansk region.
Wound:
Right foot: metatarsal bone osteomyelitis in the second, third and fourth bones of the right foot, cicatricial defect on anterior of right foot.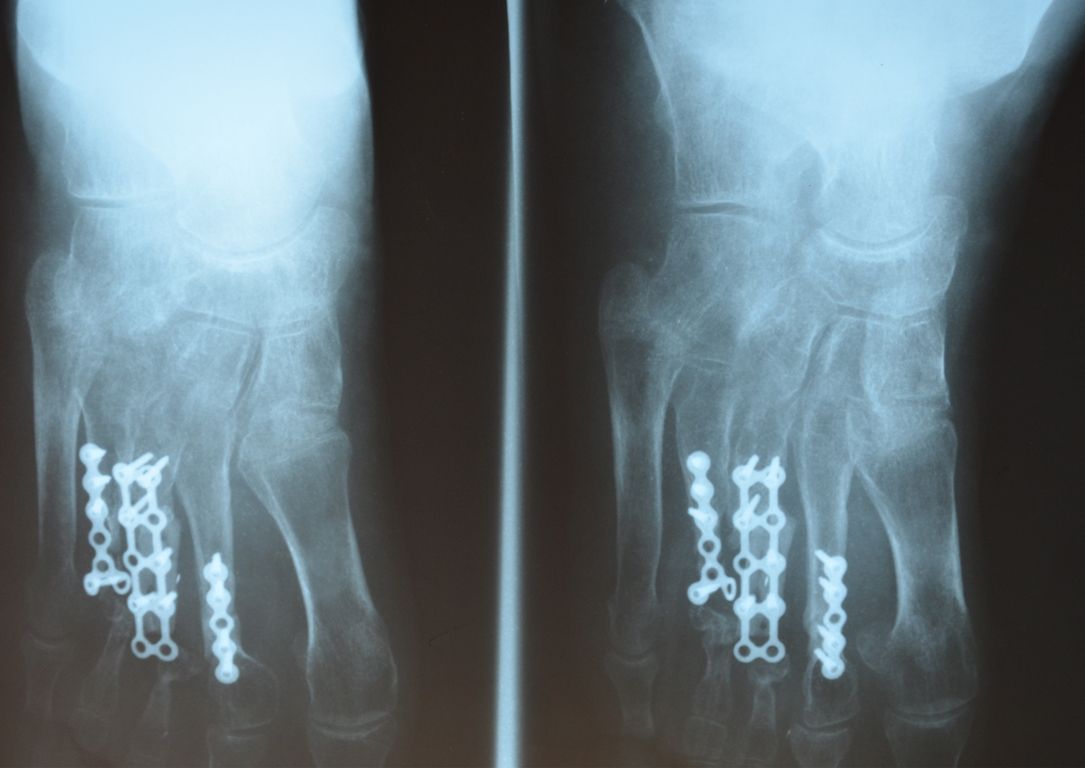 The soldier has undergone seven operations in hospitals, however the inflammation in the foot does not abate because of osteomyelitis. his foot does not function. Failure to provide prompt treatment could lead to further destruction of the bones of the foot and consequently, disability or even amputation due to possible complications. The soldier's gangrenous bone fragments must be removed and restored using stem cell technology.
More information about the wounded:
Oleh, a fighter with the 11th "Kievan Rus" Batallion, was injured on August 19, 2014 at the Ukrainian Defense Forces position near Faschivka (76km south-west of Luhansk). Around 2am the battalion came under enemy fire, 11 Ukrainian military were wounded as a result, including Oleh.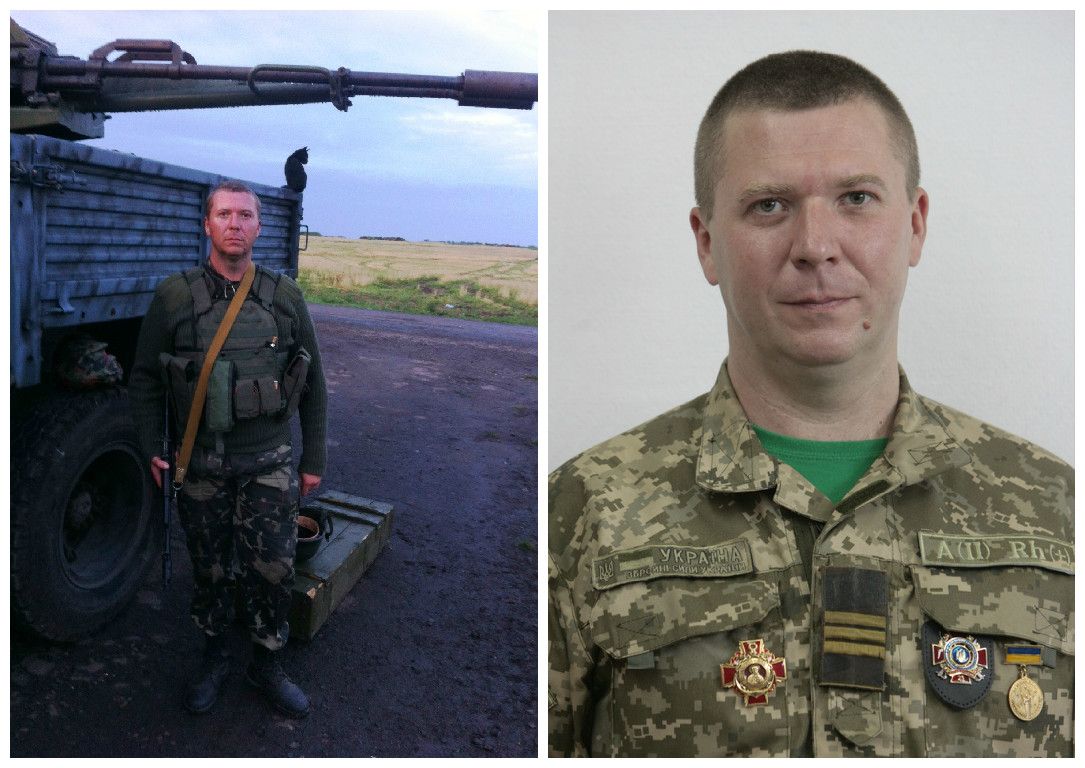 The soldier was subsequently treated at a hospital in Artemivska and hospitals in Kharkiv and Kyiv, in the almost year since he was wounded he has undergone seven operations. However in one of the hospitals, Oleh met with paratrooper Olexandr of Dnipropetrovsk, who is being treated as part of the Bioengineering Rehabilitation of Wounded project. It was a fortuitous meeting, and recently, when Oleh noticed his foot began to constantly leak fluid, he decided to seek assistance from the project.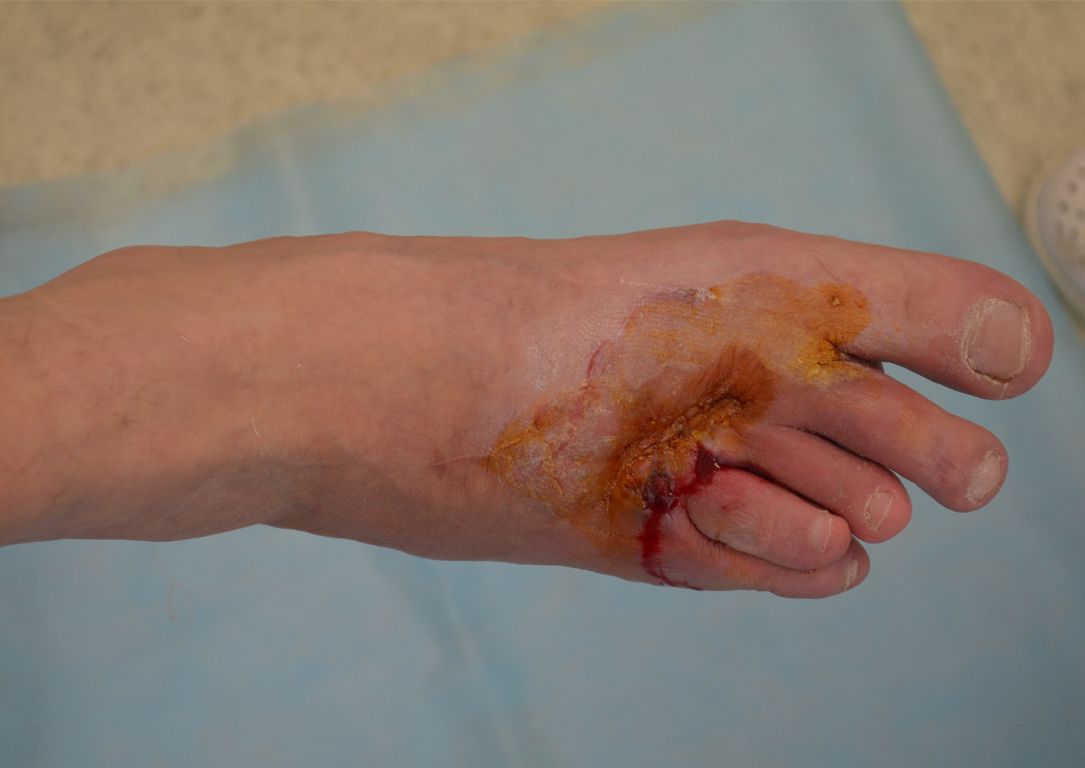 According to doctors, to "restore order" in Oleh's foot and create conditions for maximum recovery of function, an audit of the site of the injury must be completed, remove necrotic bone and tissue and restore it using the fighter's own cells. If the shape of the foot is maintained and integrity is restored, it will allow Oleh to carry his weight.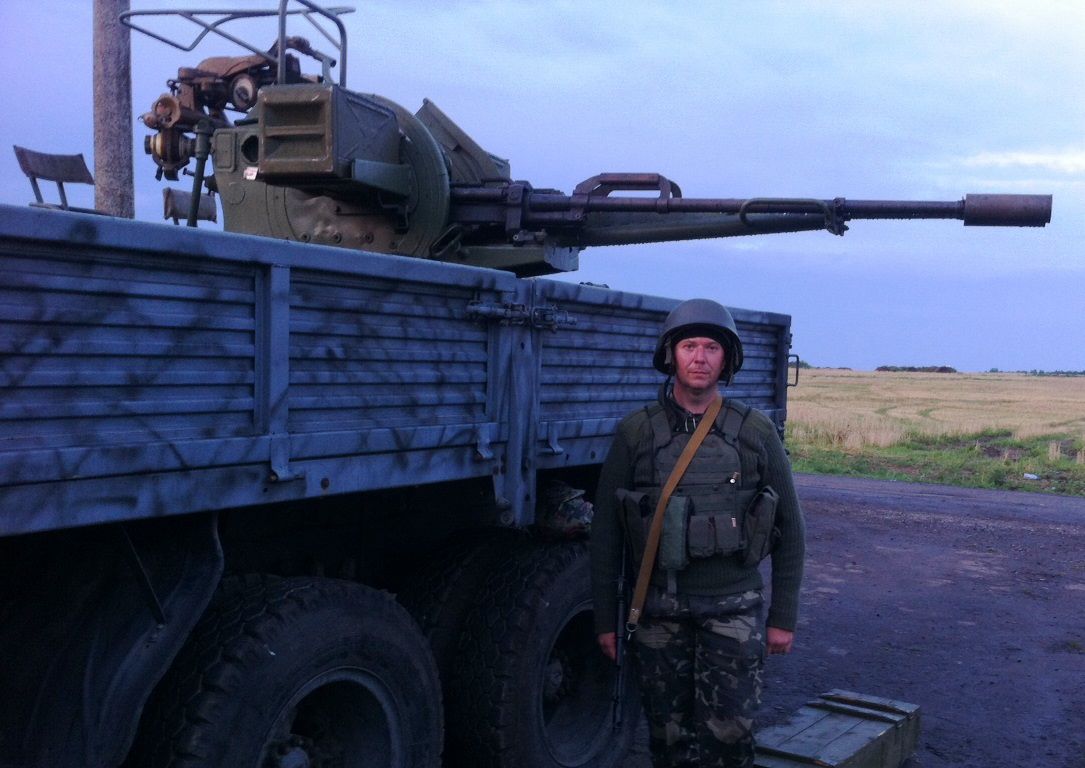 Oleh is from Kyiv. Prior to the war he worked as a printer in one of the capital's renowned printing houses. He was mobilized to the Armed Forces in March 2014, and joined the ATO in July. Over the course of two months, he took part in several fields of combat operations, particularly in the liberation of the mountain Karachun in Slavyansk.
Now Oleh is focused on a faster recovery and to return to work, to support his family, and raise his son. Oleh's wife has taken an active part in his treatment consultation and is upset by of the scale of treatment and rehabilitation needed by her husband. However, the family now has hope, doctors have outlined their treatment plan and expressed confidence Oleh will overcome the consequences of his injury!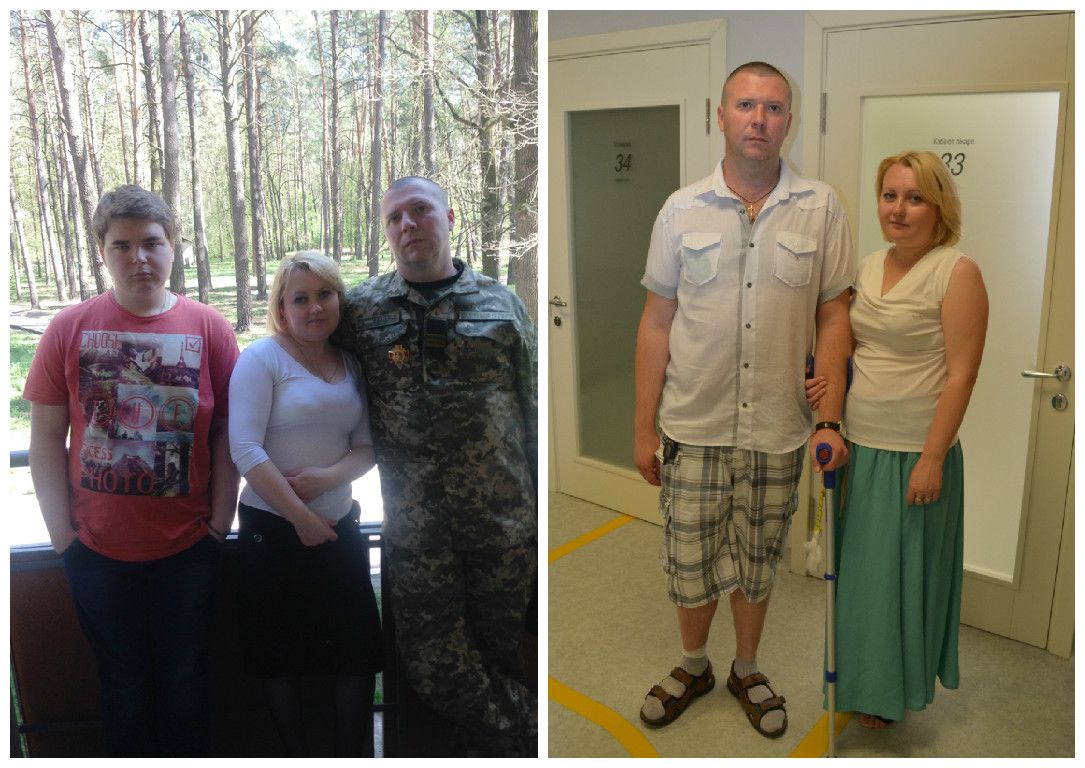 Required treatment:
Reconstructive-restorative treatment on the foot injury that will restore the foot's function.
List of services that are part of the treatment:
Stage 1
• Diagnostics and examination: 4055 UAH
• Removal of plates: 8500 UAH
• Fistula necrectomy sequestration plus new bone: 11 000 UAH
• Plastic surgery cicatrice adhesive ulcer: 21 500 UAH
• Introduction of individually manufactured cells with bone block (in operation): 3400 UAH
• Fencing of fibula fragments and bone marrow: 12 000 UAH
• Production of cell-tissue material: 74 000 UAH
• Medical care and stay in hospital: 71 010 UAH
Stage 2
• Osteosynthesis of second, third and fourth metatarsal bones with micro plates: 28 900 UAH
• Introduction of cell-tissue material (3 sites): 24 000 UAH
• Immobilization of limb with plaster cast: 1400 UAH
• Medical care and stay in hospital: 71 010 UAH
Budget update
Due to significant inflammatory processes in the foot, doctors had to conduct plastic surgery to the soft tissues. Only after normalization of the foot were doctors able to perform the transplantation at the site of the defect. Later, when the doctors managed to cure osteomyelitis and the X-ray showed high results of the bone tissue recovery, the need to perform unplanned surgery arose. The metal fixing plate had to be removed from the healed metatarsal bones to speed up wound healing. Due to the further operation treatment costs rose by 104 659 UAH
Updated special price for treatment: 435 434 UAH