How is Oleh's treatment progressing?
23.08.2016: Oleh discharged home after surgery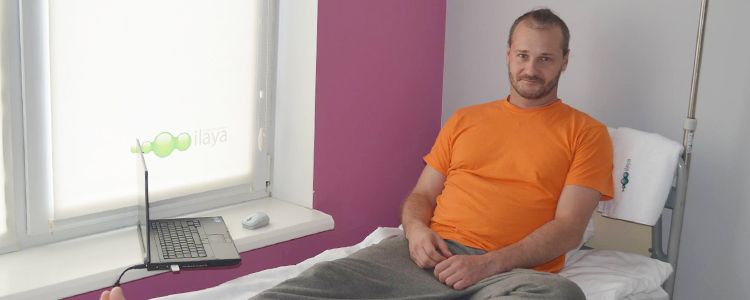 ---
Wounded volunteer fighter Oleh needs help. The recovery of his right arm is only possible through the application of unique biotechnology. Since the Ukrainian state through a series of legislative and other restrictions, does not support biotech treatment, the soldier's only hope lies with the people of Ukraine and further afield.
Wounded: Oleh D, 37, volunteer soldier with the OUN Battalion, wounded in Pisky.
Wound: Repeatedly dislocated right shoulder as a result of shrapnel wounds.
In the case of Oleh conventional medicine offered arthroscopy and the installation of pins, which alleviated the pain, but led to a restriction of mobility and function of the arm and hand. When trying to move his arm. pain from the injury remained and dislocations occurred.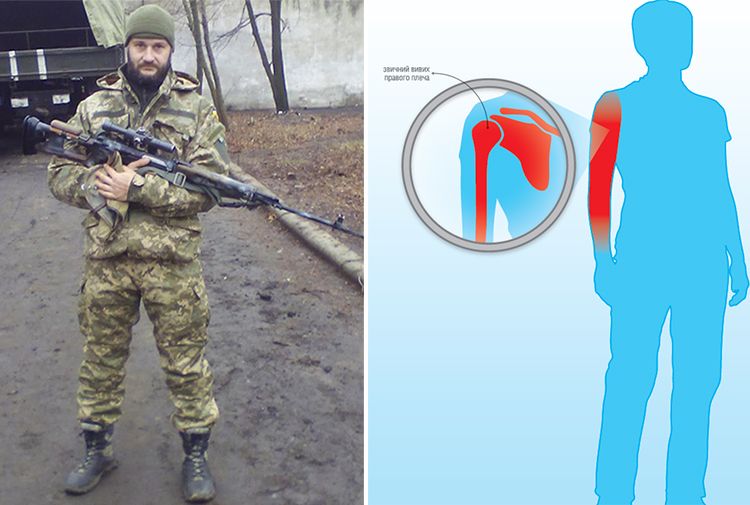 More information about the wounded:
Since August 2014 Oleh fought with the OUN volunteer battalion. During a mortar attack on the village of Pisky, in the Donetsk region on October 11, 2014 – his birthday – he received shrapnel wounds to his back and right arm. For his services in the defense of Donetsk Airport he was awarded the order "National Hero of Ukraine". This prestigious prize is awarded to ATO war veterans, volunteers and physicians.
Shards from the soldier's back were removed the next day in Krasnoarmeisk. The arm was injured, but was still functional, so Oleh returned to the battlefield. However, over time, his arm began to hurt and the more time that passed the worse the pain became. For a month Oleh drank painkillers and continued to fight. When the pain became unbearable, he was sent for treatment for his arm. On December 24 2015 he underwent arthroscopy surgery and had pins installed. However, the operation did not help restore function to the arm.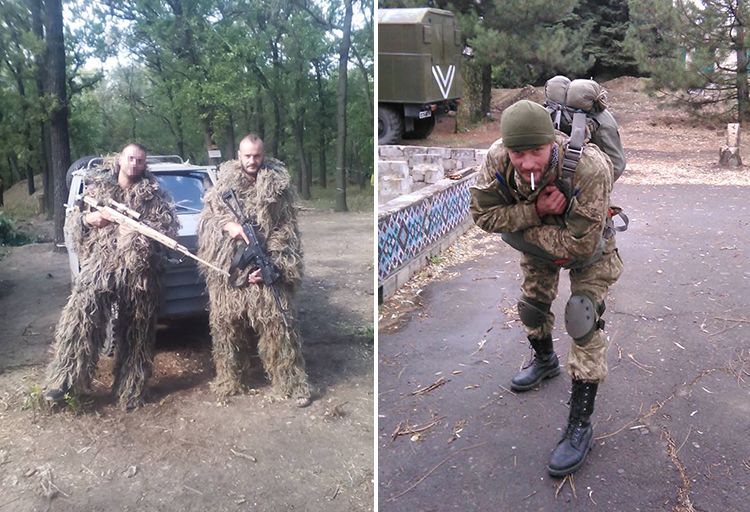 Oleh comes from the village of Smolin, in the Kirovograd Region. He volunteered for the ATO in August 2014 joining the ranks of the OUN volunteer battalion. Then, he went on to fight in the 25th intelligence division. Before the war he worked as a miner, a master woodworker, and also worked on the directorate of the festival "Chervona Ruta".
Hw has a creative hobby – writing poetry and has begun writing stories for children.
Required treatment:
Reconstructive and restorative treatment of the shoulder joint and arm.
Itemized costs for diagnosis and treatment:
1. Examination for treatment (therapy, orthopedics, biotechnologists) – 4 260 UAH
2. Reconstructive-restorative treatment in hospital (discount 40%) – 69 864 UAH
3. Anesthesia (discount 15%) – 3 145 UAH
Cost of treatment including medical center discount of 38%: 77 269 UAH