How Oleksandr's treatment is progressing:
09.03.2016: Oleksandr enters first stage of treatment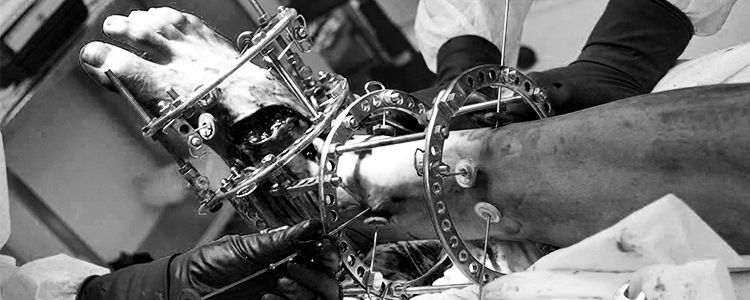 ---
Wounded:
Oleksandr, 27, 30th Brigade fighter, wounded near Lutuhyne (Luhansk region).
Wound:
As a consequence of shrapnel wounds:
• tarsus bone defects,
• varus deformity of the anterior of the right foot.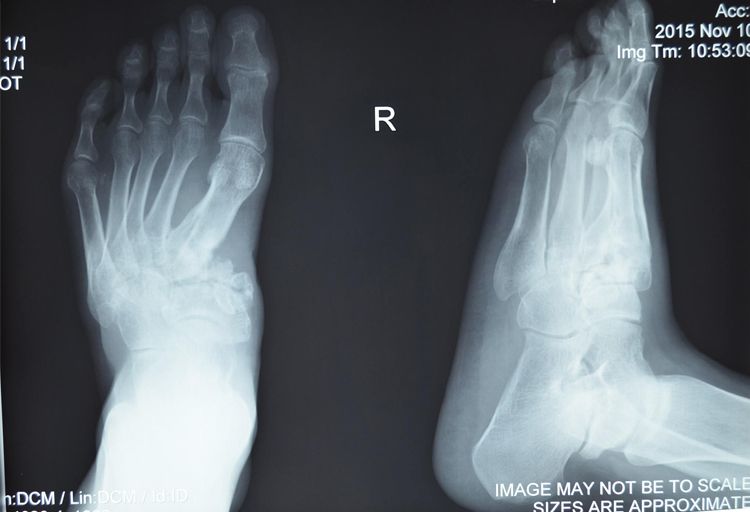 In his foot Oleksandr's tarsus bones have shifted, making foot deformed. The soldier feels pain when walking, and every day after lunch his foot swells and pain increases – and he is unable to walk without a stick. This situation has continued for about a year, and Oleksandr can not work and is left an invalid. Further, if left untreated, the condition will further deteriorate leading to possible trophic disorders and complications that can lead to amputation.
More information about the wounded:
Oleksander, a 30th Brigade fighter was wounded near Lutuhyne. In August 2014 the Ukrainian army position near the city conducted daily observation of the enemy. On one of these days, August 16, a projectile exploded at a distance of 1 meter from Oleksandr, resulting in him being hit by shrapnel in the foot.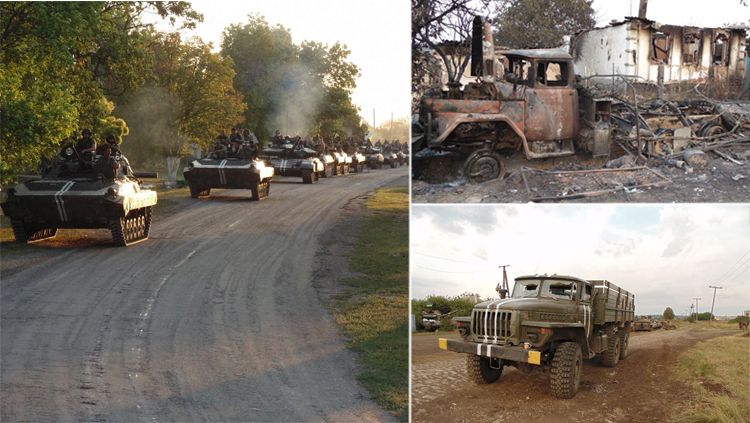 Treatment of the soldier was mostly conducted in Vinnytsia – where fragments were removed from his foot, bones were pinned and the wound closed. The treatment of his injuries is such the foot bones have remained displaced and not recovered.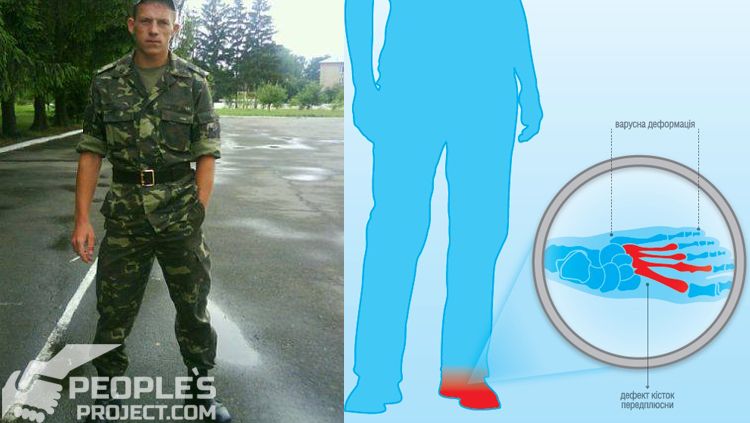 Oleksandr was mobilized to the ATO zone during the first wave – in March 2014. First, his unit was on the border with occupied Crimea, then the fighter served in Saur-Mogila, Stepanivka, Miusynsk.
Before the war he worked in construction in Kyiv and Moscow, then went to a contract for the Armed Forces. Now, waiting for the native of the Zhytomyr region, in Novograd Volyn, is his family – wife, 5-year-old son and 18-month-old daughter, who, incidentally, was born when Oleksandr was participating in the ATO.
Required treatment:
Reconstructive-restorative treatment of the foot, which will help to bring the bones of the foot into the correct physiological alignment and completely return leg function.
• Examination and consultations of specialists (orthopedics, biotechnologists) – 13 775 UAH
• Fencing of bone fragments and red bone marrow (discount 40%) – 16 350 UAH
• Cultivation of 30 million cells (discount 30%) – 56 000 UAH
• Periosteal cells, 20 million (discount 30%) – 42 000 UAH
• Total cost of reconstructive and restorative treatment (discount 40%) – 152 164 UAH
Budget update:
During treatment, doctors had to perform unscheduled soft tissue plastic surgery and remove a gangrenous bone fragment. The surgery costs amounted to 20 011 UAH.
Updated cost of treatment including medical center discount of 36%: 300 300 UAH