How Oleksiy's treatment is progressing:
Wounded:
Oleksiy M, 32, a volunteer fighter with "Chernihiv" Battalion wounded near Stanytsia Luhanska.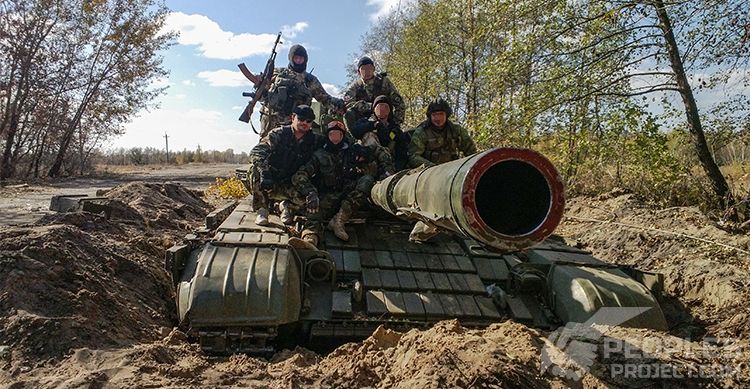 Wound:
As a consequence of shrapnel wounds:
Left leg:
Improper consolidation of a hip fracture with varus deformity and shortening of the femur by 2 cm.
Right leg:
Improper consolidation of a fracture of the tibia with varus deformity of more than 20 degrees.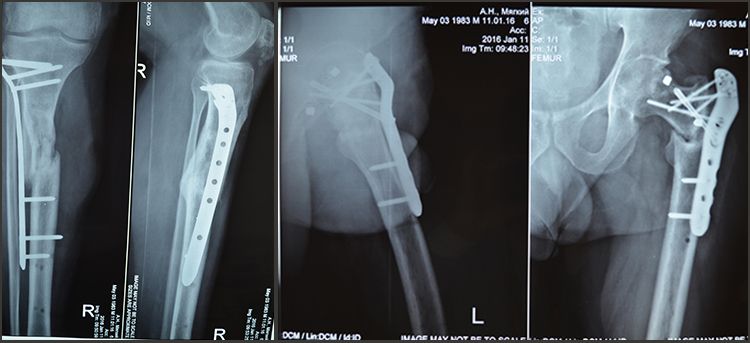 Oleksiy was treated with traditional methods for more than a year, but due to improper matching of the fractures, the bones of his legs started to incorrectly coalesce. Now the fighter has curved legs, not allowing him to move freely. Further progression will lead to a situation where Oleksiy will face disability.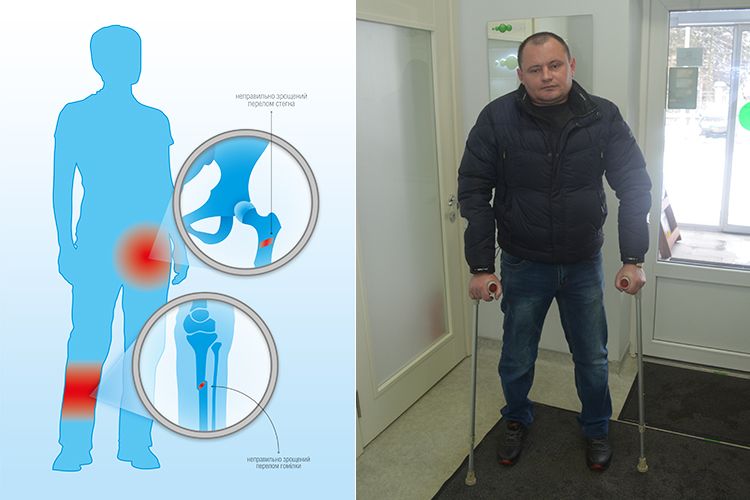 More information about the wounded:
Oleksiy, a volunteer with the "Chernihiv" Batallion was wounded near the village of Stanytsia Luhanska on February 23, 2015. When Oleksiy on an intelligence mission with comrades hit a mine. Oleksiy received numerous shrapnel wounds to his back, legs and arms.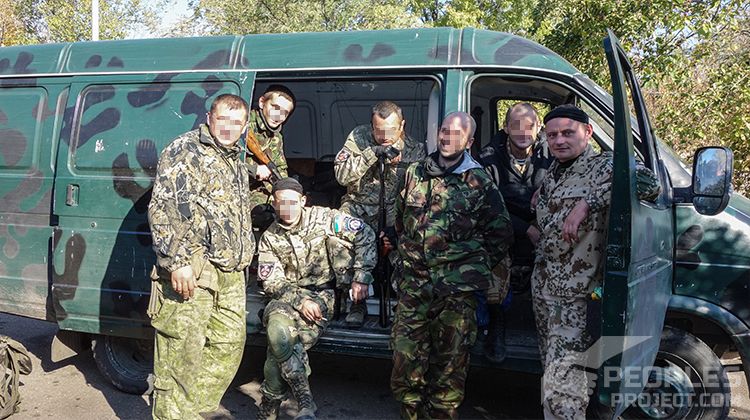 After first aid, the fighter was transported to Kharkiv, where he was fitted with an external fixation device. Then Oleksiy was treated in hospitals in Vinnytsia and Chernihiv. He underwent surgeries in spring and summer, but still can not walk without the aid of crutches.
Oleksiy lives in Chernihiv. He has two daughters. Before the war, he worked as a driver in commercial enterprises in the city, and in 2004-2005 served under contract in Iraq. During the mobilization of troops, he did not wait summons, and together with former special contract soldiers decided to go east voluntarily. From August 2014 he performed combat missions in the Luhansk region.
Help the hero walk again!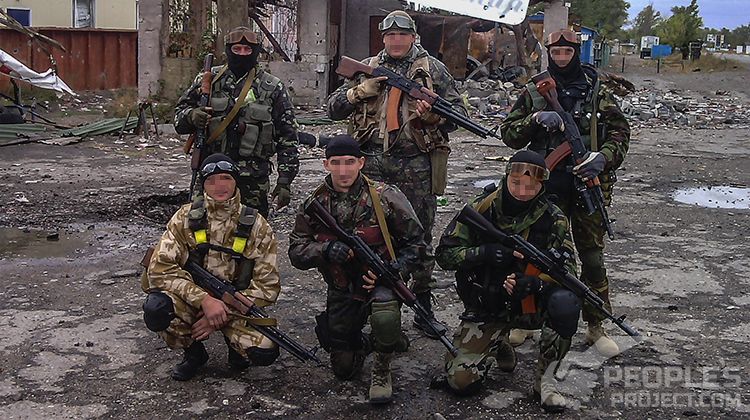 Required treatment:
Reconstructive and restorative treatment of the hip and shin, which will return operation and full function to his legs.
Itemized costs for diagnosis and treatment:
1. Examination and consultation with specialists (orthopedics, biotech specialists) – 16 030 UAH
2. Sampling fragment of the fibula and red bone marrow (discount 40%) – 16 350 UAH
3. Periosteal cells 20 million (discount 30%) – 28 000 UAH
4. MSCs from bone marrow, 60 million (discount 30%) – 64 400 UAH
5. Total cost of reconstructive and restorative treatment (discount 40%) – 224 480 UAH
Cost of treatment including medical center discount of 36%: 349 260 UAH