Soldier with the 39th separate infantry battalion, Roman is showing positive results to treatment.
An X-ray, taken 1.5 months after his primary surgery, shows there is formation of new bone at the defect site!
We wish Roman a fast recovery!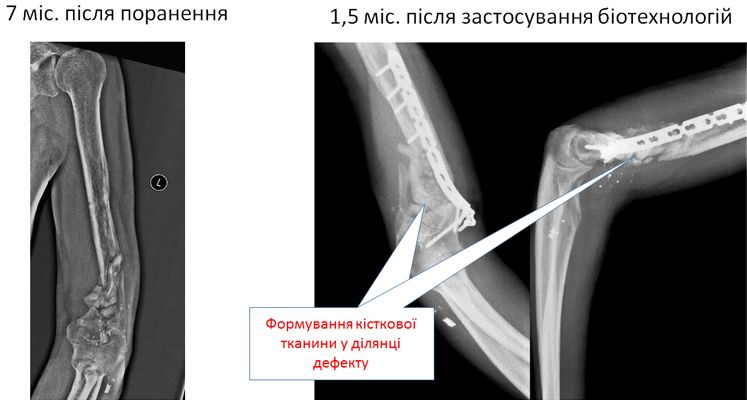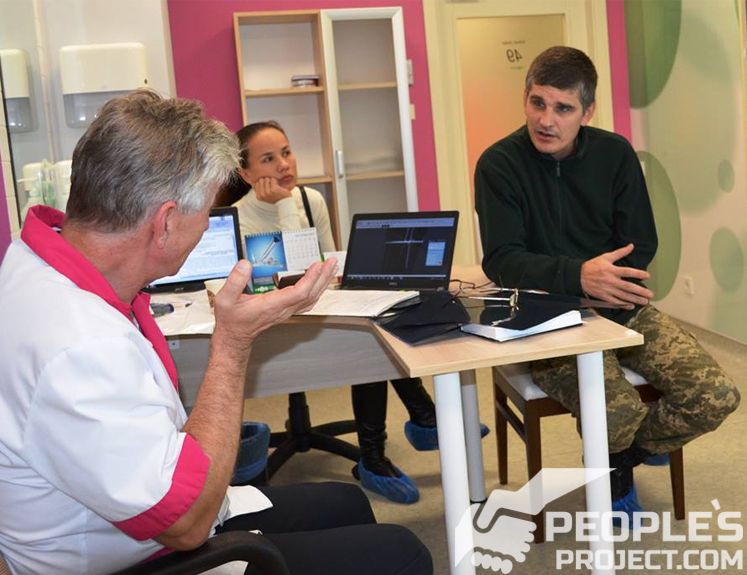 ---
Consolidated demining squad soldier Victor is recovering from his primary surgery. A week ago, a comparison of the tibia – three months after the Ilizarov apparatus was removed – was made.
Now formation of regenerating bone can be observed, as can closure of the soft tissue wounds.
More details about Victor's injury and treatment can be found at this link.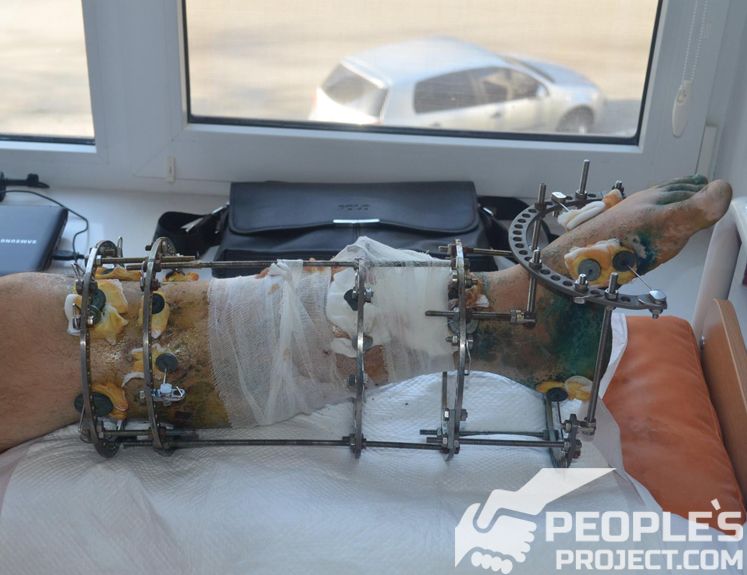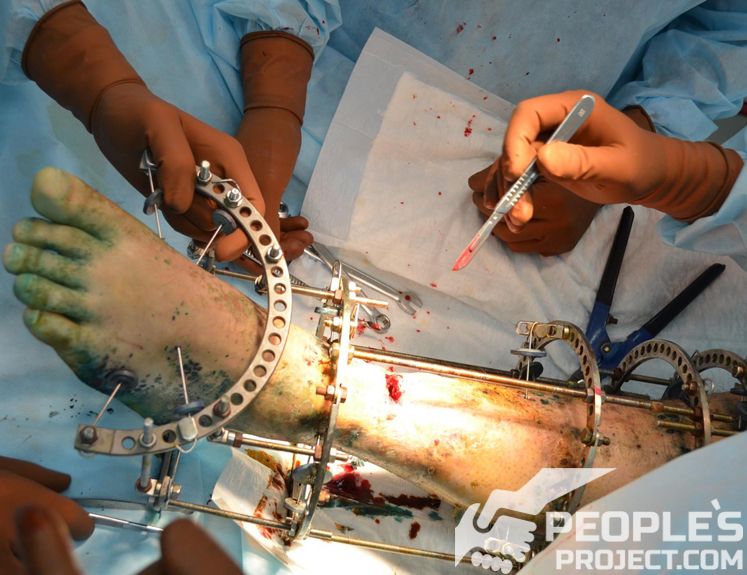 ---
X-rays taken 1.5 months after Yuriy's operation using stem cell technology show fusion processes at the site of the fracture.
The soldier is now recovering at home, a review of his treatment so far is scheduled for January.
For more details about Yuriy's wounds and treatment, follow this link.