How Yuriy's treatment is progressing:
Wounded:
Yuriy, 25, 51st OMBr soldier, wounded in Slavyansk.
Wound:
The consequences of explosive contusion injuries to the right leg, nonunion fracture of the right tibia and fibula bones with the verge of valgus deformity to the middle and lower thirds.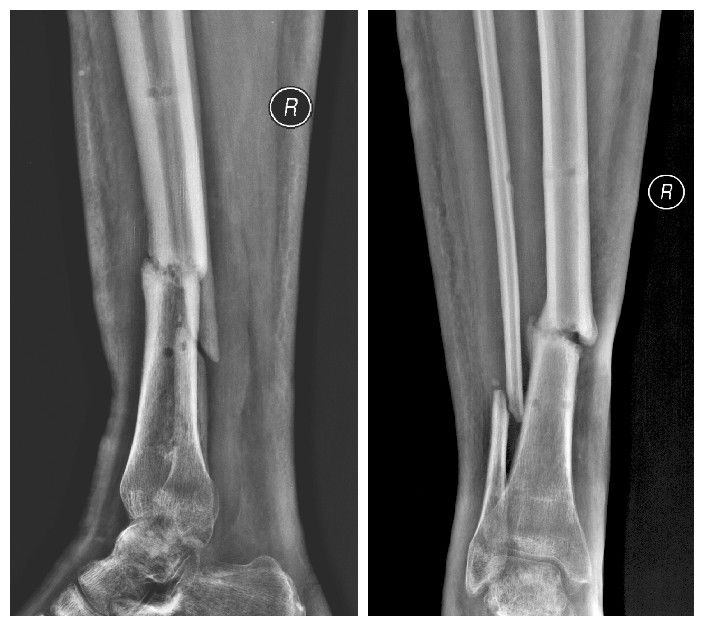 A year has passed since the soldier was wounded, but the fusion of the lower leg bone has not occurred. The site of the fracture forms a false joint that prevents the foot from being functional. Stem cell technology will rapidly grow at the fracture and save him from disability.
More information about the wounded:
Yuriy is a fighter with the 51st Mechanized Brigade, but during the ATO was with the 24th Mechanized Brigade. He received his injuries on July 4 last year at Slavyansk – riding in the rear of an ammunition truck, but on its journey the vehicle hit a mine. The explosion ripped through the vehicle injuring the leg and arm of the fighter.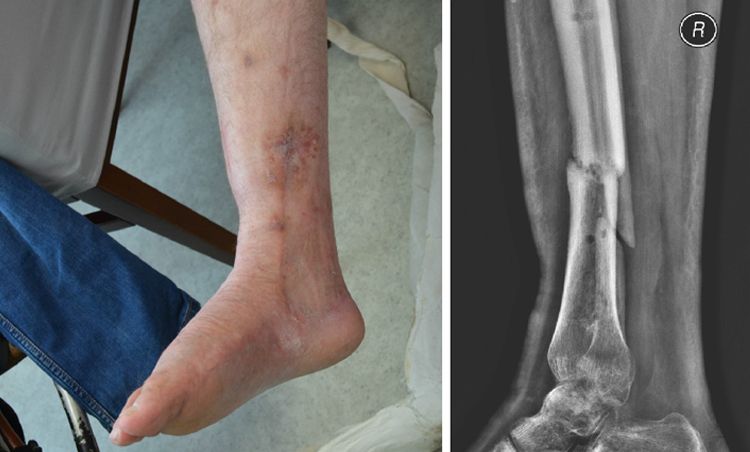 His fellow soldiers carried him to be transported by APC, provided first aid and took him to a hospital in Izium, where a bone fixation surgery was performed. Yuriy was transferred to a hospital in Kharkiv and later another in Vinnytsya, where the fracture was treated. However the fracture has not healed. An organization of soldiers' mothers in Novovolynsk handed the fighter the contacts for coordinator of the Bioengineering Rehabilitation for Wounded project and the doctors of the iLaya Medical Center were ready to perform the complex treatment and put the hero back on his feet as soon as possible.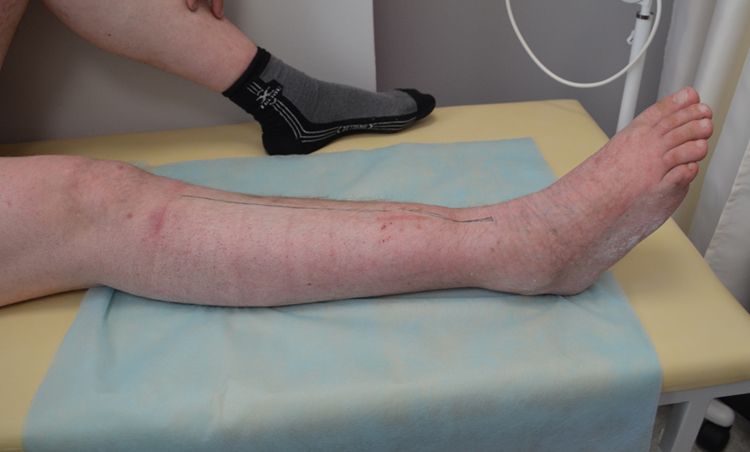 Yuriy is a resident of Novovolynsk, where his parents and girlfriend are waiting for him. Before the war he worked at a plant, and from May last year participated in the ATO – immediately after mobilization he served combat missions in Slavyansk.
Help save Yuriy from disability! A year on crutches is depressing for guy who has all the best in life yet to come!
Required treatment:
Reconstructive-restorative treatment of lower leg injury in two stages that will quickly restore bone and foot function.
List of services that are part of the treatment:
Stage 1
• Diagnostics and examination: 4 055 UAH
• Fence fragments and fibula bone marrow: 14 990 UAH
• Pinning of the tibia: 17 300 UAH
• Osteotomy of the fibula: 6 200 UAH
• Osteotomy of the tibia: 7 200 UAH
• Production of cellular material for transplantation: 52 500 UAH
• Medical care and hospital stay: 46 322 UAH
Stage 2
• Transplantation of cells at the site of the defect: 13 990 UAH
• Medical care and hospital stay: 45 022 UAH
Budget update:
In the course of treatment arose the need in additional analyzes that were not included in the original budget. These costs amounted to 4 691 hryvnias.
Special Price: 212 270 UAH