The soldier of the Brigade 93 Olexandr is getting ready to leave the hospital after the surgery. Last week doctors completed the preparation of the recipient bed (a place of the wound, where the bone implant will be brought to). The next step is the usage of biotechnology for the restoration of Olexandr's right tibia. All the costs of the treatment of the soldier were paid by the volunteers of The People's Project thanks to the people's contributions under The Bioengineering Rehabilitation fro Wounded Project.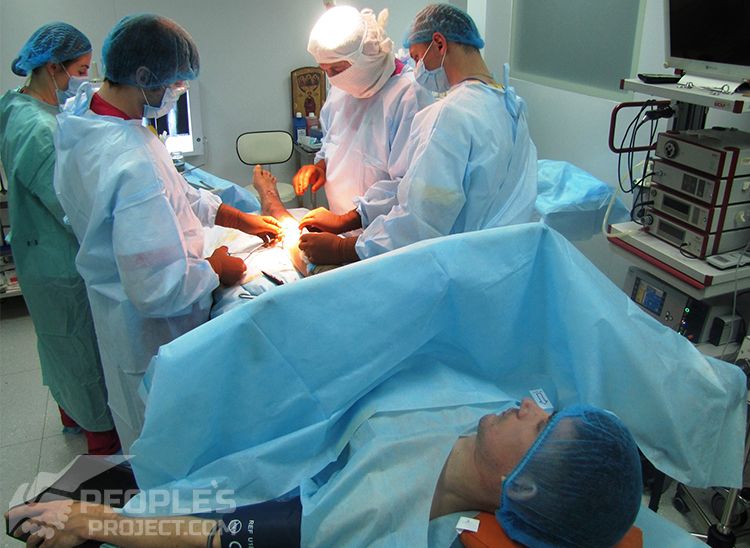 Alexander's path to recovery is difficult. The treatment started a year ago and took a lot of time because of the scar defects. A defect in the tibia was 12 cm in length.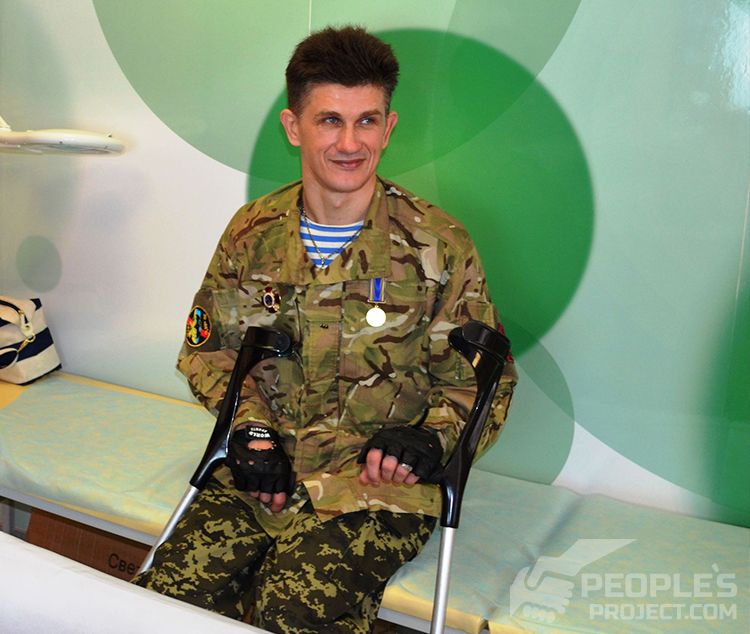 Just recently it was published a report about the Olexandr's treatment, where the patient told about his injury and described the perspectives of his life if there were no bioengineering applied for the treatment of it. The defender was told about the amputation, but he was lucky to turn to The Bioengineering Rehabilitation for Wounded Project with help of which he was saved by the The Ilaya Clinic specialists.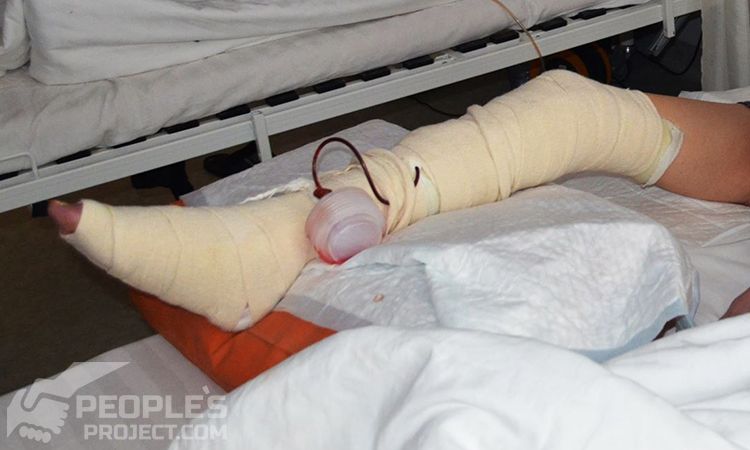 The entire amount of money to treat the defender was collected only with the support of people. The project involves more and more wounded soldiers. For them, as well as for Alexander, cellular technology is the only chance for full recovery. The majority of the patients came to the project after a long and exhausting treatment in public hospitals with help of traditional methods that yielded no results. Now injured defenders can hope only for support of the people and the skills of doctors.
Charity is really important for Ukrainian defenders to restore after the severe injuries. That is why each and every dollar of the donation matters.
Follow the news on this site and in social networks. There is much more in there than on TV. We are in a Facebook,  Twitter, YouTube and Instagram.