---
11.02.2015: Ruslan's treatment has been stopped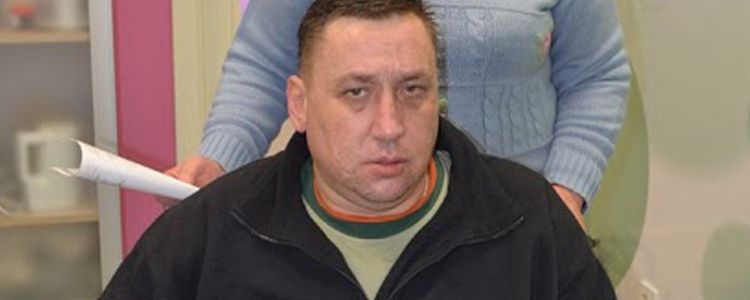 ---
Wounded: Ruslan, 36. Soldier in the 39th brigade, wounded near Pisky
Trauma: Right leg: сonsequences of mine foot injury, ankle bone brake, heel bone defect, instep bone defects, ununited fractures of the second, third and fourth toes.
Required treatment: Normalization of neurotrophic foot process and inflammation prevention, repositioning of ankle bone, fit the reposition apparatus leg and foot.
In case of failure to administer timely treatment, Ruslan faces amputation.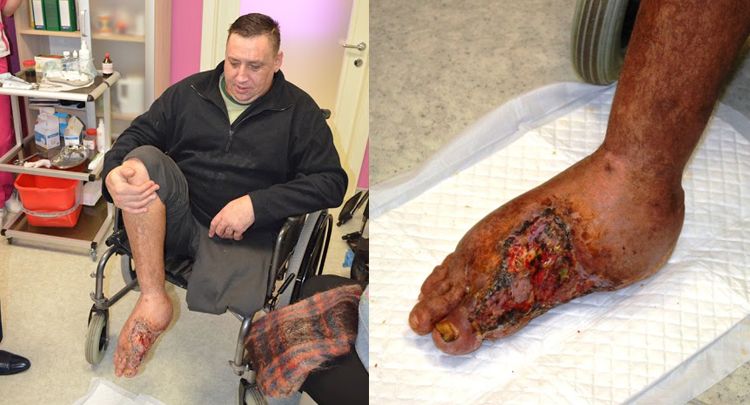 More about the patient:
Ruslan is a machine-gunner from the 39th brigade. Defender of Ukrainian troop positions near Donetsk Airport (Pisky). October 21, the checkpoint on which Ruslan was serving, came under enemy mortar attack. Four military 'brothers' of Ruslan were wounded, and Ruslan received numerous injuries, including traumatic amputation of the left leg till the hip, contusions, concussion, left arm, left eye and ear injuries.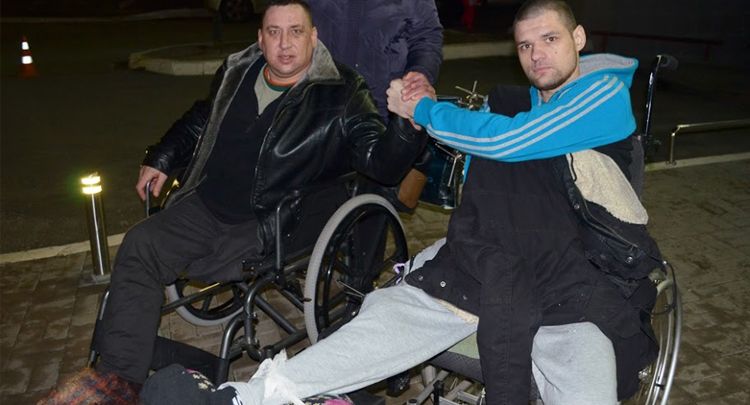 After first aid, Ruslan and was sent to one of the Krasnoarmyisk hospitals, and then he was transferred for three-month treatment in a Dnipropetrovsk hospital. After this he was transferred to the Central Military Hospital in Kyiv. He has had to endure eight operations so far. In fact, jis right foot still show no improvement – on the contrary, the situation has become more complicated and requires a fundamentally new approach to treatment.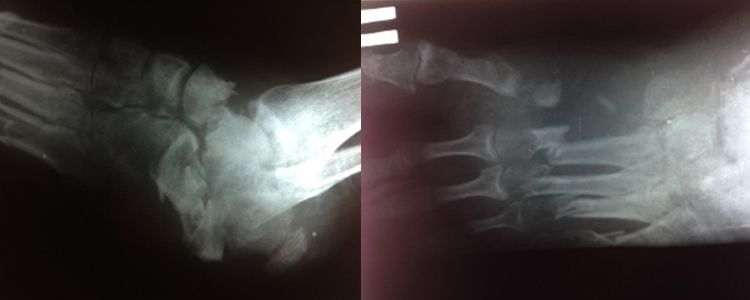 Traditional medicine in such cases can only offer amputation, as he has repeatedly been told by doctors at the hospital. But Ruslan has already lost one leg, and categorically rejects becoming a double-amputee. That is why he has decided to be treated as part of the «Bioengineering rehabilitation for wounded», project, which makes it possible to keep his leg thanks to bone restoration using cellular technology.
The orthopedist- traumatologist at Ilaya company is ready to put his 20 years experience in all features of innovative medicine to use for Ruslan's care.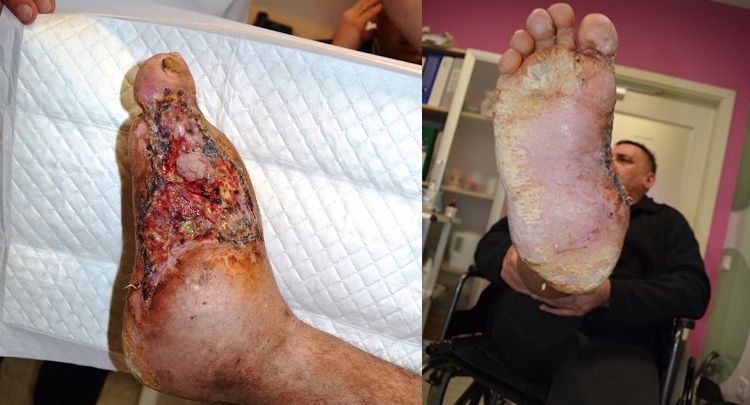 Ruslan was mobilized to the Armed Forces of Ukraine on August 7, and since that time defended Ukrainian troop positions in the Donetsk region. He is a native from Kirovograd. Recently he worked as grinder in Dnipropetrovsk "Yuzhmash", and then as a taxi driver in Moscow, whence he returned a year ago.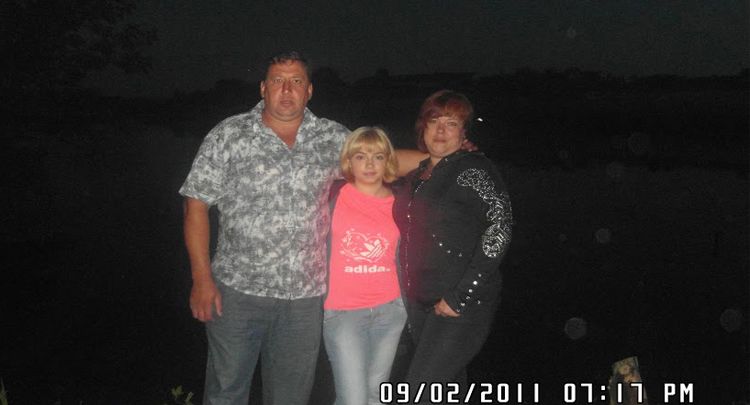 His beloved wife, 13-year-old son, mother, a huge amount of military friends, physicians and volunteers are waiting for Ruslan's recovery. Together we can help the hero!
List of services included in the treatment:
Diagnosis and examination: 3405 UAH.
Open reposition of ankle bone: 27 400 UAH.
Reposition apparatus leg and foot : 22 250 UAH.
Drug and post surgical care: 27945 UAH.
Special Price: 81 000 UAH.