Wounded
Serhiy 41, a fighter with the 95th Brigade. He was injured near the village of Shirokaya Balka in the Donetsk region.
---
How Serhiy's treatment goes
19.07.2017: Новий боєць «Біотеху» починає складне лікування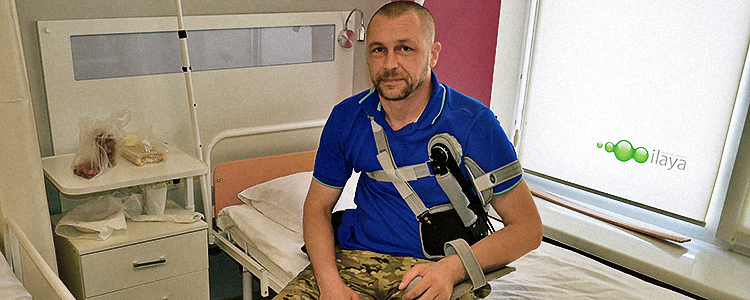 ---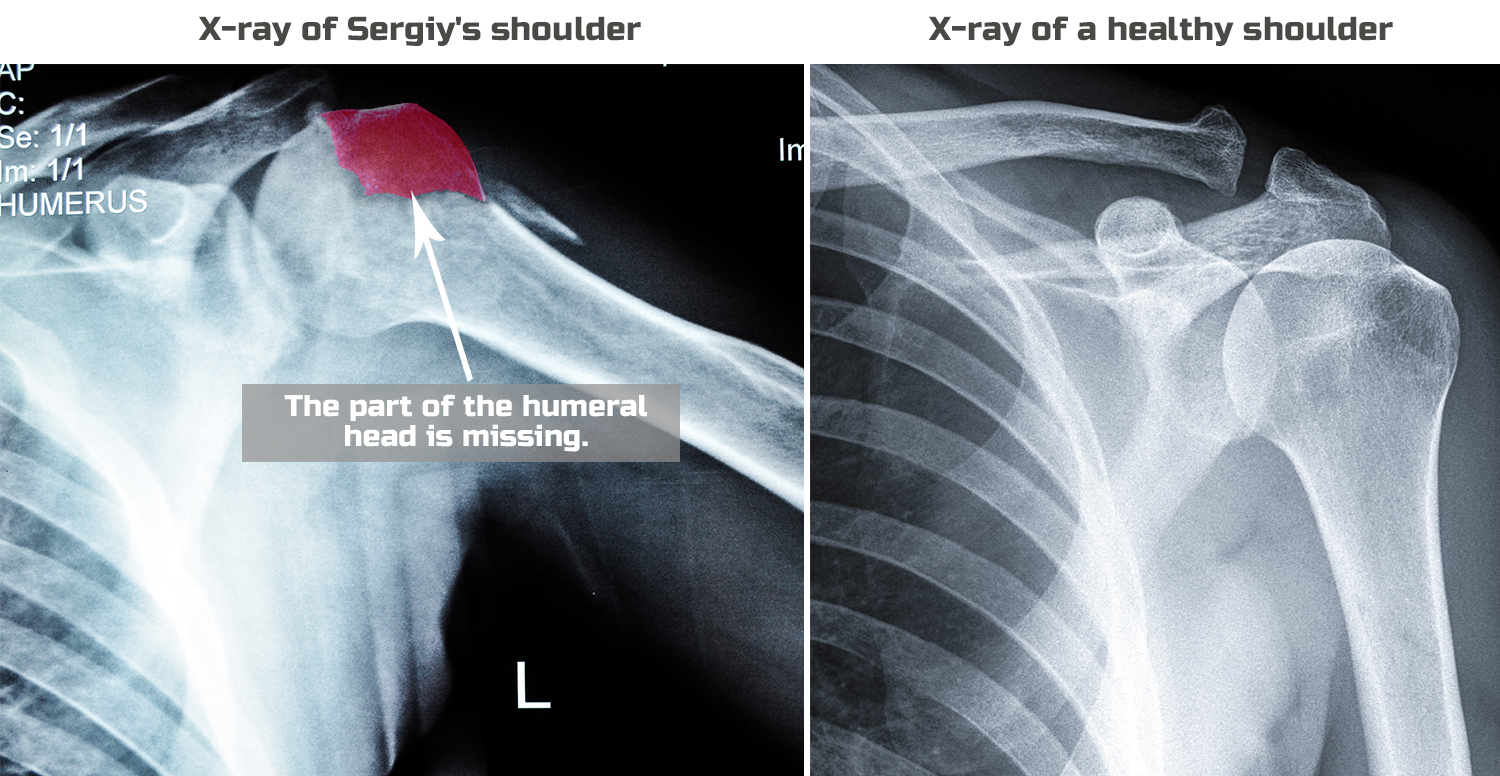 Wound
– consequences of bullet wound of the left shoulder joint;
– defect of the large hump and part of the head of the left shoulder bone;
– avascular necrosis of the head of the left shoulder bone.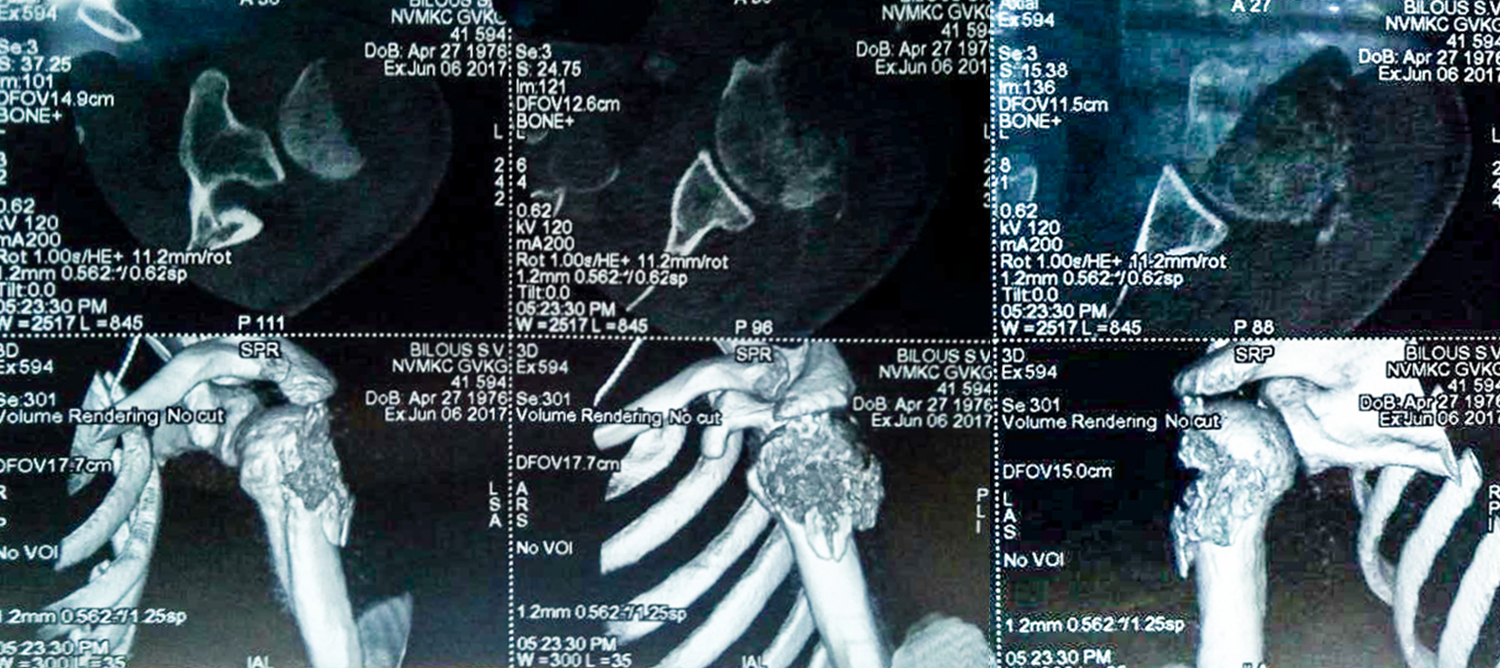 Serhiy is threatened with the loss of function of the joint. In such a situation, usually endoprosthetics are used, but that comes with complications – even full amputation is still possible. But reconstructive-restorative treatment with the use of cellular technology will help to restore the joint, bone defects and maximize the function of the arm.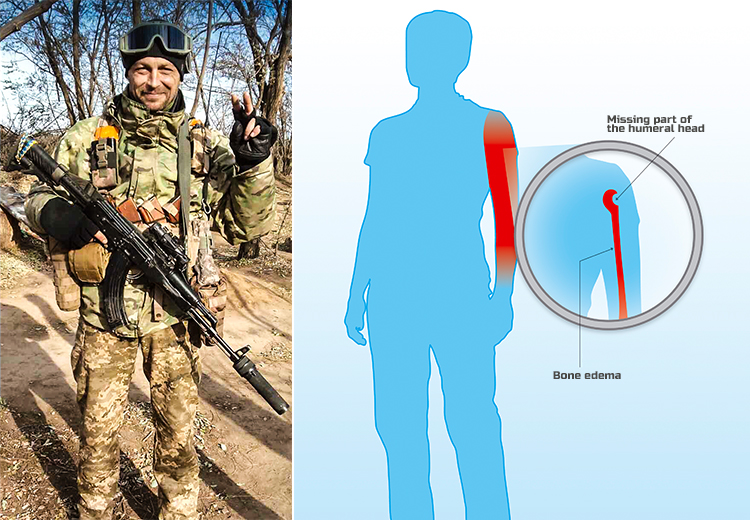 More information about the wounded
Serhiy was an officer in the 95th Brigade. On May 1 2017 near the village of Shirokaya Balka he received a bullet wound of the upper third of the left shoulder with damage to the shoulder joint head. This happened during the firing of small arms from the position of terrorists. From the battlefield, Serhiy was promptly evacuated and taken to Toretskiy Hospital, where they performed primary surgical treatment of his wounds and fixation of the left upper limb with a plaster cast.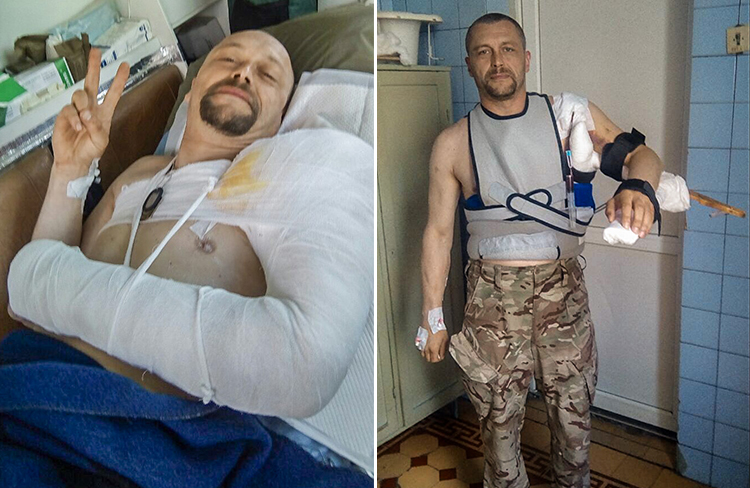 After that, Serhiy was treated in military hospitals in Kharkiv and Kyiv where he underwent several operations. Then Serhiy encountered dangerous complications – there was edema of the bone, there is a risk of rejection of the left shoulder and, as a consequence, complete loss of limb. His left arm does not function, it lacks sensitivity. But Serhiy would like to continue serving in the army, and for this it is extremely important not only to keep his arm, but also to restore its function as much as possible. That is why Serhiy turned to the project Bioengineering Rehabilitation of for Wounded, where doctors proposed a complex but effective method of treating his injuries.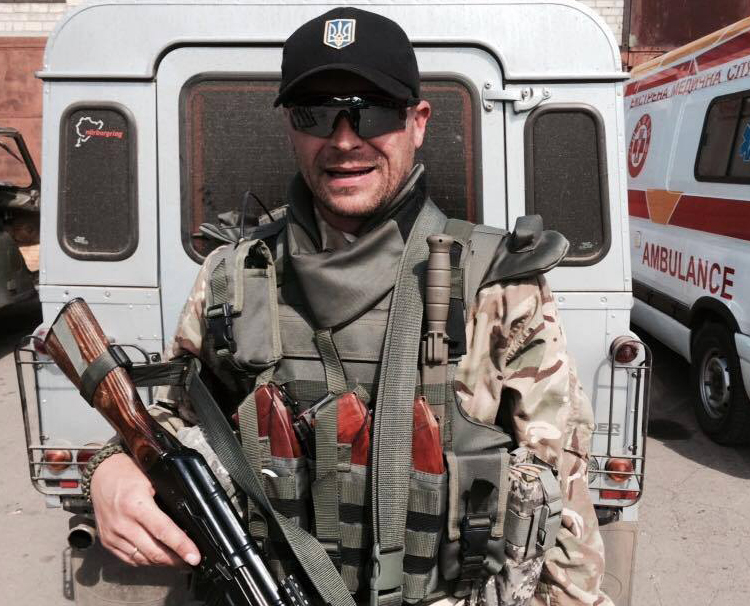 Serhiy lives in Zhytomyr, before the war he was an entrepreneur, Serhiy's was mobilized during the second wave of mobilization in the summer of 2014. Since that time and before being wounded, he fought in defense of his Motherland. He participated in combat operations in many places along the line of demarcation. He has two children: a 4-year-old daughter and a 19-year-old son. Serhiy was alway active in recreation and sports. Since childhood he played volleyball, Serhiy hopes to quickly recover and return to a full life.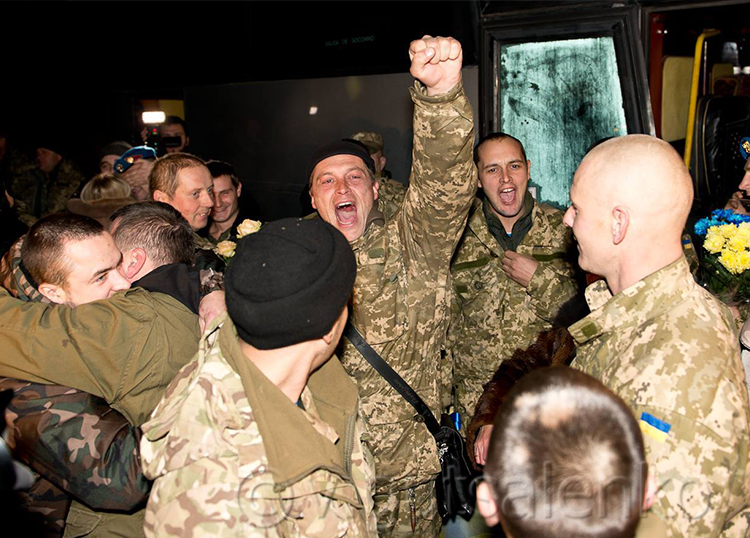 Happiness when returning to rotation
Required treatment
Reconstructive-regenerative treatment of humerus injury with the use of biotechnology.
Detailing the cost of diagnosis and treatment:
Examination during treatment (therapy, orthopedics, bio-technologists) – 11 724 UAH
Sampling of the tibia and red bone marrow (discount 40%) – 15 803 UAH
Endothelial cells, 40 million cells (discount 50%) – 33 600 UAH
Periosteal cells, 40 million (discount 50%) – 33 600 UAH
MSK from bone marrow, 100 million (discount 50%) – 74 025 UAH
Bone block, 5-7 cm, individual fabrication (discount 40%) – 12 000 UAH
Bone chips, 2 types (discount 40%) – 15 200 UAH
Anesthesia (discount 15%) – 9 350 UAH
Reconstructive-regenerative treatment in hospital (discount 40%) – 194 040 UAH
Cost of treatment, including medical center discount of 43%: 399 342 UAH