How Serhiy's treatment is progressing:
Wounded:
Serhiy D, 40, a fighter with the 30th Brigade, wounded near Avdeevka.
Wound:
• Incorrectly healed fractures of the distal thirds of both bones of the right forearm.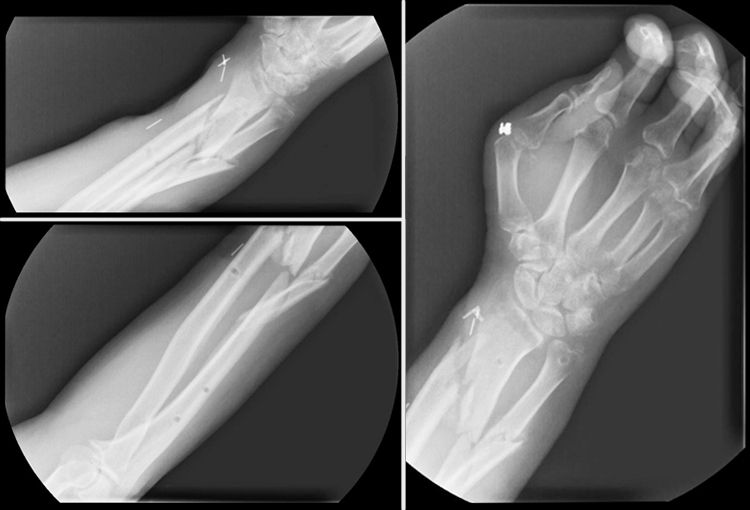 Surgery – osteosynthesis of the forearm bones to help restore the soft tissue and bone, and return full function.
More information about the wounded:
Serhiy, a fighter with the 30th Brigade (now the unit is called the 53rd Brigade) was wounded on July 17, 2015 near the city Avdeevka during the shelling by the separatists using a "Gvozdika" self-propelled howitzer tank. Thanks to body armor the fighter survived but received severe shrapnel wounds to his arms and legs, and lost a lot of blood. The shell exploded 10 meters from Serhiy, and fragments removed skin, tendons and soft tissue from his arm.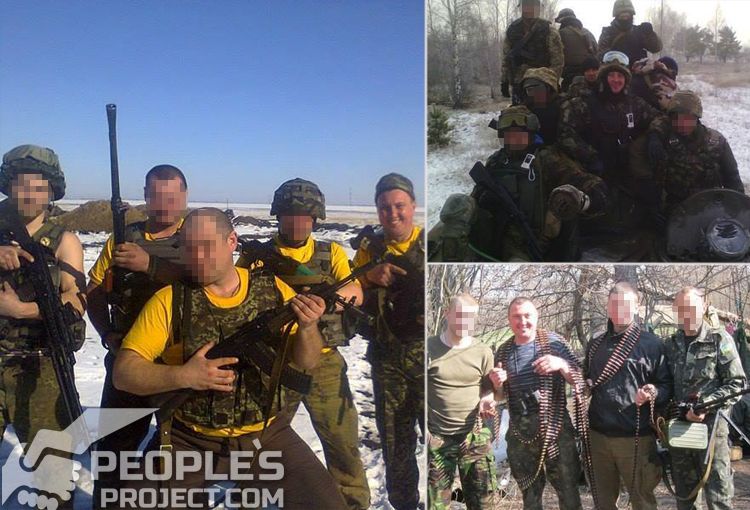 After first aid, the fighter was transported to the Krasnoarmeyskaya military hospital, then – to Dnipropetrovsk, where he underwent a blood transfusion. Later, Serhiy, for the treatment of his bones and and tissue injuries, was transferred to the Shalimov National Institute of Surgery and Transplantation.
As of October 2015, Serhiy had endured five operations, but one of the most important – the treatment of the severe injuries to his forearm remains. Physicians at the Shalimov National Institute turned to the social project Bioengineering Rehabilitation for Wounded and invited iLaya Medical Center doctor Volodymyr Oksymtsya help perform surgery on the bones of his forearm. The costs associated with the orthopedic treatment were taken over by the project.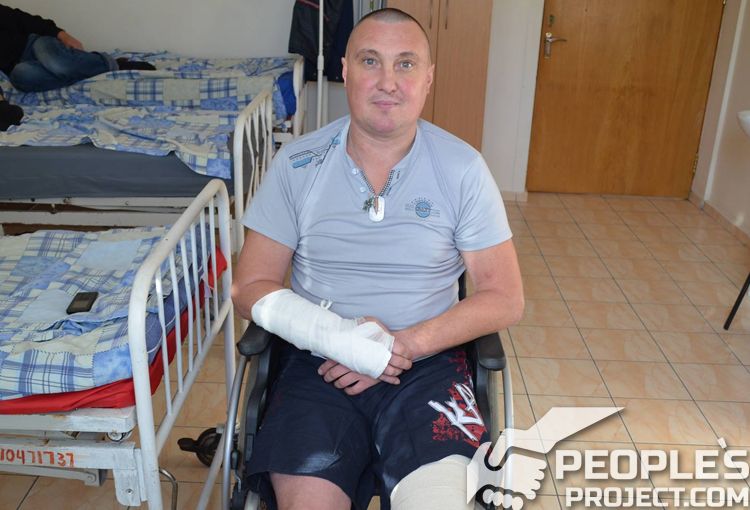 Serhiy a native of Vilshany in the Cherkasy region was mobilized for the ATO in August 2014, along with 12 fellow-residents. Most of that time was spent in the East, performing combat missions in the villages of the Luhansk region.
Before the war, Serhiy worked as a builder and salesman and, with his wife raised two daughters – one who is 10 years old, the other – 17. Serhiy is keen on his home and garden but more so loves football. At one time he even played for the Colossus local team.
Relatives and friends are looking forward to Serhiy's recovery, and hope that his upcoming surguries will be a decisive step in the recovery of the fighter.
Required treatment:
Surgery – osteosynthesis of the forearm bones to help restore the soft tissue and bone, and return full function.
Cost of purchasing surgical pins and surgery: 52 992 UAH
Budget update
In October 2015 major surgery was performed on the forearm. Serhiy's bones completely fused. In April, doctors were able to remove the fixing plates of spliced bones so that nothing prevented the soldier using his hand. We need to cover the cost of the operation for the removal of the plates which was: 18 150 UAH.
Also, to restore functions of wounded leg, doctors will perform arthrodesis of ankle joint. This procedure, with special discount from medical centre, costs 119 018 UAH.
Updated special price for treatment: 190 160 UAH