---
How Sviatoslav's treatment is progressing:
17.07.2015: Svyatoslav's treatment to begin soon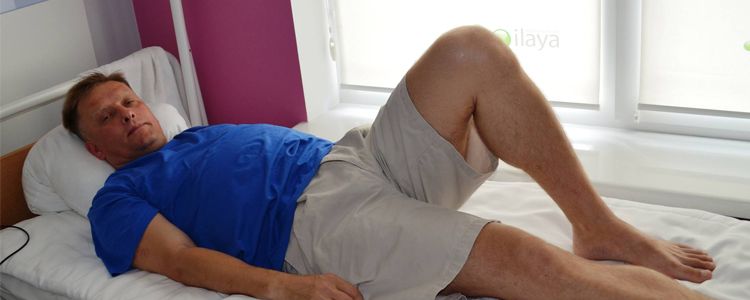 ---
Wounded:
Sviatoslav, 46, a volunteer of Donbas battalion, shot in Ilovaisky.
Wound:
Implications of gunshot wound of left shoulder, a defect of the proximal third of the left humerus of 8 cm. Sviatoslav is missing the part of the bone that forms the shoulder joint.
The progress of his injury in the event of non-use of cellular technology meant six months from the date of his injury conventional medicine could not offer more effective treatments than arthrodesis of his shoulder joint or arthroplasty of his humerus – but such methods in this situation would lead to a significant loss of function to his left hand, causing permanent disability.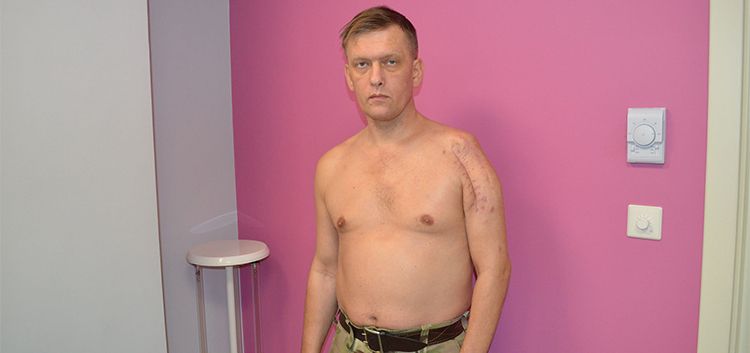 More about the wounded soldier:
Sviatoslav is a volunteer with the Donbas Battalion, received a gunshot wound to the shoulder on August 19 when he, together with fellow fighters stormed Ilovaysk committee building where the separatists had located their headquarters.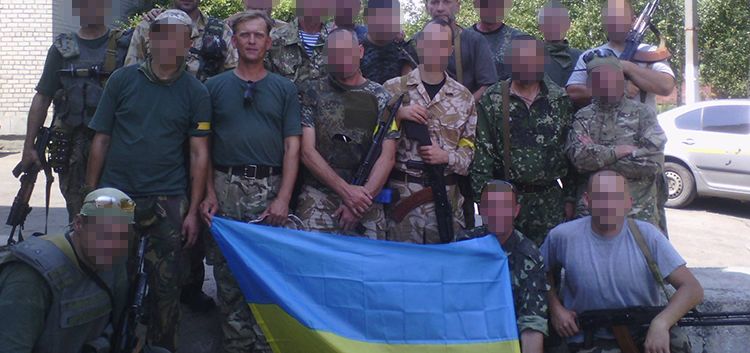 That day, during street fights, the soldiers of Donbas came under strong fire with small arms. Three of his fellow soldiers were killed, and about 10 injured. Sviatoslav lost a lot of blood, and on the battlefield he applied a tourniquet. Then Sviatoslav was sent to a hospital in Dnipropetrovsk.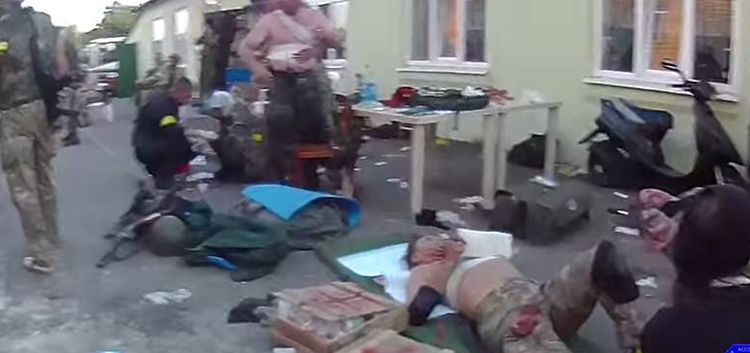 The treatment of comminuted fracture of the humerus lasted about 4 months in several hospitals. Sviatoslav endured 6 operations: first fracture fixation was performed and subsequently spent immersed fixation, but because of complications – osteomyelitis firearm – had to remove gangrenous portion of bone, bone graft and metal.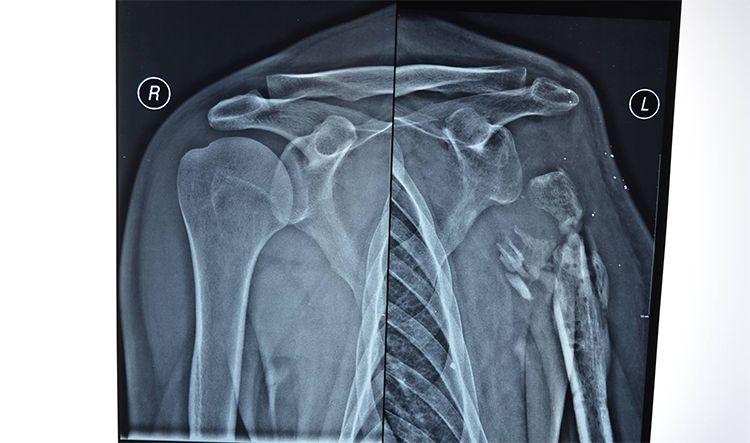 Now Sviatoslav needs treatment of bone defect that is due to the complications reached 8 cm in length. Restoration of such large part of the bone can only be performed by cellular technology that is successfully used by the doctors of ilays medical center.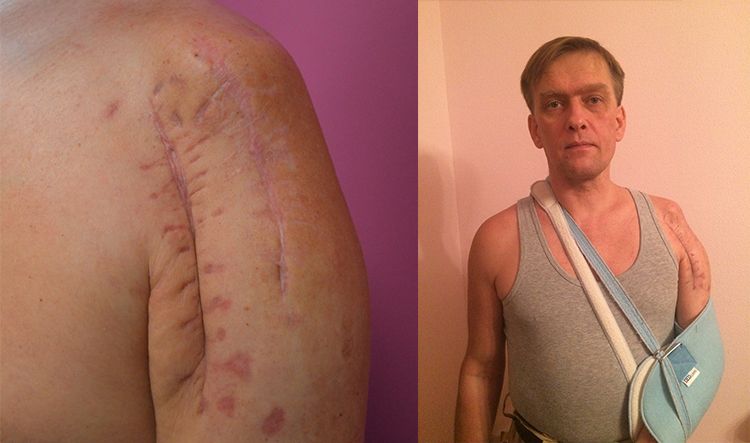 Sviatoslav joined ATO on July 11 last year. During the fighting had to take part in the liberation of many settlements of Donbas, including – City Popasna, Lysychansk and Ilovaysk.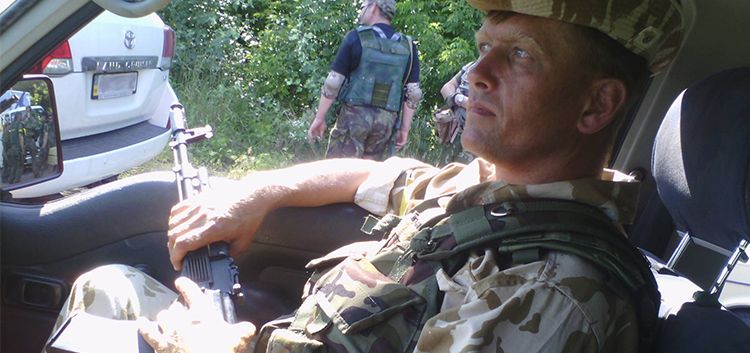 In peacetime, Sviatoslav is a furniture maker and lives in Odesa, where his son Zoreslav awaits him.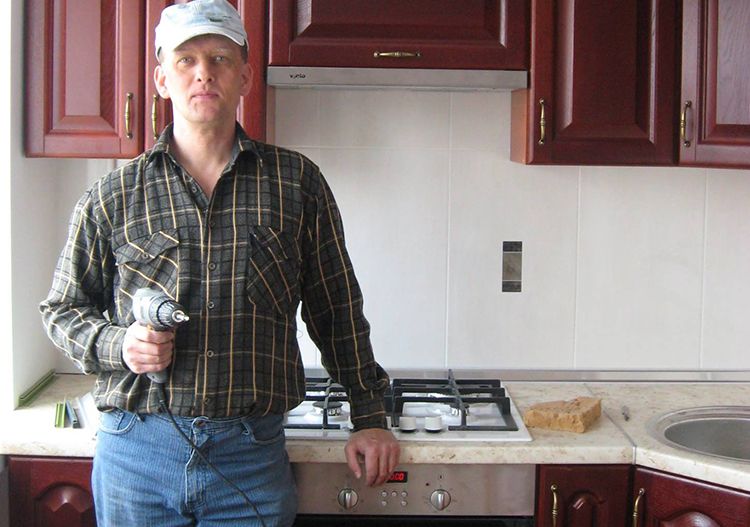 Sviatoslav was never indifferent to events in Ukraine. It should be noted that he is a member of All-Ukrainian Union "Svoboda", and participated in the events on the Maidan during the Revolution of dignity.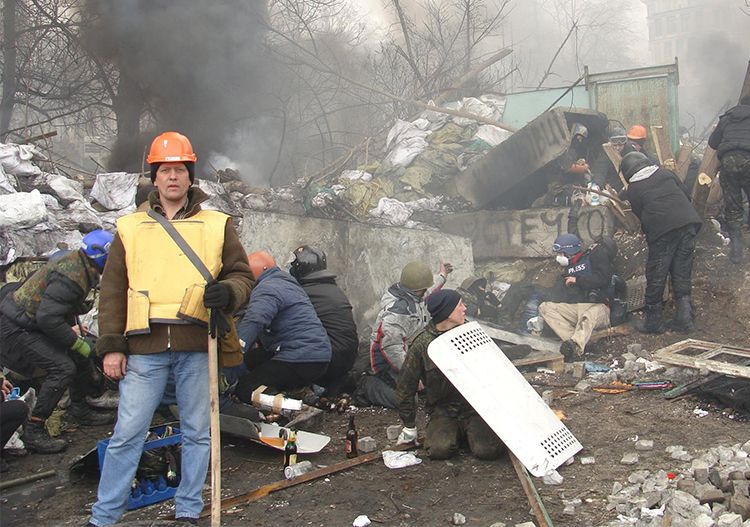 Required treatment:
reconstructive and restorative treatment of shoulder injury using cellular technology that enables maximum possibilities to restore the function of the left hand.
Doctors task: in fact to restore 5 types of tissue: bone, cartilage, tendons, muscles, and start the process of angiogenesis, as required for the treatment of Sviatoslav twice that number of cells than is commonly used in our project – this requires much more time and funds .
Soldiers will undergo three major stages of treatment, each of which will include several surgeries.
The list of manipulations that are part of the treatment:
Stage 1 (the operation of the sampling of material, preparation of materials and a cell surface preparation): 343 549 UAH
– Revision of the wound and the recipient area preparation: 126 340 UAH
– Adaptive bone resection any location: 3844 UAH
– Collection of material and manufacturing cellular material: UAH 294,000
– Sampling fragment of fibula and bone marrow: 11 860 UAH
– Providing surgeries with medications (3rd category of complexity): 21560 UAH
Stage 2 (recovery humerus): 96 386 UAH
– The implantation of cell-tissue material in the form of a block: 34120 UAH
– Osteosynthesis plate proximal shoulder (philos plate): 17000 UAH
– Suspending the shoulder: 10200 UAH
– Providing surgeries with medications (3rd category of complexity): 35066 UAH
Stage 3 (tendon surgery): 68784 UAH
– Biceps tendon transplantation: 14 420 UAH
– Transplantation of muscle tendon chuck: 10000 USD
– Transplantation of big round muscle tendon: 10200 UAH
– Providing surgeries with medications (3rd categories of difficulty): 34 164 UAH
Cost of treatment: 916 931 USD.
Discount Medical Center: 37%
Special Price: 512 774 UAH
Project update:
In February 2016 the doctors had to perform an unscheduled surgery. Between stages of treatment, Svytoslav fell on his injured shoulder resulting in a hematoma. The cost of this operation amounted to 72 305 UAH.
Updated price: 585 079 UAH