Fundraising for Yuriy's treatment suspended
Wounded:
Yuri, 38. A fighter with the 30th Brigade, wounded near Debaltseve.
Wound:
Left leg: tibia with extensive purulent necrotic wound, bone defect (loss).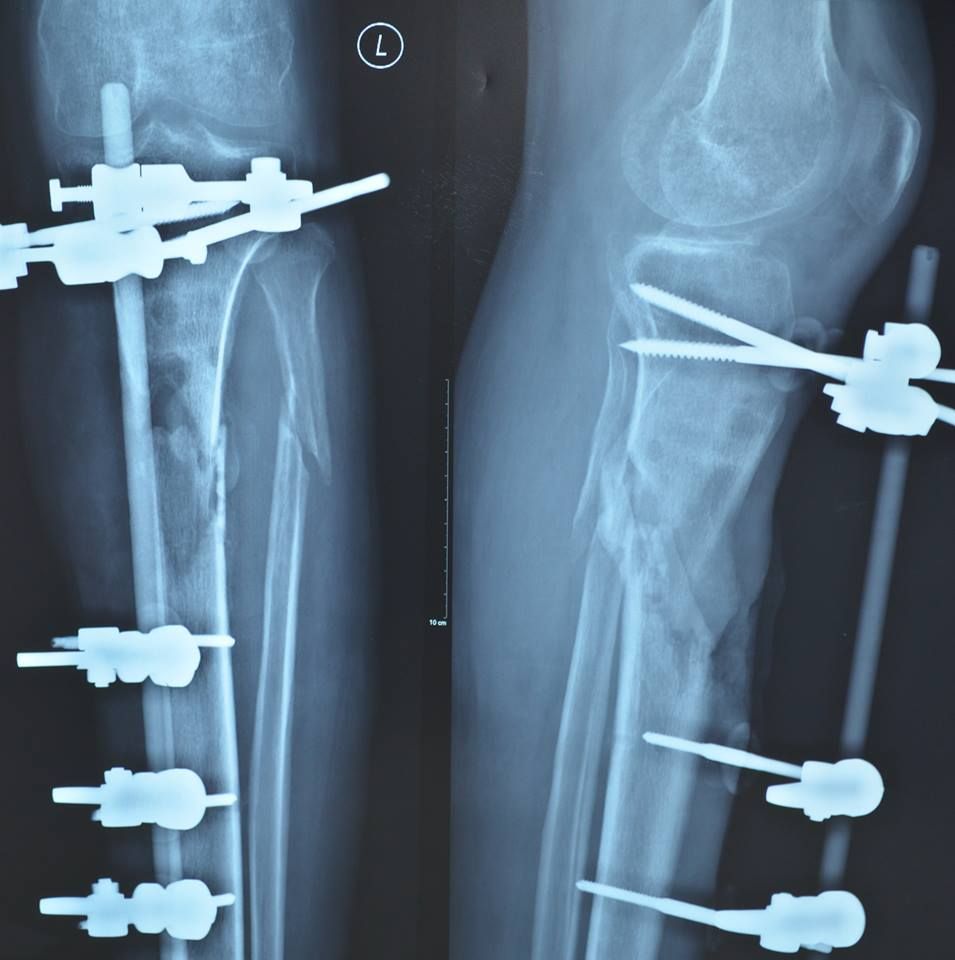 The soldier is suffering from the implications from an explosive shell fracture of the tibia and soft tissue problems. Six months of treatment using traditional medical methods have failed. Pathological processes (osteomyelitis and purulent wound) in place of injury could lead to disability and the loss of function of the foot. Stem cell technology will restore the leg bone and full function.
More information about the wounded:
Yuriy, a fighter with the 30th Brigade, was injured on February 10, 2015 in Kamianka (near Debaltseve). When his crew was assigned to the 128th Brigade and to perform tasks in an abandoned village with the purpose of defending the front line with the separatists were attacking regularly. During one of these attacks Yuriy was injured.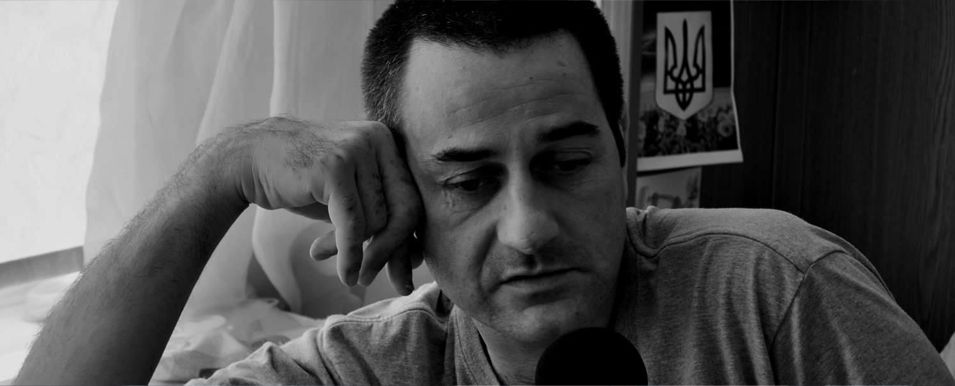 "In the village Pokrovske, we were there for about a month, near Artemivsk. We were the third line of defense. And then we were sent to Kamianka, it is near Debaltseve. There we had to hold the front line, and then it all started"- says the fighter of the difficult situation at Debaltseve.
During transport out of Debaltseve, which was surrounded by separatists, the KAMAZ, which was carrying the wounded, was covered by fire, neaning the men received shrapnel wounds again.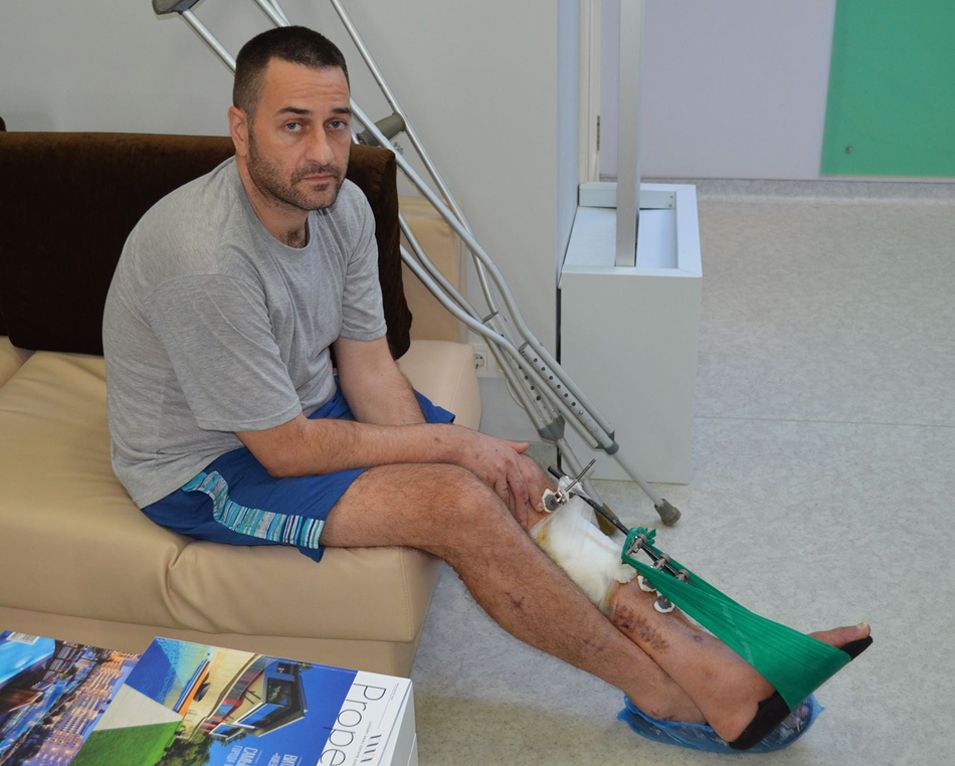 The fighter's bone was treated in Artemivsk, then further fragments were removed in Kharkov, then his treatment continued in hospitals Vinnitsa and Kyiv. Yuriy underwent more than five major operations on his leg wound but it still has not healed and the fracture of the tibia remains.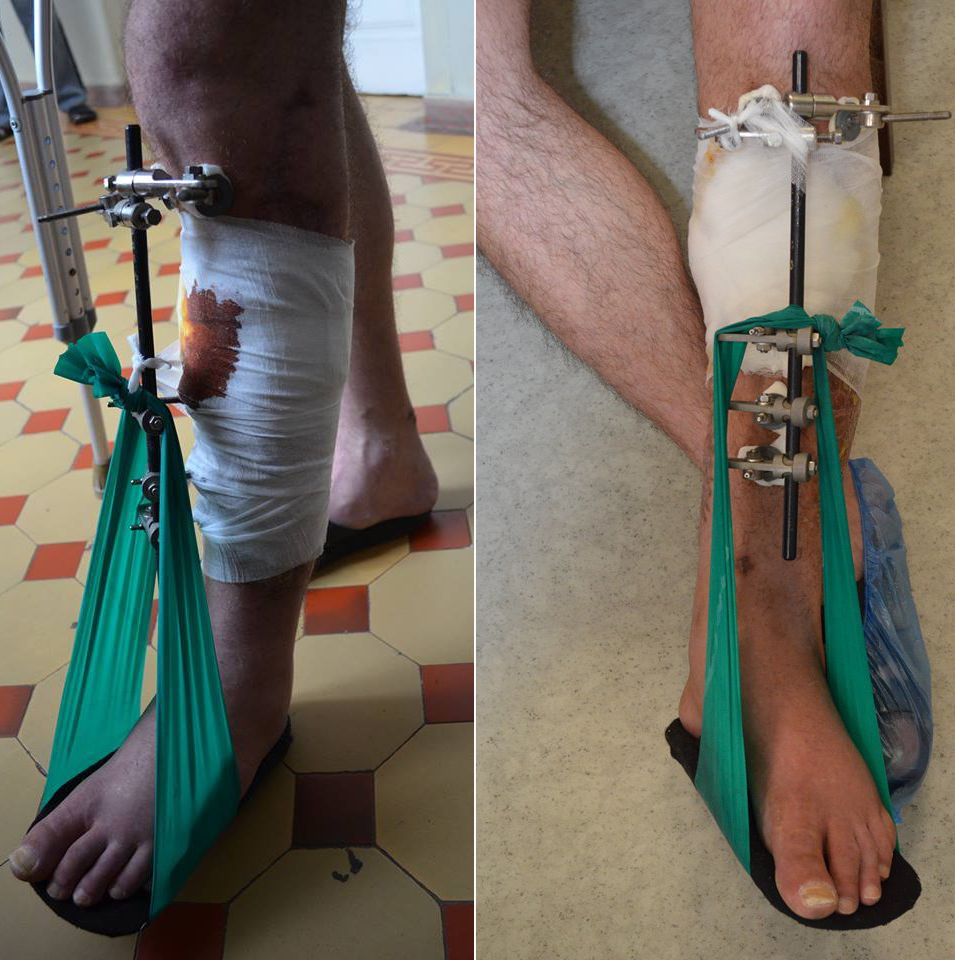 Yuriy spent six months in the war and fighting for his homeland. He was mobilized in August 2014, and on numerous occasions he was lucky to avoid serious injury.
The fighter is a native of Makiivka, in the Donetsk region, but in the early 90's, when residents of Donbass massively lost their jobs and livelihoods, his family moved to the Vinnytsia region and the district of Yampolsky. There is where the hero's family has been waiting for a him for a long time – his wife and two daughters, a 14-year-old and a 6-year-old.
Required treatment:
Reconstructive-restorative treatment of the lower leg injury in two stages, which will help restore function to the foot.
Stage 1
• Diagnostics and examination: 4055 UAH
• Fencing of fibula fragments and bone marrow: 12 000 UAH
• Production of cellular material: 74 000 UAH
• Dismantling of external fixation apparatus: 1500 UAH
• Fistula necrectomy sequestration of tibia: 11 000 UAH
• Flap revision: 10 600 UAH
• Plastic surgery split skin graft: 7100 UAH
• Pinning of tibia bone: 17 700 UAH
• Medical care and hospital stay: 70 600 UAH
Stage 2 
• Osteotomy of the fibula: 6200 UAH
• Formation of the recipient bed: 12 000 UAH
• Introduction of cell-tissue material: 11 000 UAH
• Medical care and hospital stay: 68 590 UAH
Stage 3 
• Dismantling of external fixation apparatus: 1500 UAH
• Immobilization of the limb with plaster cast: 3800 UAH
• Medical care and hospital stay: 12 404 UAH
Cost of treatment: 580 000 UAH.
Discount Medical Center: 40.72%
Special Price: 343 794 UAH.