In an unpredictable and dramatic twist in the Bioengineering Rehabilitation for Wounded project 
the Dmytro's surgery and rehabilitation at the iLaya Medical Center has become impossible. We had expected Dmytro to be transferred from a military hospital immediately upon completion of treatment there to come under iLaya's care. However, doctors at the Shalimov Military Hospital refuse to let Dmytro, without giving any explanation.
Funds for the regeneration of his calcaneus have been collected. That money will be used to treat other project participants – especially Yuriy, as he has had a long wait for rehabilitation. We also continue to raise funds for the treatment of Serhiy and Victor.
---
26.09.2014: We visit Dmytro and Yuriy in hospital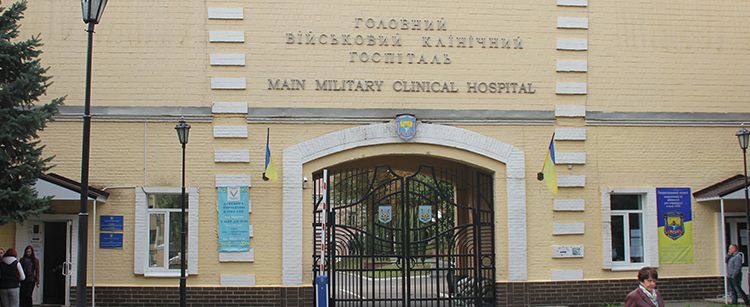 ---
Wounded: Dmytro, 21, injured in the battle for Ilovaisk.
Wound: injury to the heel bone, there is a high probability of disability.
Required treatment: reconstructive surgery to restore the integrity and weight bearing capacity of right calcaneus after combat injuries.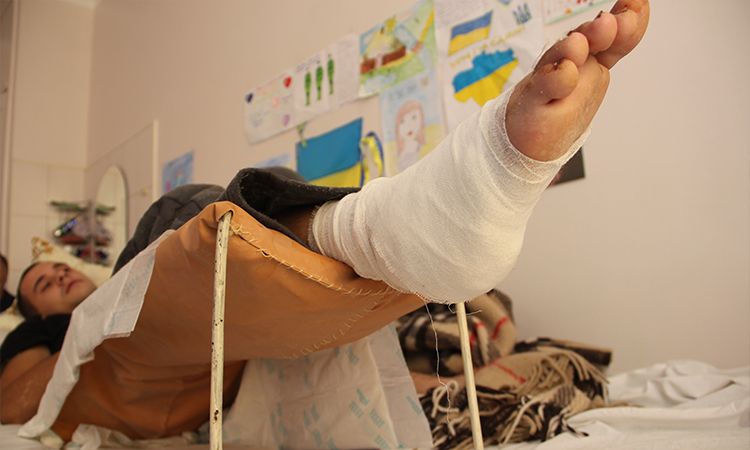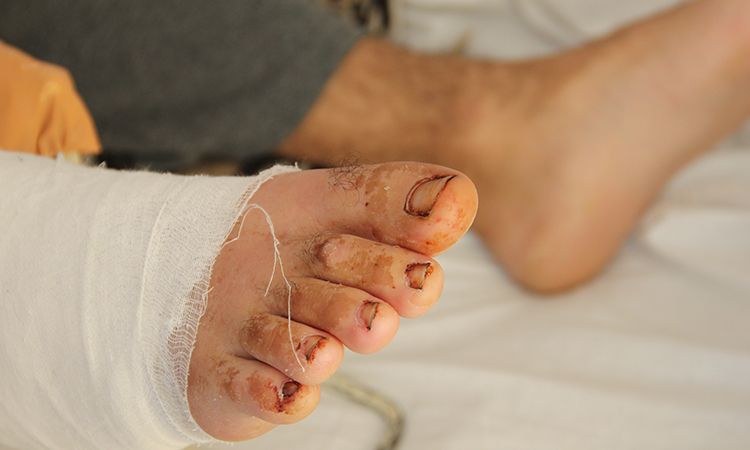 More information about the wounded:
Dmytro was injured during the notorious attack where Ukrainian soldiers where encircled near Ilovaisk. Immediately after the attack he did not receive proper medical assistance and with other wounded fighters was left all night on the battlefield.
In the morning the wounded soldiers independently chose to leave the area. After a while they picked up a passenger bus to the nearest hospital. After basic treatment he was sent to Kyiv as, because the injury and loss of part of the heel bone proved sufficiently complex.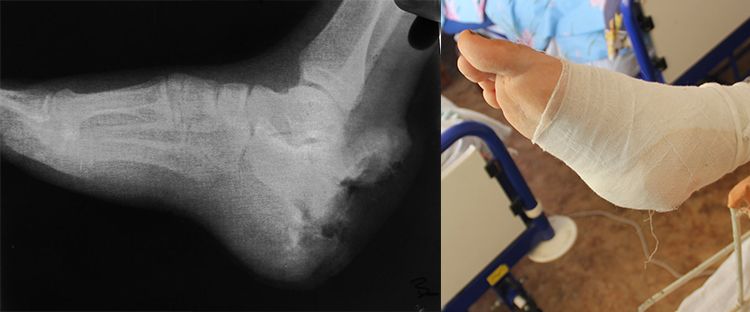 The severity of his injury threatens Dmytro with disability and an inability place weight on on his right foot. In addition, there is a very high likelihood of amputation. But using stem cell technology iLaya Medical Center ilaya will almost completely restore the calcaneus, save the limb and restore Dmytro's ability to walk.
Dmytro is a keen sportsman . The war took him from the peaceful village of Volyn Krechiv (Ivanychi district) almost immediately after he returned from service in the army. At home waiting for him is his parents and brother.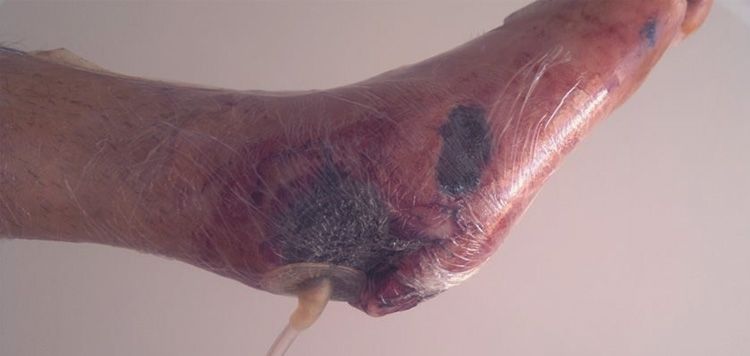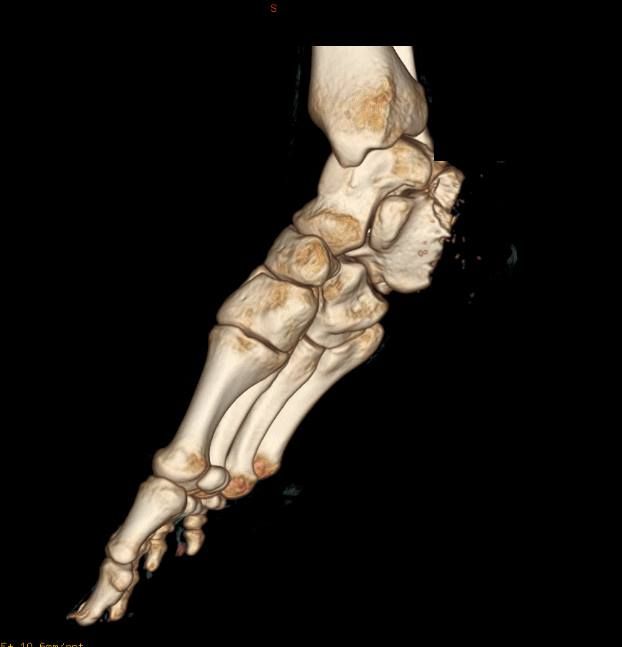 ---
List of services included in the treatment:
Diagnosis and examination — 3 500 UAH
Collection of cellular material and production and preparation of cellular material carrier — 90 500 UAH
Treatment of calcaneus loss — 20 000 UAH
Restoration of soft tissue defects — 27 000 UAH
Drug and postoperative support — 15 000 UAH
Special Pric for treatment (complex examinations, surgery, and postoperative support, medical support) from Medical Center:: 156 000 UAH