Description
Why is it important?
Ihor Popudin, born in 1991, Pervomaysk, Mykolaiv. He was mobilized on March 10,2014 as part of compulsory military service.
On June 27, Ihor, a paratrooper in the 79th Airborne Brigade, was wounded near Karachun Mountain in Sloviansk. Ihor received an explosive eye injury. The diagnosis of the Hirshman Clinic in Kharkіv: penetrating wound of the cornea, iris prolapse, traumatic cataract of the right eye, sclera penetrating wound with deposition of the vitreous of the left eye.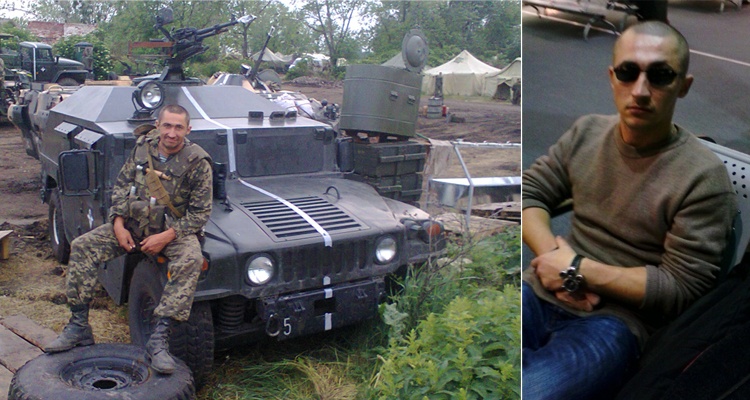 Ihor was treated in hospitals in Kyiv, Odesa and Mykolaiv. An operation performed at the Filatov clinic on July 30 removed shell shatters, a fractioned eye lens and other debris.
Where does the money go?
To restore sight to his right eye a triple surgery needs to be performed: keratoplasty, vitrectomy and iris plastics. Along with that the fighter has glaucoma which he treats himself, using four to eight types of eye drops.
Ihor came under the advice of Professor Shaflik in Poland and Professor Kroytser in Munich. According to the Kyiv "Center of Eye Microsurgery" the keratoplasty is recommended to be performed in a сliniс in Linz, Austria.
---
The cost of surgery in Linz, Austria – 14,904.92 EUR
* – This amount can change depending on the official exchange rate of the Euro
The account for treatment in Linz, Austria, can be found .
---
Iris transplant surgery: How it is performed:

Our defender desperately needs support, because any delay can lead to eye sight loss. Ihor, having showed himself to be a true patriot, participated in the battle to maintain the unity and integrity of Ukraine. Now it's our turn to help this hero in his struggle to return to a normal life.

Medical assessment of VP Filatov Eye Diseases Institute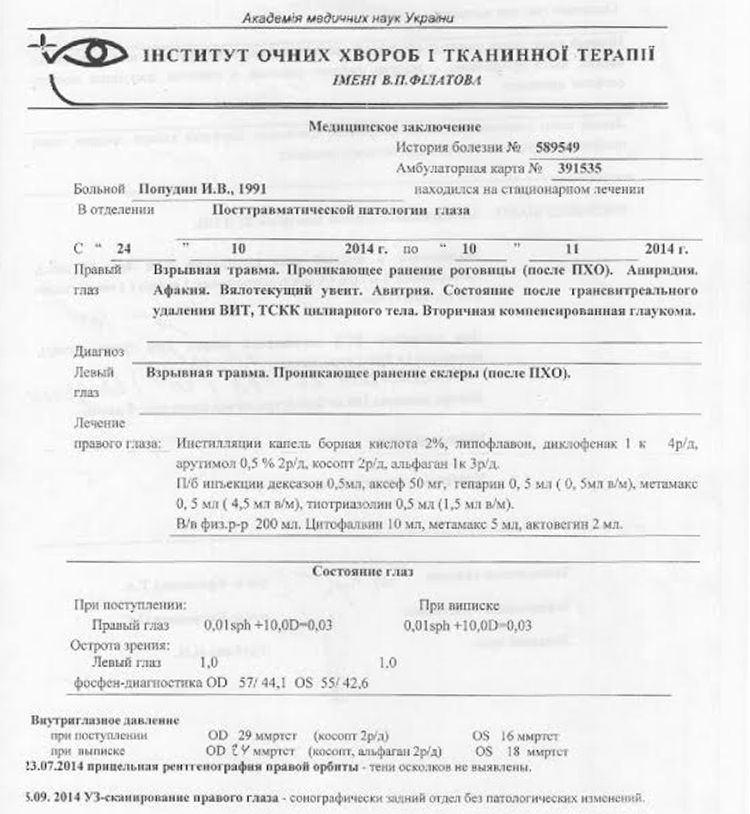 Disability reference in ATO zone can be found .
Diagnosis and medical history of disease from a general hospital can be found .
24

March

2015

The project budget increased by 50 027 UAH due to the rise of the euro on the interbank currency exchange