Description
Why is the project important?
Military hospitals urgently need portable reanimation equipment in accordance with US army standards. Part of the equipment will be delivered directly from the manufacturers that provide the American military with portable medical ventilation apparatuses.
The project is expected to cover the needs of TWO hospitals – the 59th Mobile Military Hospital of the Defense Ministry of Ukraine and the ministry's A1615 Mobile Military Hospital in the town of Cherkasy.
The project is organized in collaboration with
Narodnyi Tyl Volunteer association. .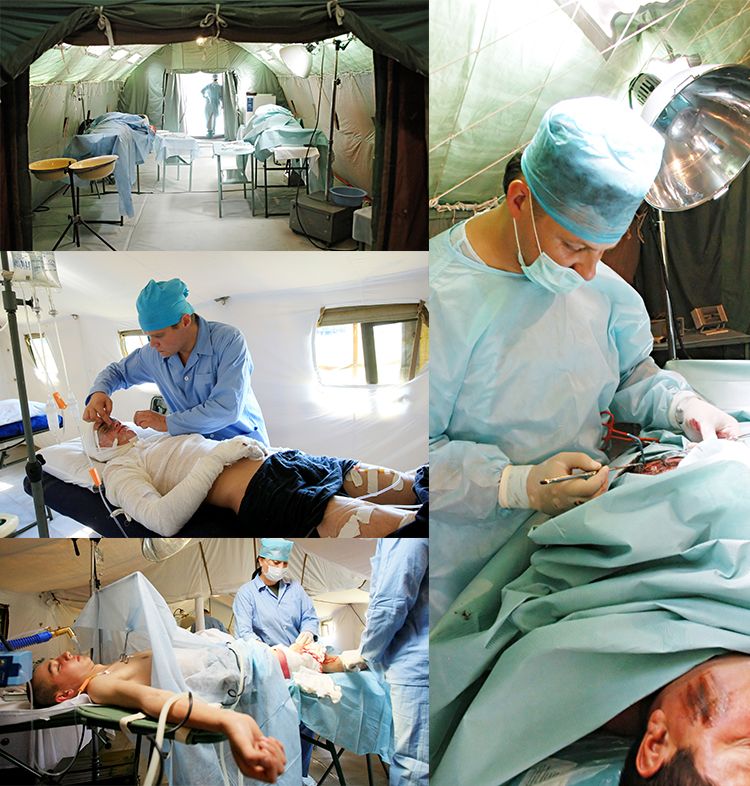 What's the money raised for?
Equipment for field hospitals

Portable medical ventilation apparatus Model Eagle 2 PORTABLE VENTILATOR, IMPACT, USA
133 344 UAH
Patient's condition monitor JM-300R Jutas, Ukraine
33 705 UAH

Steam sterilizer GP 80, Ukraine
6 400 UAH

Recirculating irradiator/ portable edition Viola, Poltava, Ukraine
9 375 UAH

Oxygen concentrator New life 10L with block of emergency power Air Sep, USA
51 600 UAH

Syringe pump SN-50C66, Heaco LTD
10 710 UAH

Patient's monitor PRIZM3 ENST
36 257 UAH

Bactericidal irradiator-recirculator 5-30
6 700 UAH

Medical stretcher Biomed A16
13 600 UAH

820 UAH

Film Medical X-Ray Blue 30x40, 100
5 550 UAH
Rehabilitation of Injured with Impaired Movement

X-Ray film PFH-T 70mmХ30,5m
1 590 UAH
For other projects

350 000 UAH
Internal transfer

Rehabilitation of Injured with Impaired Movement
15 432 UAH
Internal transfer
Totally:
675 083.00 UAH