Description
Why it is important
There is no person that would not get affected by war. Even if a retired serviceman comes back apparently unhurt, – participation in combat actions, cruelty of war and the variety of experiences a human being experiences while encountering violence, affect a person from within. Psychological difficulties some veterans experience after the war, are defined as post traumatic stress disorder (PTSD). According to data of various studies, almost one third of all veterans experience the consequences of their psychological trauma at physiological level, as well as face lots of difficulties in their attempts to come back to peaceful lifestyle. For some of veterans, this traumatic experience proves extremely hazardous. It is good when a person has family, friends and other sympathetic people ready to overcome the impact of damaging experience. But what if a veteran is alone and there is no one who can give him or her a hand, nearby?
It is the case we can prove useful and give the helping hand.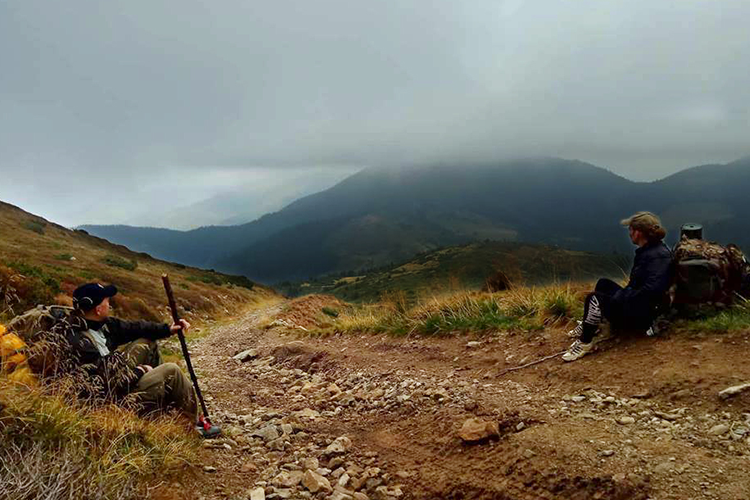 The People's Project volunteer center, in cooperation with the Mobile Volunteer Group public initiative, has launched a new charitable project. Its goal is to provide the war veterans with possibilities for psychological rehabilitation and recuperation. Restoration of fighters seeking psychological assistance has been implemented in a form of two-weeks mountaineering tours. Below, you can read the impressions of a former participant.
– I took part in a trekking tour in 2018. This wasn't my first mountaineering experience: as a child, I used to climb the mountains, still this last one was quite different in impressions. Physically, I am totally fit, – I wasn't even injured at war. But due to constant stress I felt exhausted: I had heavy insomnia and was close to professional burnout. So I agreed to an offer to join this rehabilitation tour. Mountain by mountain, I re-acquired my attention and concentration, and, in spite of rather tiring physical activity, got much stronger. Practically all my vitals got a reboot. I came back home revitalized and ready to serve my homeland again.
Kostyantyn, veteran
Experienced psychologists and coaches accompany veterans during the tours, so apart from physical strengthening and positive emotional impact, participants also get overall professional assistance. During the tour, the participants re-learn to work as a team, to distribute responsibilities, revaluate basic senses and differentiate the slightest tints of emotion. All this will help to overcome the consequences of psychological trauma and forget negative experience they had as well as to acquire new fresh outlook, re-integrate into the society and get back to normal life with lesser troubles.
A psychologist's opinion on rehabilitation tours (video in Ukrainian)
Where the money will go to
All we need is a modest set of basic touristic equipment, the list of which you can see below. Organizational part lies on the Mobile Volunteer Group public initiative, while we, People's Project, have taken on the obligation to provide material supplies. The sum we are going to raise, is comparatively small. On the collected amount we are going to buy basic equipment necessary to live in fields conditions with due comfort.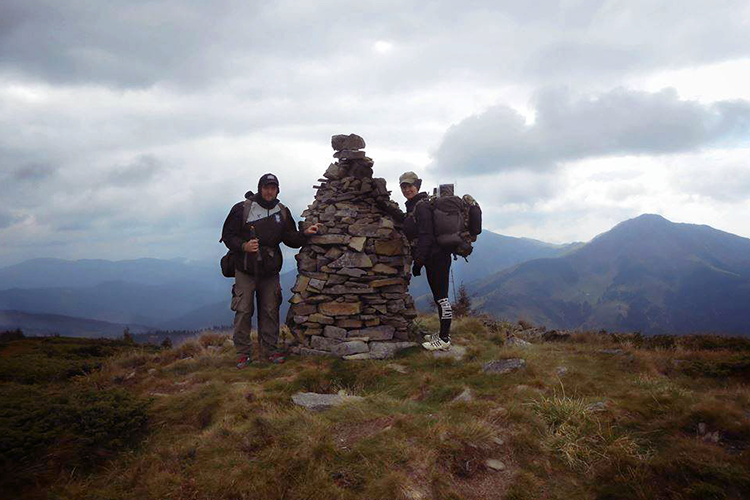 Dear friends, we have to ask you for your assistance once again. It is not a caprice or just entertaining trips for adults of both sexes. This is a proper way to give a hand to people who often find themselves on the edge and need our help. In leading countries, rehabilitation of veterans is the matter of highest priority that requires and gets generous sponsoring and closest care. In our case, we are trying to solve the problem by means of accumulating people's contributions and spending these on satisfying veterans' needs. You may take this initiative as a handy way to say thank you to our military who stood up to defend us against the enemy attacks. Dear friends, please join in, and perhaps we will save someone from irreparable loss. For this, everyone's participation is essential.
27

June

2019

Project budget reduced by UAH 35 978. Thanks to the substantial discount provided by Terra Incognita, we were able to procure most of the necessary equipment and save significant amount.

06

June

2019

Project budget reduced by UAH 5 319. Thanks to the discount provided by our friends from Rozetka, we were able to save this amount for future purchases.

16 803 UAH

4 100 UAH
Backpack Terra Incognita MOUNTAIN 80
9 290 UAH

Backpack Terra Incognita DISCOVER 100
12 888 UAH

Backpack Terra Incognita DISCOVER 85
12 197 UAH

Sleeping bag Terra Incognita SIESTA 100 Long
13 695 UAH

Sleep Mat Terra Incognita
4 060 UAH

2 430 UAH

Tracking sticks Fjord Nansen Grave
13 380 UAH

23 135 UAH
Totally:
111 978.00 UAH