How Oleksandr's treatment is progressing:
13.07.2016: Damaged ligaments in knee of Oleksandr restored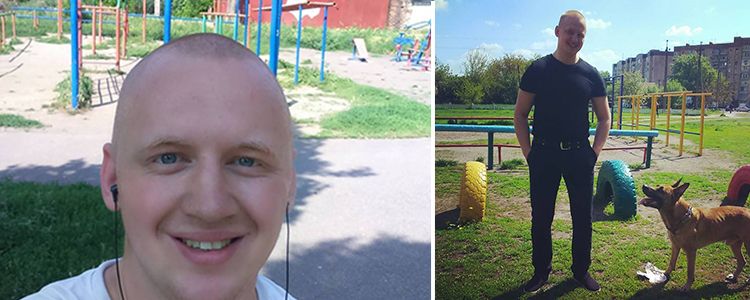 ---
22.01.2016: Oleksandr undergoes main surgery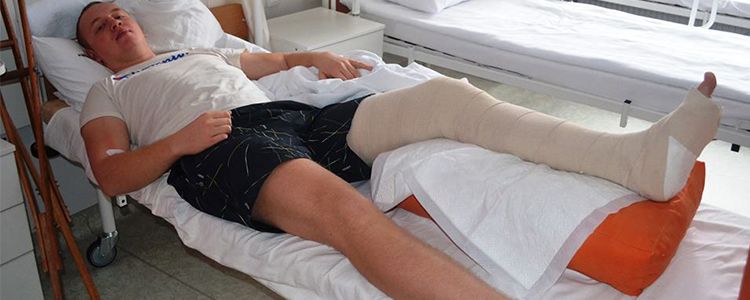 ---
Wounded:
Oleksandr K, 21, National Guard soldier, injured at Slovianoserbsk (Luhansk region).
Wound:
Torn anterior and posterior cruciate ligaments of the the knee joint.
The damaged ligaments leave the soldier suffering from pain and swelling. The leg after a long period carrying weight becomes non-functional and the fighter has to rely on crutches for mobility. If not dealt with, the problem will lead to osteoarthritis in the knee joint.
More information about the wounded:
Oleksandr, a national guard soldier, served in the Luhansk region, along with our other wounded soldier – Roman. They performed combat missions from the famous 32nd post near Slovianoserbsk. On October 14, 2014 this checkpoint came under enemy fire, and Oleksander while jumping from a BTR injured his knee –  he felt a crunch and strong pain.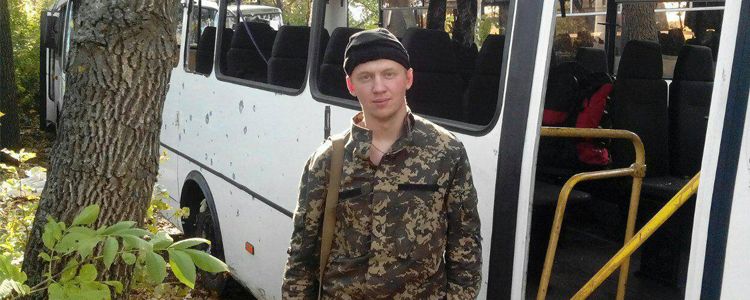 The soldier received no treatment, and he continued to serve for a long time with a bandage on his knee. Even after demobilization he was offered no treatment while the state of his knee continued to worsen. It was his comrade Roman who advised to seek assistance from the social project Bioengineering Rehabilitation for Wounded.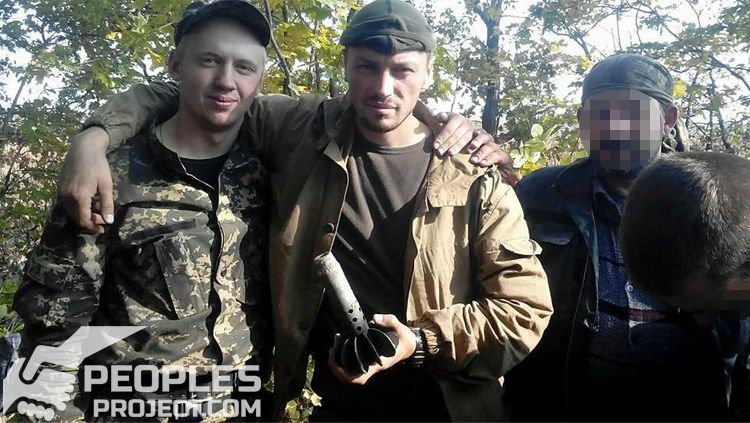 Oleksandr was born in Krivoy Rog. Before the war he studied and was a keen sportsman – he is a candidate for master of sports in boxing. Shortly before events unfolded in the East, Oleksandr began serving in the army, and his participation in the ATO began with the military unit №3004, located in Donetsk. The unit was captured by seperatist forces, and Oleksandr was in captivity. After his release he returned to Donbas as part of the National Guard.
Required treatment:
• Examination and consultation with specialists (orthopedics, biotechnologists)– 2 380 UAH
• Total cost of reconstructive and restorative treatment (discount 40%) – 66 720 UAH.
Cost of treatment including medical center discount of 39%: 69 100 UAH