How Oleksandr's treatment is progressing:
Wounded:
Oleksandr 32, soldier with the 79th Brigade wounded near Izvaryne (Luhansk Oblast).
Wound:
Right leg: Nonunion fracture with displacement of the talus, nonunion fracture of the calcaneus, offset with bone and tissue defects.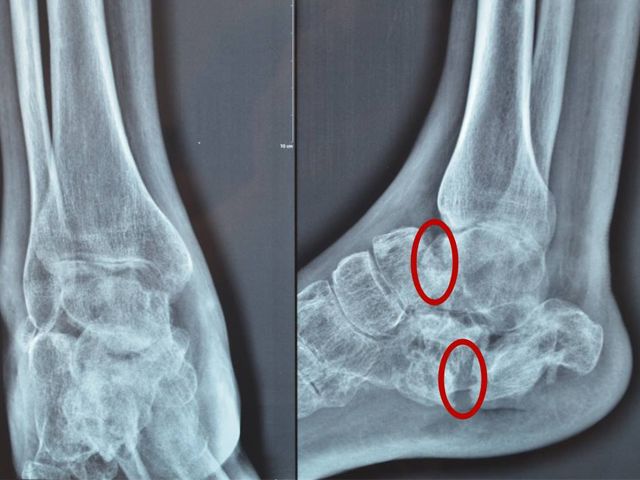 The soldier cannot walk on his foot because of the fractures and displacement of bones. Previously he underwent six operations, but the foot still remains non-functional, as traditional medicine is not effective in treating these injuries. Further delay threatens permanent disability. To return leg function, requires complex treatment of the foot by means of biotechnology.
More information about the wounded:
Oleksandr, a fighter with the 79th Brigade (from Mykolaiv). He was wounded June 26, 2014 near the border with the Russia Federation near the border crossing points of Izvaryne and Dovzhanskiy. It was when Oleksandr was performing an important task – to bring his counterparts out from under constant attack from Russia. On the road the convoy of soldiers was fired open several times and the APC, which was carrying Oleksandr, was hit by a shell. The soldier received an open head injury and broken leg, his colleagues were also seriously wounded. He says that just a few days before this event, volunteers had provided them with quality helmets, and if it were not for this helmet, Oleksandr may not have survived.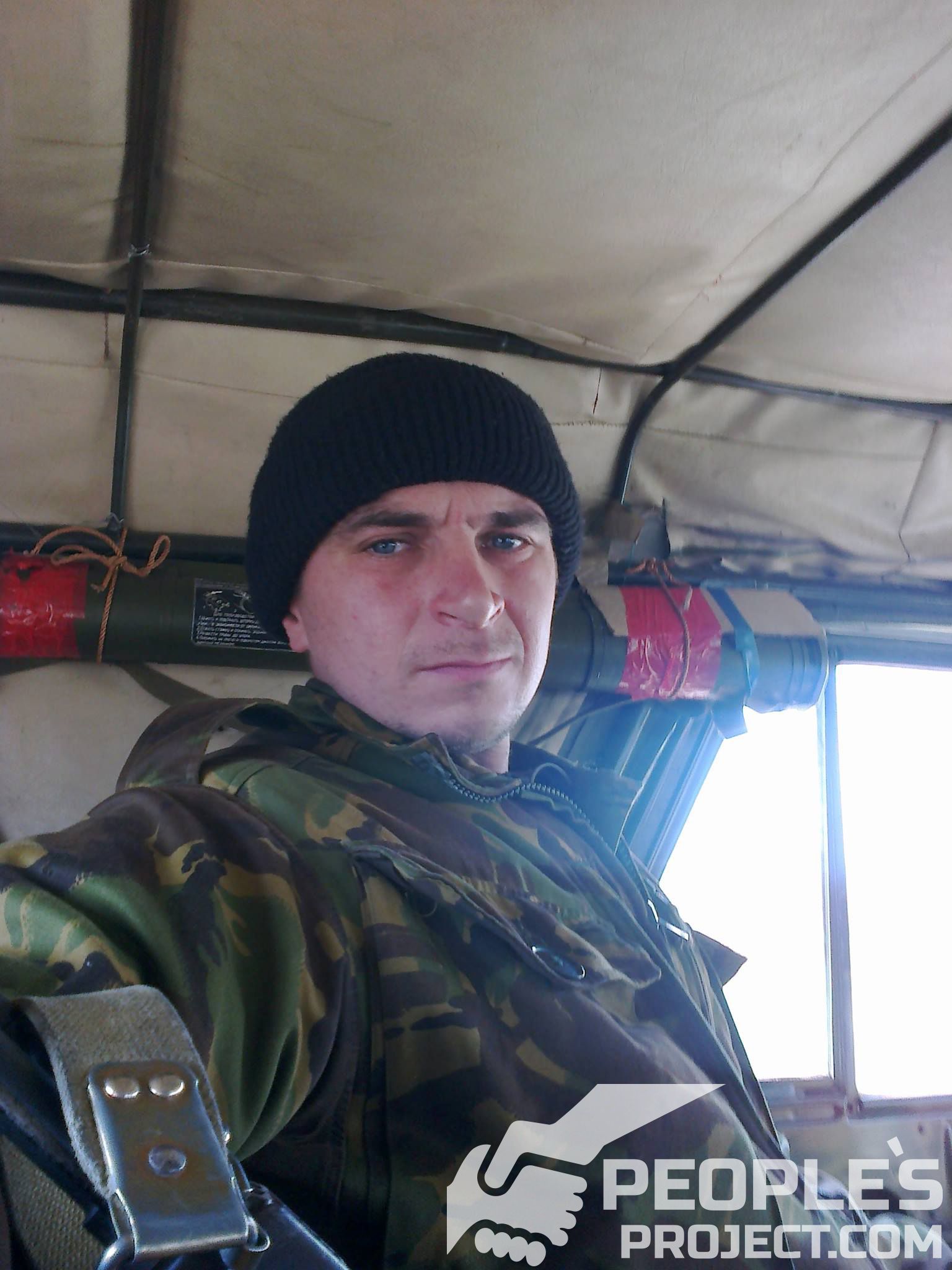 After first aid, the fighter was transported to Dnipropetrovsk, where he was treated for the head injury and had a plate mounted to his skull. Then Oleksandr was treated in hospitals in Odesa and Mykolaiv, where he endured six operations, but traditional medical treatments have not helped to restore the bones of his foot, and the hero still relies on crutches to walk.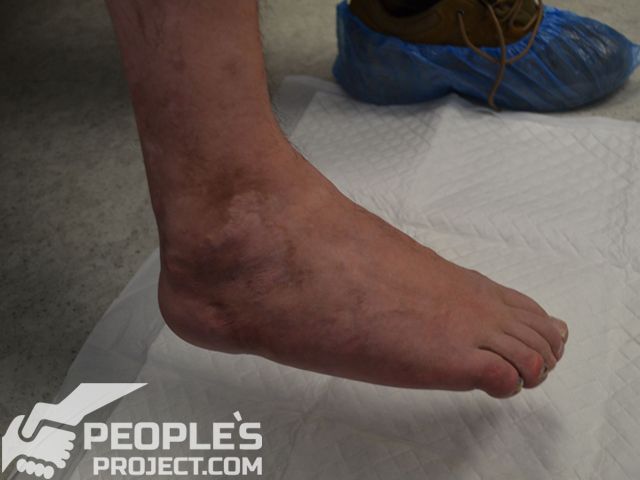 Oleksandr – is military personnel, serving as an ensign. He served in his Mykolaiv home for 16 years. In defense of Ukraine's territory of his unit was mobilized on March 3, 2014 as the first soldiers guarding the border with Crimea at Chongar before moving to the east. During the ATO operation he served in the battles for Saur-Mogila, Dyakov and other hotspots.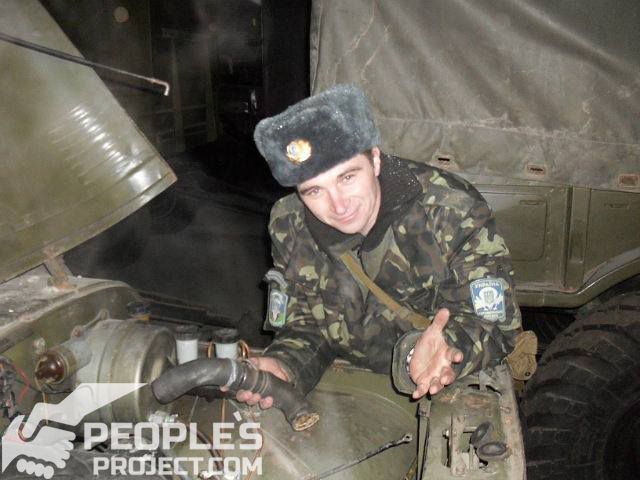 At the fighter's home his family, parents and sister, wait. His brother, like Oleksandr, is also military personnel currently serving in the legendary 79th Brigade!
Required treatment:
Reconstructive-restorative treatment of foot in two stages to help restore functional operation of the foot and full function.
Itemized costs for diagnosis and treatment:
• Examination and consulting specialists (orthopedics, bio-specialists) 11 215 UAH
• Fencing of fibula fragments and bone marrow (discount 40%) 15 120 UAH
• Preparation of cell-tissue material in the bio-laboratory (30% discount) 64 000 UAH
• Surgical treatment of defects of the talus and calcaneal bone (discount 40%) 271 396 UAH
Budget update
In March 2016 Olesandr completed treatment, bones fused, doctors removed the locking device. Now there is an active process of functional recovery of the healed limb. The main operation, which was conducted in November 2015, had to make use of significantly more cells than planned – mononuclear cells for clean beds and stem cells to improve vascularization (germination cells) cell-tissue transplant. In addition, while rehabilitating the leg, problems with foot position that couldn't be predicted was discovered. Now there is a need in an additional stage of treatment to deal with this problem and put the foot in correct position. The additional costs amounted to 185 562 hryvnias.
Updated special price of treatment: 547 293 UAH