A wounded soldier from the 93rd Brigade, for whom doctors in public hospitals predicted amputation of both legs, is out of a wheelchair and moving with crutches.
On January 14, 2016, following a control X-ray the external fixation apparatus on Vitaliy's right leg was dismantled. The bone is successfully restored, and the fighter can gradually place weight on the leg and actively develop it through exercise.
We wish Vitaliy a speedy recovery!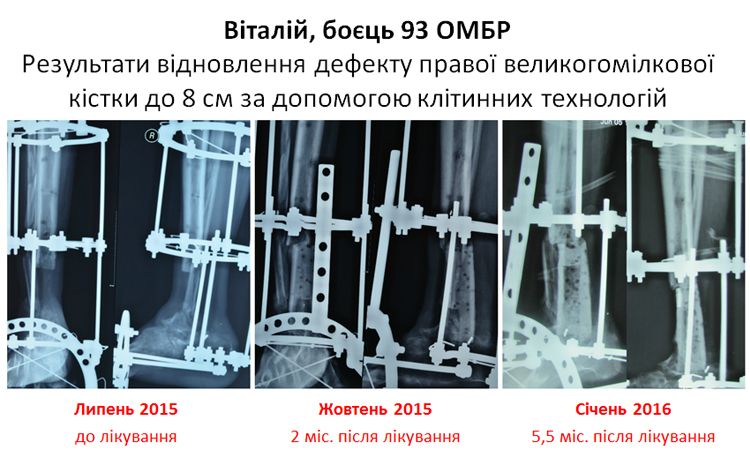 ---
Vitaliy, a fighter with the legendary fighter 93rd Brigade, joined it along with fellow volunteer from the "Donbas" Battalion. He was admitted for treatment within the social project Bioengineering Rehabilitation for Wounded in spring 2015 suffering the severe consequences of shrapnel injuries to both legs and the right foot. The soldiers was threatened with disability and limb shortening of 10 cm, and dysfunction of the feet, leading to a shift of the center of gravity of the body and as a result – disease of the spine. It should be noted that many doctors even insisted on immediate amputation of the right leg because of the severity of injuries and complications.
In May and June 2015, doctors at ilaya Medical Center performed several plastic surgeries on the soldier to address soft tissue defects in both legs and preparing his bone defect for the use of cellular technology. After proper preparation, July 30, 2015 to Vitaly's right shin the main operation was performed – replacement of the 8 cm defect of the tibia bone with a block of osteoplastic material infused with autologous stem cells, before the soldier was allowed to go home to recover.
Within two months after the primary surgery on his right leg, formation of new bone and bone block merging, was observed between the autologous stem cells and the recipient bone. On November 21, he underwent an operation on the other leg – replacement of the defect of the middle third of the left tibia using blocks and 3D-gel chips of osteoplastic material and autologous stem cells.
More details about the circumstances of Vitaliy's wounding and his treatment history can be found at this link.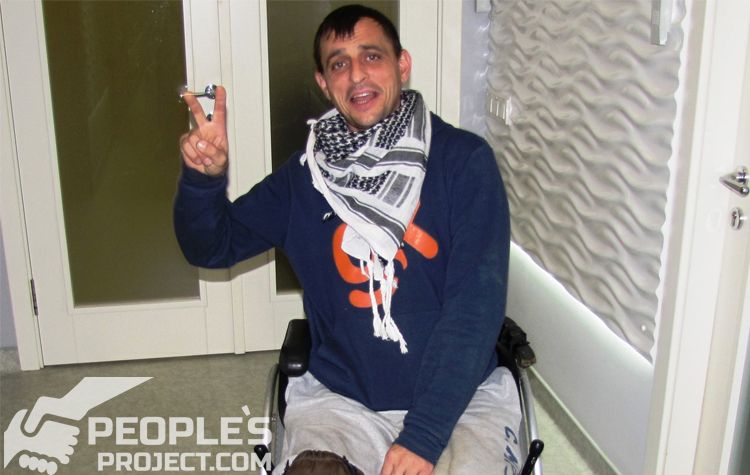 Ihor, Voldymyr and Oleksandr recently joined the Bioengineering Rehabilitation for Wounded project and need your help. Help these Ukrainian heroes return to a normal life!