Funds that were collected for the treatment of Vitaliy will be used to treat Ivan
Wounded: Vitaliy, 27, a fighter with the 28th Brigade, wounded near Saur-Mohyla
Wound: Right hand: nonunion fracture of the distal third of the arm for seven months.
Traditional methods of treatment do not lead to the fracture healing and threatens a loss of hand function and as a result, permanent disability.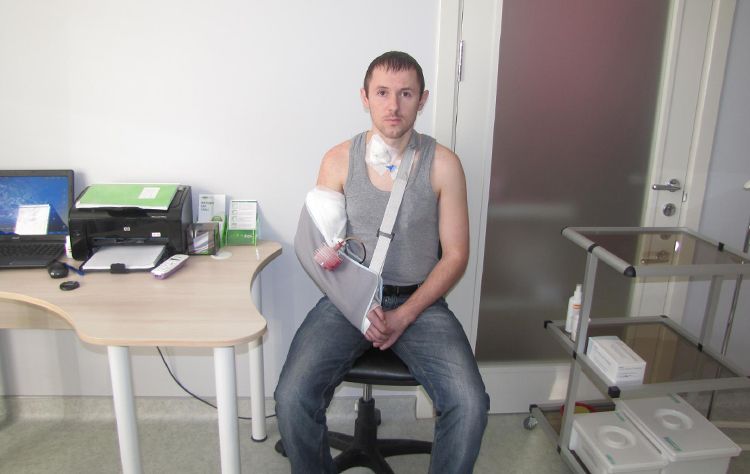 More about the wounded:
Vitaliy, military personnel, performed combat missions in the east as part of the 28th Brigade. At the end of July, Vitaliy's military unit was deployed near the Ukrainian-Russian border in the area of Saur-Mohyla and fought with separatists to gain control over the border. On the night of July 30, the Ukrainian troop position was fired at from mortars. Vitaliy and many of his fellow soldiers were wounded that night. Injured, they spent all night in a dugout until morning.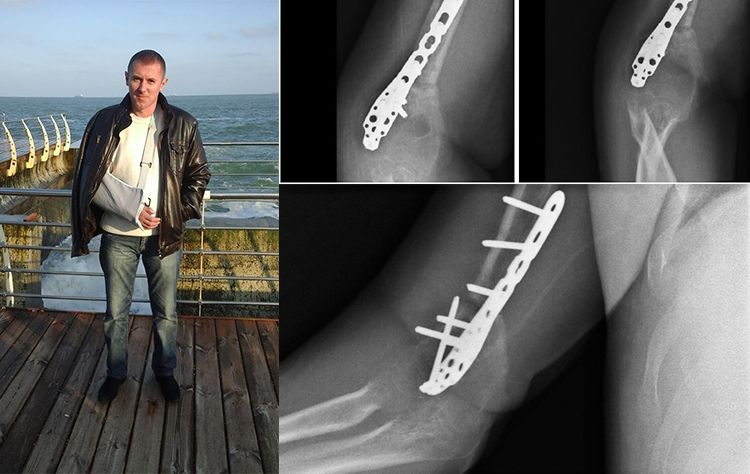 The soldier was then transported to Amrosiyivka and later to Rozovka where the first surgery was performed. Then Vitaliy continued treatment in Dnepropetrovsk. In seven months of treatment, he underwent nine surgeries. Doctors performend skin transplants and tried to treat the bone graft. However, the bone fracture did not respond to traditional treatment and even was affected by osteomyelitis. In February this year, doctor from the Shalimov National Institute of Surgery and Transplantation who collaborate with the Bioengeneering rehabilitation of wounded project, consulted a doctor from ilaya Medical Center, a clinic with many years experience in effective treatment of nonunion fractures using cellular technology.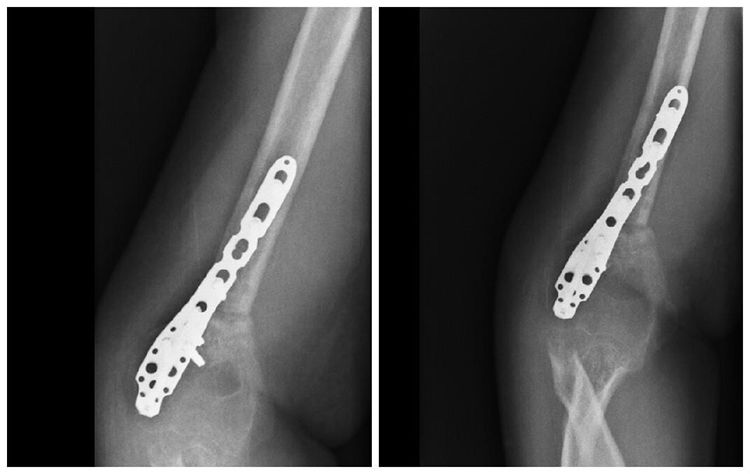 Vitaly resides in Mykolaiv. He has a wife and 6-year-old child. Before the injury he was fond of football. Let's help the hero return to normal life!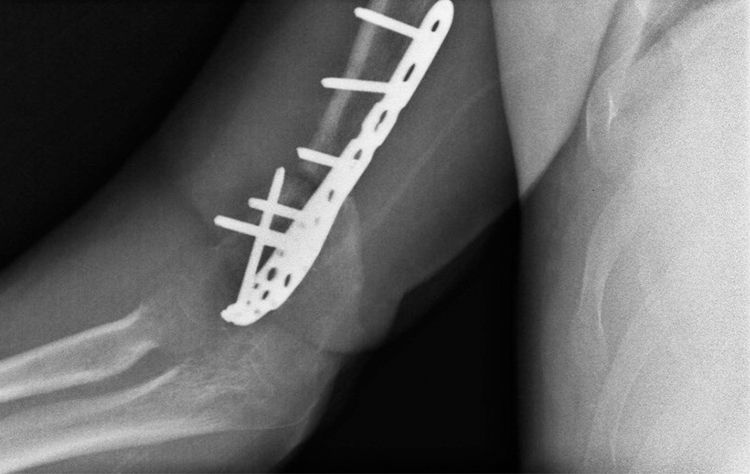 Required treatment:
reconstructive and restorative treatment of humerus using cellular technology.
The soldier need at least two stages of treatment, sampling of cell material and implantation of autologous cellular material in the area of the fracture. The treatment will last for two-three months.
The list of services that are part of the treatment:
Diagnosis and examination: 4055 UAH
Sampling of material and manufacturing of cellular material: 120,728 UAH
Treatment of nonunion shoulder fracture: 60,704 UAH
Cost of treatment: 296,250 UAH.
Discount Medical Center: 37.39%
Special Price: 185,487 UAH.