What to do when there is no where to hide from a sniper? Soldiers at the front line are in the enemy's constant sight. In the area of the front line near Butivka is a strong Ukrainian position where the enemy has the ability to get very close to the boys of the 93rd Brigade. This has facilitated the need to dig trenches for moving and communication. Our arrows can not even conduct the appropriate fire from their battlements – instantly fall under sniper bullet. To help comes the Sabre combat module – consisting of a turret on which is set a gun. It allows the operator to remotely manage a machine gun from a safe distance.
This week the first turret reached the front line.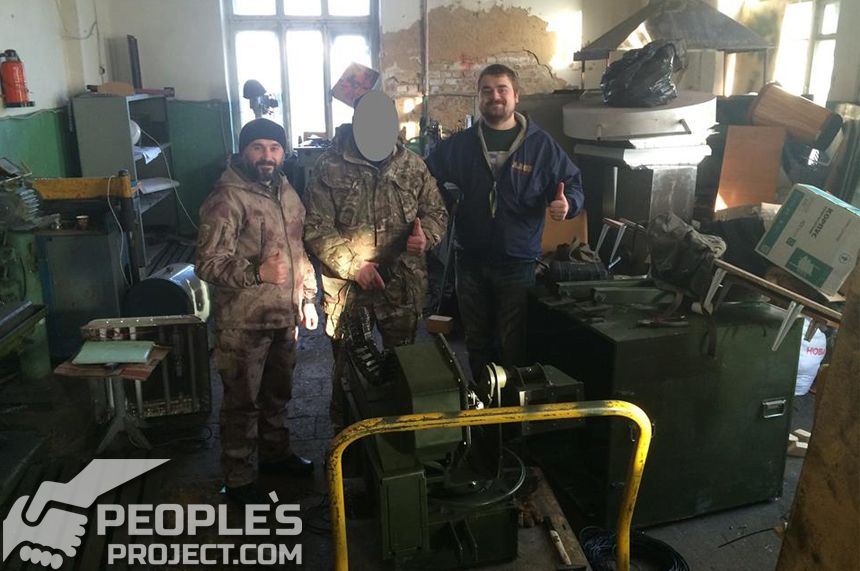 We asked the soldiers of the 93rd airmobile brigade, which at this time is at one of the hottest positions at the front, about the combat module and why they need this type of equipment:
An inexperienced person might find it difficult to understand why the need for a machine gun turret, if this task can be handled by a soldier?
– We get into a gunfight with the terrorists every day. Even at the time we set the turret up – there was a provocation on their part. So we quickly set it into position retreated to the shelter with the control system and used the machine gun turret to return fire. No bullet flying overhead, it can shoot on its  own – but the turret rotation is limited, – Vadym, soldier 93rd Brigade.
You can see this gunfight for yourself in this video the men sent us from the front:
Not to be an easy target for terrorists, the fighters hide away from the combat module under shelter. They remotely constantly monitor their position. But since the establishment of the turrets, enemy fire has died down somewhat. The operator that controls the module is almost impossible to detect without carrying the gun of a fighter – in all, its a very powerful weapon that scares the separatists.
"Sabre" is produced in Ukraine and is relatively inexpensive, but compared with the life of a gunner – it is priceless. The production process is very simple, and the more modules produced, the cheaper they become.
All units planned in the project so far will soon be delivered to the front. We, meanwhile, do not forget to strengthen the positions of Ukraine's men at the front via the People's Blindage project.