We give the military such a huge amount of expensive equipment, it is very difficult to cover all of them. That is why we immediately, from our first days of work, recorded all equipment in the corresponding reports in our system of transparent reporting, and regarding military units, we insisted on all assets being formally placed on military unit accounts. This system is in place to avoid any manipulation or unpleasant surprises. It is also in place to ensure property, is where it should be, and our volunteer center has its own auditor. Recently, he returned from a regular inspection trip to the front-line and showed us a few photos from the military, which you won't see elsewhere. Among these photos are some we can show you only now, a few years later. For security reasons, there will be no military divisions named, dates given or operations recorded in this narrative.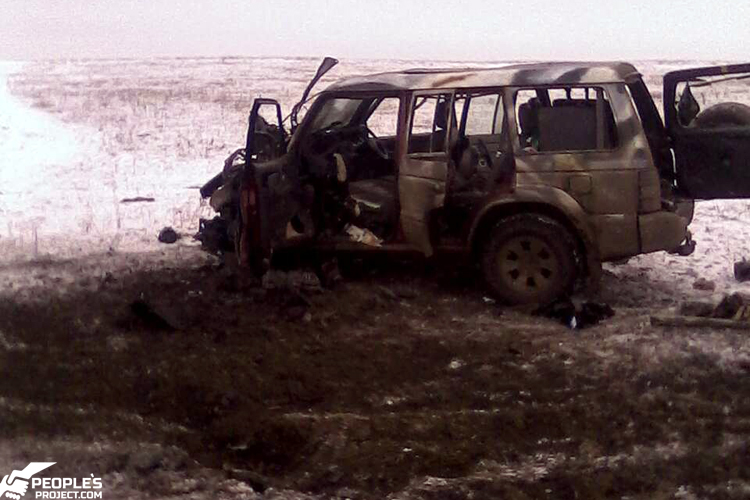 This vehicle was lost during a military operation. It and two other vehicles transported a group of fighters to their designated location. The fighting detachment of fifteen people had to identify and destroy two Russian tanks, which had greatly bothered Ukrainian troops at that part of the front. Some five kilometers to the site of the operation, the tanks were located and part of the detachment successfully blew them up. However, as they were leaving the enemy began to cover them with artillery fire. The point the vehicles got to was reached fast and without adventure. At that time, the enemy had already realized the guys had almost slipped out of their hands, so covered the location with everything they had. The missile launchers swept the earth well, in one of the vehicles was hit by a large caliber mine as you can see in the in the photo. Fortunately, the guys suffered no losses beyond two vehicles and they got out of the fire and returned to base.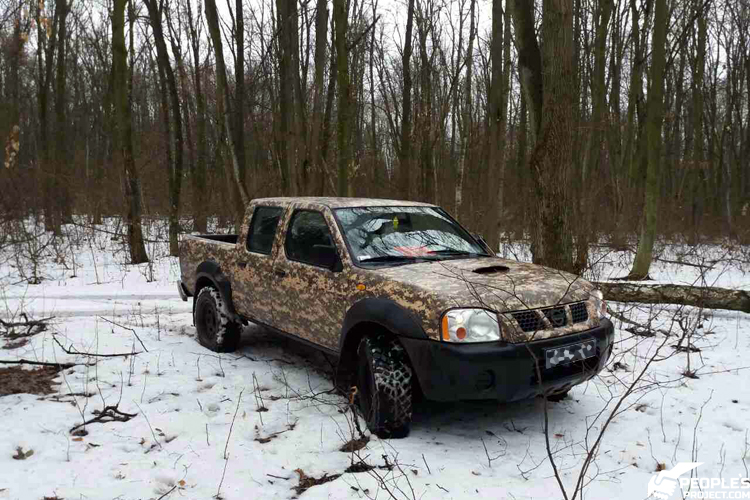 That is why, over time, we acquired a new car for the boys. Actually, The People's Project did not provide it immediately but at the time it was urgently needed. A replacement vehicle was found almost immediately, but in such a condition that volunteers, had to throw in their own money to get it up and running. The investment justifies itself: the guys have a vehicle and are now using it and we thank you for any help at every opportunity.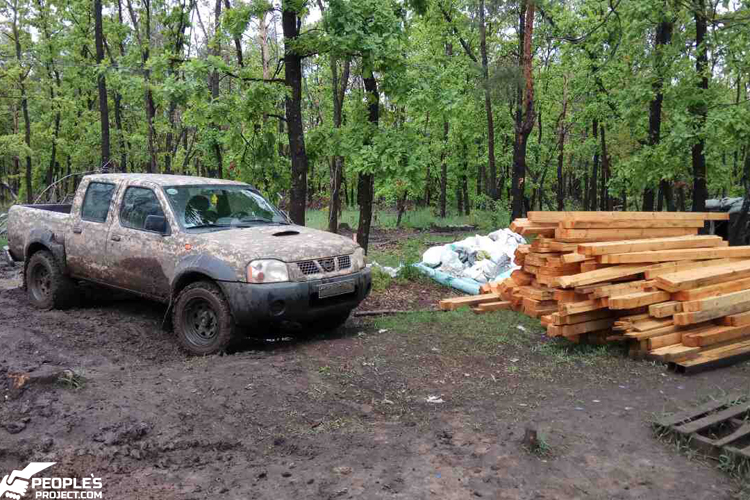 And here is the replacement in full camouflage.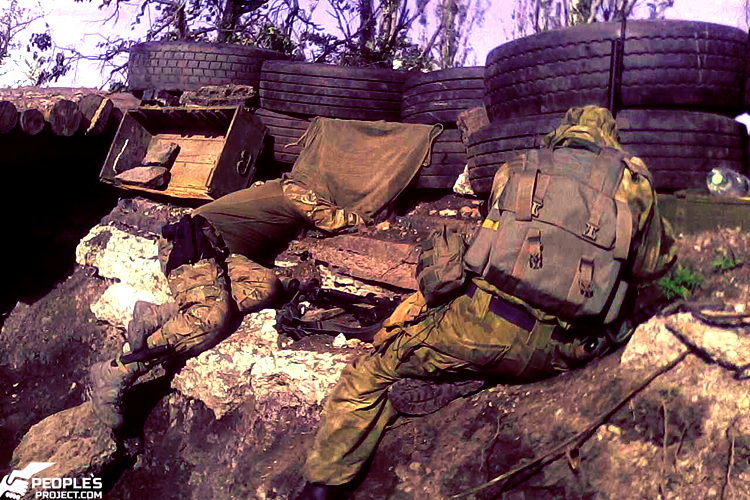 And this is another location at one of the front's hotspots, where one of the most effective units works. Snipers working daily to take down the enemy.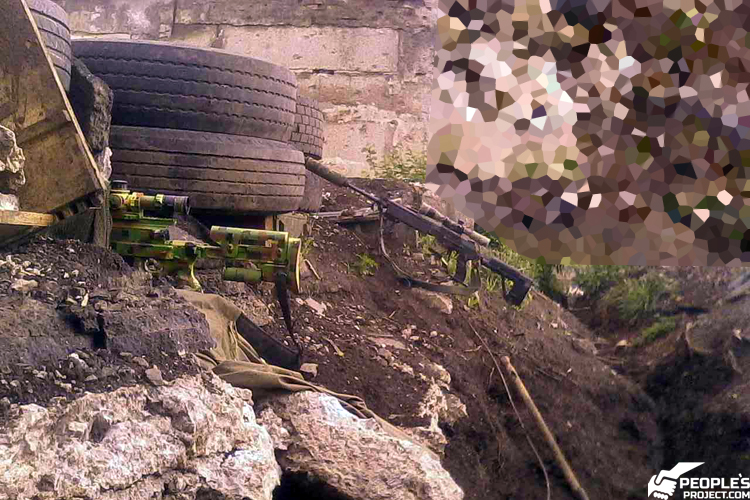 We help this unit constantly. Recently they were given a counter-sniper combat device. A little earlier we boosted their optical equipment with a powerful thermal imaging sight – they say, with its help, they hear the screams the enemy almost every night. And here is the same "working" rifle the unit uses to keep watch.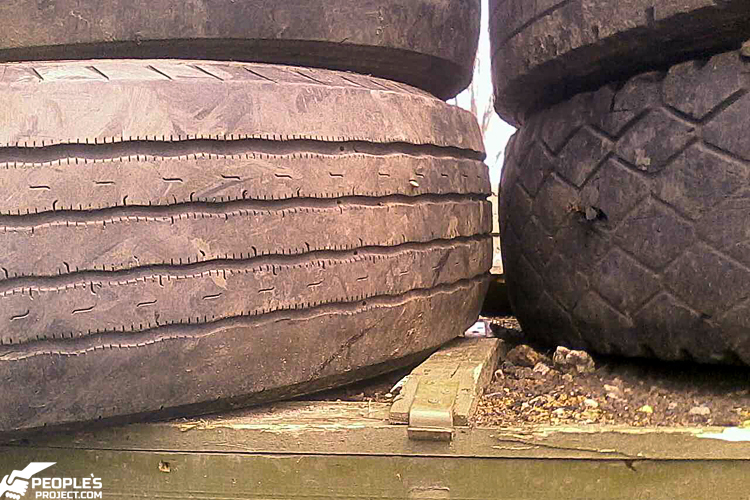 And this is literally a kiss of death. The hole in the rubber tire represents a flying enemy bullet that wounded a soldier. Fortunately, it did not hit vital organs, instead striking his right arm. Needless to say, the soldier returned to his comrades as soon as possible.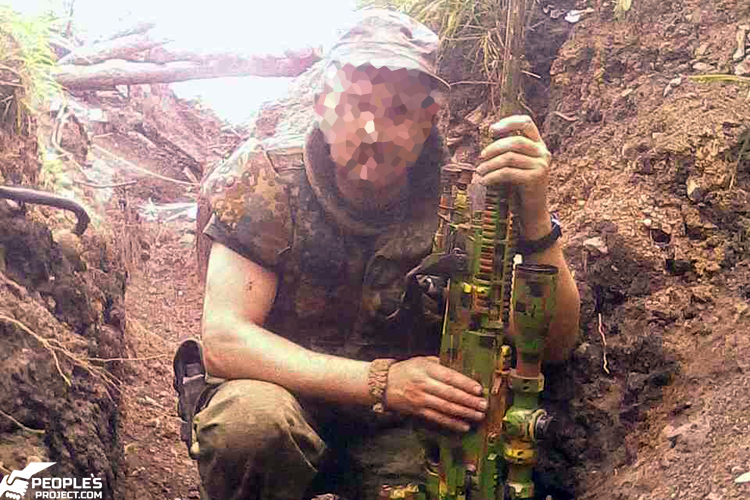 And here he is himself, bearing the scar on his right bicep. The man is a living legend, a true hero of this war. It's a pity so far we cannot show his face. He repeatedly saved his brothers, performed the most complex military tasks, and on each suicide mission, he should have bought a lottery ticket.
---
We performed a significant part in these programs in a number of operational projects. Among them I am Sniper, Rapid Response, and People's Blindage and some individual assistance projects have already been completed. As part of these projects, we accumulate your contributions and at the first request from the military immediately buy necessary equipment for them. The war continues, so requests are received almost every day. That is why we urge you to turn your charitable donations into equipment and essential things that allow the military to destroy the enemy as efficiently as possible. Tracking donations? Also, it's not in question – in the detailed reports for each project you can track the movement of all donations. Friends, let's continue our charitable cooperation: sometimes the military can not do it without our help.