Why is it important?
Since the beginning of Russian aggression against Ukraine, through its geographical position and strategic importance, Mariupol remains one of the key cities in the Russian-Ukrainian confrontation. Now, after the release of terrorists, the city plays an important role in protecting the areas controlled by Ukraine in Donbas. To protect the city and do not make it a springboard for a further advance is still a serious problem. And Mariupol remains vulnerable to terrorist attacks and attacks by hostile forces both by land and sea.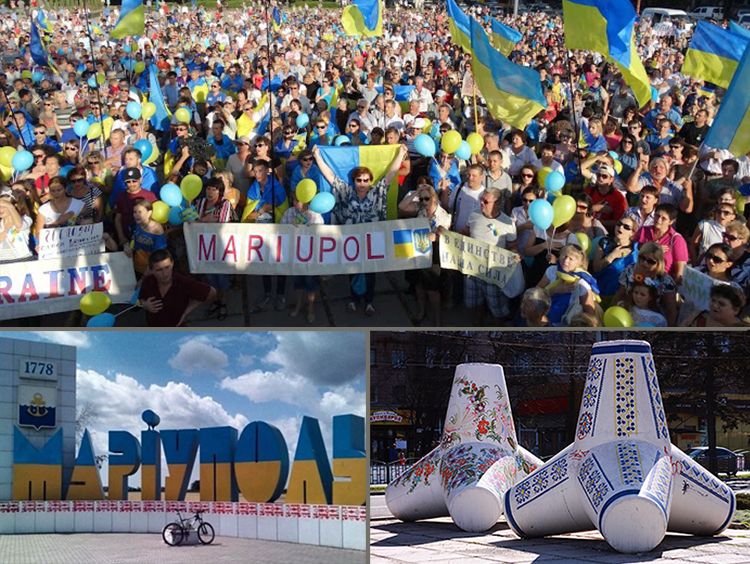 Since the task of protecting the city and the approaches to it is of the utmost importance to it has attracted the best units. The linear infantry battalion of the 36th Separate Brigade of marines is such an example. This navy unit, in an emergency, can protect both the city and its coastline. The battalion has participated in the battles of Shyrokine, Kominternove and Pyschevyk and contributed to  the significant expansion of controlled territories along with Mariupol itself.
Now the battalion is under the command of Major Vadim Sukharev. Many may remember him as the first officer of the Armed Forces  who opened fire on the Russian invaders against  orders, thus saving the SBU "Alpha" unit.
It happened on April 13, 2014, while he was a senior lieutenant of the 80th Brigade. He is now a major, commanding a battalion of the 36th Brigade and aims to make it one of the best fighting units of the navy. The People's Project decided to help and contribute to equipping the battalion before it became a serious problem.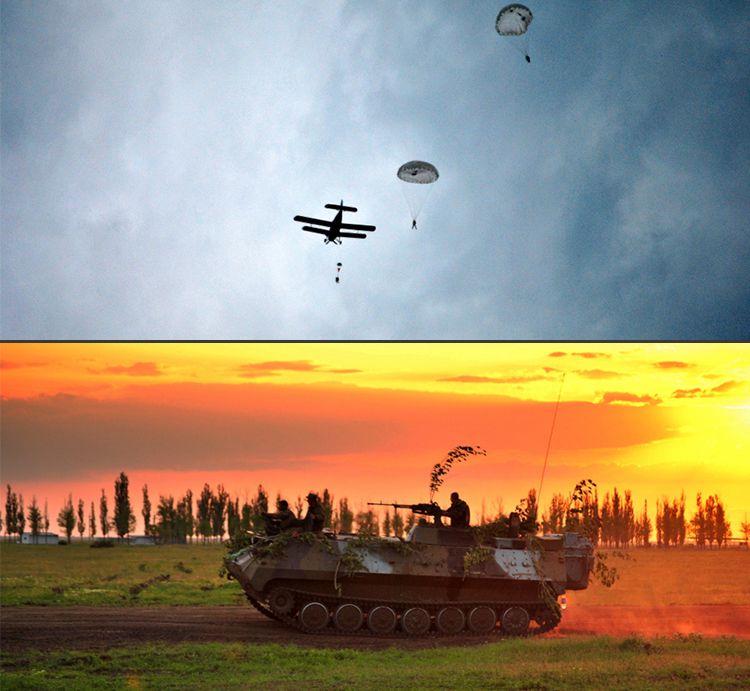 Where does the money go?
Unfortunately, the unit still does not enough support from volunteers or otherwise. So it has a fairly long list of needs. Some of them, such as hardware, optics, and equipment we hope to acquire and deliver to the unit. However, for this, we urgently need the support of people.
The funds needed to increase the combat capability of the unit, as well as guaranteeing good living conditions. Below is a detailed list of what the unit needs right now. However, during the project the list might slightly change.
22

March

2017

Project budget decreased by UAH 500 due to discount from the seller of Rangefinder Leica rangemaster 2000-b.

01

March

2017

Project budget increased by UAH 138 156. Two new items added to the list of needs: rangefinder Leica CRF 2000-B and thermal scope Pulsar Apex XD75.

10

February

2017

Project budget increased by UAH 16 600. One hundred winter gloves and three Cube 7 tables that were transferred especially for Marines by beneficiaries were added to the budget.

03

February

2017

Project budget increased by UAH 18 398. Two laptops HP 255 G5 for the military added to the budget.

25

January

2017

Project budget increased by UAH 89 227. One more much needed at the front line thermal imager Pulsar Quantum XD50S added to the budget.
Optical devices
Bostron 10X50 army binoculars
29 000 UAH
with the rangefinder and compass

Armasight Sirius IDI MG Night vision equipment
125 550 UAH

Pulsar XD50S thermal imager
703 106 UAH

Bushnell ET45305GZ 4.5-30x50 ERS 34mm sight
92 738 UAH

45 000 UAH

Spotting Scope Yukon 6-100x100
0 UAH

Thermal rifle scope Apex XD75
222 706 UAH

Binoculars Yukon Pro 10x50
4 360 UAH

Red-dot sight Holosun HS403A
32 760 UAH

Rifle scope Bushnell ET6245F 6-24x50 FFP 30mm
45 900 UAH

Night vision monocular Armasight Prime Digital 6x
4 246 UAH

Rangefinder Leica Rangemaster CRF 1600-B
13 750 UAH

Spotting scope Bushnell 20x60-65 Trophy
0 UAH

Pulsar XD38S thermal imager
66 290 UAH

14 550 UAH

Binoculars Yukon Pro 8-24х50
10 400 UAH

Binoculars Braska Deep Sea 7x50 WP Compass
4 700 UAH

Binoculars Braska Battalion 7x50 WP/RT/Floating
23 500 UAH

Spotting Scope Yukon 6-100x100
28 500 UAH

Thermal imager Pulsar Quantum XD50S
0 UAH

Rangefinder Leica CRF 2000-B
19 500 UAH
Equipment

17 000 UAH

Tactical backpack 40 liters
42 500 UAH

0 UAH

Active headphones Howard Leight impact sport
18 400 UAH

8 000 UAH

Three-point tactical slings
0 UAH

12 100 UAH
Living conditions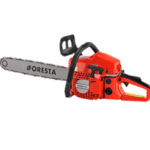 1 617 UAH

Diesel generator Forte FGD6500E
110 425 UAH

Diesel generator Forte FGD6500E
0 UAH

0 UAH

Chainsaw Tatra garden MS 235
27 700 UAH

Cable and wire
paid 100%
2700/2700 meters
46 132 UAH

Diesel heater Aeroheat HA S2600
0 UAH
Devices

Weather station for mortar battery
102 270 UAH

Tablet 7.0" MYTAB Como Quad
6 807 UAH

Tablet Lenovo Tab 3 Essential 710L 3G 16GB Black
15 375 UAH
with memory cards Kingston MicroSDHC 32 Gb

18 398 UAH

Tablet Sigma mobile X-treme PQ70
0 UAH

Tablet CUBE Talk 7X Quad Core 3G
4 500 UAH

Memory card Kingston MicroSDHC/MicroSDXC 32
0 UAH
Spare parts and accessories

71 UAH

4 500 UAH

3 645 UAH

2 430 UAH

SCTM-16 30mm Tactical Low Weaver Mounts
610 UAH

2 760 UAH

Laser pointer Tac Vector Viperwolf Green / IR
22 759 UAH
Vehicles

67 600 UAH

37 000 UAH

33 800 UAH

8 000 UAH

Production of protective structure for Ford F350
12 500 UAH

97 200 UAH
Communication equipment

RouterBoard RB750r2 (hEX lite)
1 045 UAH

4 730 UAH
Totally:
2 216 426.00 UAH
---
Requisites
PrivatBank for UAH transfers
Mykolaiv regional charitable foundation "BLAGOCHESTYA REGIONAL FUND"
PC CB PrivatBank
SREOU: 36143302
MFO: 326610
Account: 26004053218946
Description: charity donation for 'Mariupol defenders' project
SWIFT-transfer in USD
Beneficiary: Mykolayiv Regional Charitable Foundation "Regional Foundation Blagochestya"
IBAN­code: UA803266100000026009053209659
Account: 26009053209659
Beneficiary address: UA 54000, Mykolaiv, Buznyka str. 5, 118
Beneficiary bank: Privatbank
50, Naberezhna Peremogy Street, Dnipropetrovsk, 49094, Ukraine
Swift code: PBANUA2X
Intermediary bank: JP Morgan Chase Bank,New York ,USA
Swift code: CHASUS33
Correspondent account: 001-­1­-000080
Description: Charitable donation for 'Mariupol defenders' project
or
Intermediary bank: The Bank of New York Mellon, New York, USA
Swift code: IRVT US 3N
Correspondent account: 890-­0085-­754
Description: Charitable donation for 'Mariupol defenders' project
SWIFT-transfer in EUR
Beneficiary: Mykolayiv Regional Charitable Foundation "Regional Foundation Blagochestya"
IBAN­code: UA413266100000026009053206287
Account: 26009053206287
Beneficiary address: UA 54000, Mykolaiv, Buznyka str. 5, 118
Beneficiary bank: Privatbank
50, Naberezhna Peremogy Street, Dnipropetrovsk, 49094, Ukraine
Swift code: PBANUA2X
Intermediary bank: Commerzbank AG ,Frankfurt am Main, Germany
Swift code: COBADEFF
Correspondent account: 400886700401
Description: Charitable donation for 'Mariupol defenders' project