Description
Why is it important?
Mechanized infantry – is the workhorse of the Land Army of Ukraine. They are responsible for maintaining positions in recaptured areas, repelling enemy attacks, breaking through the enemy's defense line, defeating its troops and capturing frontiers and facilities. The mechanized infantry can operate alongside marines and paratroopers.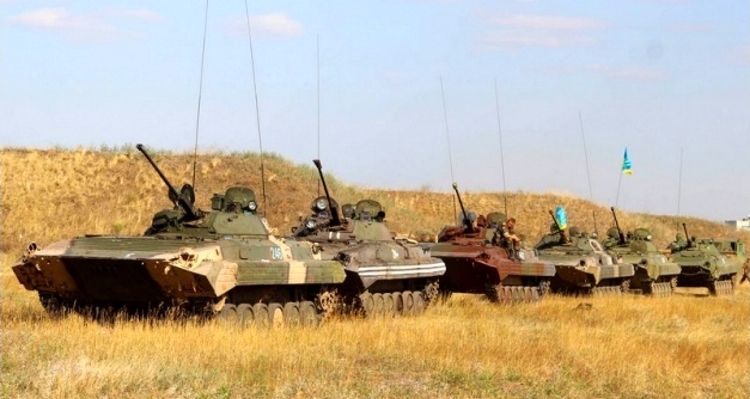 The 72nd detached mechanized brigade of the 8th Ukrainian Army Corps were involved in heavy fighting. The guys were exhausted, but determined to win. Fighters of the Brigade heroically defended the state border, delaying considerable terrorist forces, holding back columns of armored vehicles of  the mercenaries and provided the conditions for attacks by the Armed Forces of Ukraine in different directions. Soldiers of the brigade managed to maintain their defensive positions even under constant fire from Russian rocket artillery.
---
Where does the money go?
Then tragic events in Zelenopilla and Izvaryne, forced command to relocate the Brigade forces to a safe distance from the border. But after replenishing equipment and restoring combat capability, the military returned to the zone of the anti-terrorist operation. It is still a combat hotspot at their positions, the soldiers are in constant combat readiness and the terrorists keep testing the strength of their defense, resorting to firing and attempts to mount an assault.
Thus we should not hesitate to help. The lives of our defenders depend on how quickly and efficiently we will provide them with everything they need.
The Brigade is in need of your support and assistance.
---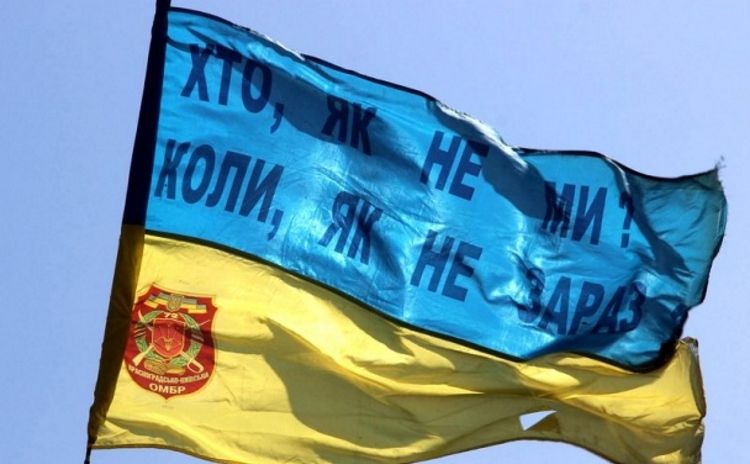 The phrase on the flag reads: "If not us, who? If not now, when?"
06

November

2015

Project budget decreased by UAH 676 795. The list of needs was reduced by a number of items.

05

October

2015

Project budget increased by UAH 1 900. Added maps for GPS devices.

02

October

2015

Project budget increased by UAH 144 920. Added 10 GPS and 10 night vision devices.

28

September

2015

Project budget increased by UAH 88 854. Added 3 night vision devices and accessories.

07

September

2015

Project budget increased by UAH 985. Updated prices for chainsaws and socket wrench kits.
Optical devices

Night Vision monocular Armasight Sirius IDI MG
251 100 UAH

Thermal imager Pulsar HD50S
79 860 UAH

Thermal imager Pulsar HD38S
63 800 UAH

Night Vision monocular Armasight Spark Core
84 656 UAH

55 094 UAH

8 650 UAH

Rangefinder Newcon LRB 6000 CI

Thermal imager Pulsar XD50s
264 990 UAH

Thermal weapon scope Pulsar Apex XD38S
203 764 UAH

Weapon scope Bushnell ET6245F 6-24x50 FFP 30mm
43 720 UAH

Rangefinder Newcon 1800 LRM
25 560 UAH
Weapon accessories

Red dot sight Holosun HS403A
33 974 UAH

36 800 UAH

Laser pointer TAC Vector Optics Laser Sight
19 627 UAH

6 000 UAH

Mount for thermal weapon scope
1 936 UAH

SCTM-16 30mm Tactical Low Mounts
466 UAH

Side mount with Picatinny rail
3 645 UAH

Side dovetail mount pate rail
1 296 UAH
Tools and supplies

189 UAH

33 325 UAH

Power inverter 24V-220V 1500W
5 100 UAH

25 961 UAH

Power inverter 12-24V-220V 2000W
7 050 UAH

Power inverter 12V-220V 2500W
14 100 UAH
GPS Garmin eTrex 20 + maps
41 000 UAH
Equipment

Ballistic goggles Global Vision Ballistech-1
38 000 UAH

5 922 UAH

5 670 UAH

Three-point tactical slings

49 000 UAH
Spare parts

1 920 UAH

1 176 UAH
Totally:
1 413 349.00 UAH