Description
Why is it important?
In the wake of the devastating losses of equipment suffered in Debaltseve, we have begun fund raising for the snipers of the
101st detached guard brigade of the general staff of the Ukrainian armed forces
. Earlier in this project we supplied soldiers with equipment for snipers, items to improve their life at the front and, perhaps most importantly, with various optical devices. The need to equip Ukrainian soldiers is acute once again. The fight for Debaltseve cost the fighters dearly, a large portion of their belongings and equipment was destroyed. Recently we received a letter from the head of the brigade asking us to address the problem of replenishing their technical equipment.
The best soldiers from the 101st detached guard brigade were selected to help the military in the area of the anti-terrorist operation (ATO). Forty snipers who worked in groups of two to four people were sent to the ATO. At first, their main task was to protect civilians from militants and separatists in the cities, but later they began to take part in general fights.
Since, the Brigade belongs to guardian divisions their technical supplies leave much to be desired and the level of their equipment is much worse than that of the paratroopers. However, specialist devices and equipment is essential for the military to effectively perform combat missions.
Help us to provide Ukrainian soldiers with essential equipment at the front line.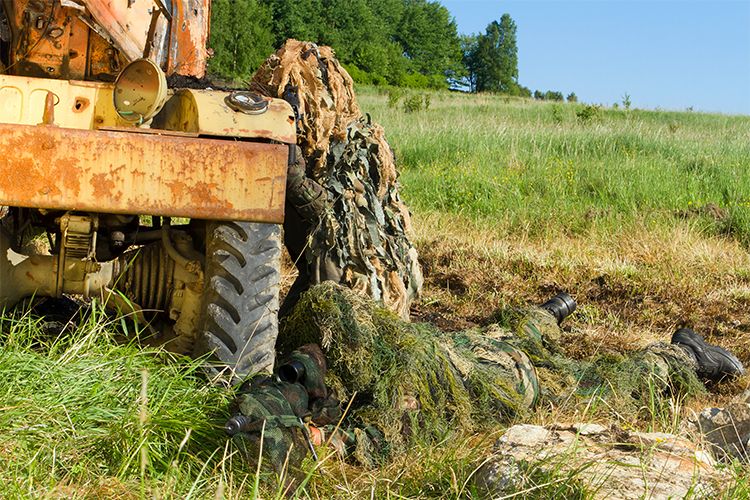 ---
What's the money raised for?
19

October

2015

The project budget increased by 156 486 UAH. Monoculars, thermal underwear and other items added to the budget.

14

May

2015

The project budget increased by 9 488 UAH. Two optical sights added to the project.

13

May

2015

The project budget reduced by 17 732 UAH due to discounts on thermal imagers.

07

May

2015

The project budget reduced by 18 728 UAH due to discounts on night vision goggles.

06

May

2015

The project budget increased by 2 169 UAH. One of the sights Pulsar Digisight 770A replaced by sight Pulsar Digisight LRF N870.
Devices

Thermovision camera Pulsar Quantum HD38
61 000 UAH

Night vision sight Pulsar Phantom 4x60 BW» with leapers
60 000 UAH

Night vision sight Pulsar Digisight 770A with leapers
69 927 UAH

Portable radio CSI CS 700

Thermovision camera Pulsar Quantum HD50S
245 980 UAH

Night vision goggles BelOmo NV/G-16m
44 137 UAH

Night vision sight Pulsar Digisight LRF N870 with leapers
42 527 UAH

Night vision goggles BelOmo NV/G-16m with lens 3х
51 106 UAH

Optical scope Vector Optics SCFF-02 Paladin 4-16x50 SCOT kill Flash Device
9 489 UAH

95 UAH

TAC Vector Optics Laser target marker
3 925 UAH

Night vision monocular Armasight Sirius IDI MG
125 550 UAH

21 190 UAH

267 UAH
Equipment


3 640 UAH

6 800 UAH


5 200 UAH

13 920 UAH




11 813 UAH

CORDURA camouflage fabric
3 250 UAH

18 513 UAH


9 000 UAH

Thermal underwear bottoms
480 UAH
Computer devices

4 099 UAH

760 UAH

99 UAH

10 UAH
Heaters

Diesel generator Kentavr KDG505EK
28 000 UAH

Diesel heater Aeroheat НА S2600
Internal transfers

Internal transfer to Help Donbas battalion
19 028 UAH

Internal transfer to People's communication
38 118 UAH

Internal transfer to People's rivet
50 540 UAH
AK tuning

Vector Optics Diamond SCRD-17 red dot sight
9 602 UAH

HOLOSUN HS403A red dot sight
16 987 UAH

Vector Optics Extreme red dot sight
11 861 UAH

6 600 UAH
Totally:
993 507.00 UAH