Description
Why is it important?
The Ukrainian airborne forces division of Ukraine's armed forces is a highly mobile branch of the army, which includes airborne and airmobile parts. They are designed for combat missions and warfare that can not perform by other forces or means of armed struggle in tactical or other operations behind enemy lines.
Ukrainian paratroopers are traditionally considered elite units of the army and have repeatedly shown a high level of professionalism and courage in the Ukrainian-Russian hybrid war that Putin began in 2014.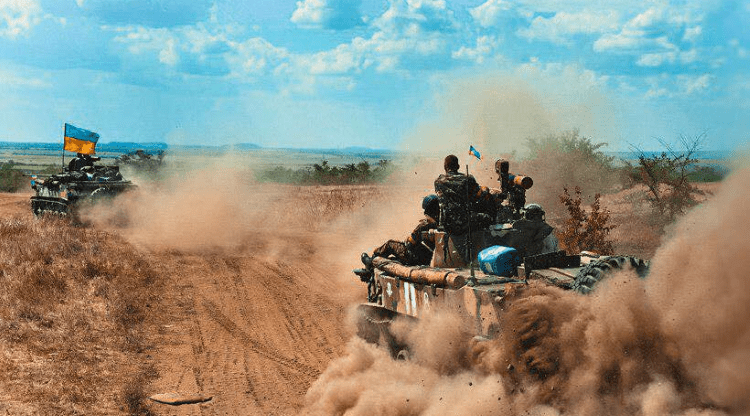 The youngest of Ukraine's highly mobile airborne troops, the 81st Brigade is composed of fighters from different regions of Ukraine and was established in the spring of 2014, when the country had only begun to restore the army when faced with Russian aggression on its territory. The brigade is the closest to the front line – in. Druzhkovka, in the Donetsk region.
---
Where does the money go?
The paratroopers of the 81st Brigade endured the hellish cauldron in Debaltseve, heroically held the defense of Donetsk Airport as part of the world-famous "cyborgs" and continue to keep up defense of surrounding areas.
We encourage everyone to join in fundraising to help our defenders. The guys face a very difficult path ahead, have suffered heavy losses and have put so much effort into defending Ukraine we simply have no right not to support them and let the enemy win.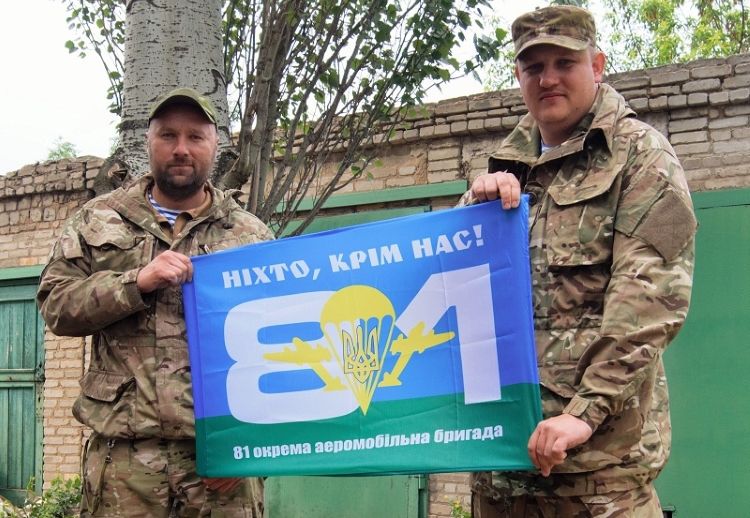 06

November

2015

Project budget reduced by UAH 492 480. List of needs was revised and modified.

05

October

2015

Project budget increased by UAH 6 000. Added set of tires.

02

October

2015

Project budget increased by UAH 4 800. The price for DShK stand has been changed.

01

October

2015

Project budget increased by UAH 72 831. Added stands, sound suppressors and rechargers.

18

September

2015

Project budget increased by UAH 318 211. Received new data about the needs of soldiers.
Optical devices

Armasight Spark Core night vision sight
52 910 UAH

Armasight Sirius IDI MG night vision sight
125 550 UAH

TeplovizorUA thermal sight

Pulsar Apex XD38S thermal sight
75 000 UAH

Pulsar XD50s thermal sight
159 720 UAH

Bushnell ET6245F 6-24x50 FFP 30mm optical sight
43 720 UAH

Bushnell ET45305GZ 4,5-30x50 ERS 34mm sight
39 380 UAH

Night Vision Scope Zenit NP 400
51 870 UAH
Additional equipment

Global Vision Hercules tactical goggles
12 000 UAH

Global Vision Ballistech-1 ballistic mask
12 040 UAH

6 000 UAH


MYTAB Como Quad (U51GT-C4) tablet


21 190 UAH

Armasight Google Kit head mount
8 650 UAH

Diesel generator Kentavr KDG-283K
49 250 UAH

Diesel generator Forte FGD 6500E3

Micro SDHC 32 Gb memory card

151 UAH

1 067 UAH

Alpen 20-60x60 KIT Waterproof Spotting Scope
5 800 UAH

15 347 UAH

7 753 UAH

JETBeam RCR123A 680 mAh Li-ion Battery
4 034 UAH

Laptop Acer Aspire ES1-111-C66H
4 999 UAH

5 664 UAH

2 909 UAH

TrustFire battery recharger
2 175 UAH

Cooper Discoverer M+S2 tires
6 000 UAH
Upgrading weapons

Holosun HS403A collimator sight
27 180 UAH

Side bracket for picatinny rail
4 860 UAH

3 240 UAH

29 440 UAH

Stand for DShK-type machine gun type
40 800 UAH

SCTM-16 30mm tactical low weaver mounts
466 UAH

SCTM-23B 34mm tactical low weaver mounts
483 UAH

4 800 UAH

32 656 UAH

Sound suppressor 24/1.5 5.45
34 010 UAH

12 990 UAH
Artillery fire control system

136 228 UAH
Funds redistribution

The redistribution of funds between projects
67 489 UAH
Funds for the purchase of laptop and MFPs, transferred to the project "25 Airborne Brigade"
Totally:
1 107 817.00 UAH