Description
Why is it important?
Strike aviation – is the type of frontline aviation employed by Ukrainian Air Forces. Its mission is to reinforce and shield ground-based troops from the air. Strike aviation is designed to destroy the enemy on the battlefield and make assault strikes on the ground objects of its defense line.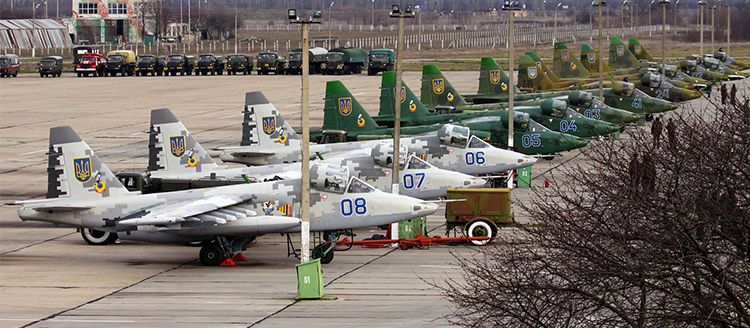 Mostly, the pilots fly very close to the ground or hedgehop.
299th Brigade had been announced as the best aviation unit of Ukrainian Air Forces and was awarded with a Defense Ministry Pennant.
299th Aviation brigade – one of the most combat-capable among the units of the Air Forces of Ukraine. It is armed with Su-25 planes, which are the most efficient for assault strikes. But the pilots' equipment needs to be renewed for the sake of accuracy and reliability.
---
What's the money raised for?
Proper equipment can save a pilot's life in many extreme situations.
The 26 attack pilots are very poorly equipped to this day.
So, we'e calling on money to be raised.
The list of necessities:
Pilots equipment

Aviation navigator Garmin GPSmap 296
200 931 UAH

Operative holster for the MAkarov gun Medan 1010
3 040 UAH

Catalytic hand warmer Zippo
2 000 UAH

2 970 UAH

5 835 UAH




First aid kit pouch with removable fastening
5 250 UAH

First aid kit pouch regular
1 050 UAH

Armor plates (30x25 cm) 4th level
13 680 UAH

Tactical holster for the Stechkin gun

Operational holster for Makarov gun

1 404 UAH

2 106 UAH

4 875 UAH

2 000 UAH

2 730 UAH

4 848 UAH

700 UAH

Bluetooth GPS receiver DUAL XGPS150A
3 180 UAH

Hard drive socket Ultra with Hitachi Deskstar
450 UAH

Hard drive Hitachi Deskstar HDT 250Gb 1
400 UAH

2 000 UAH

Aviation navigator Garmin GPSmap 276C
26 280 UAH

Mount RAM - 1322 for Garmin
300 UAH
Hydration systems and water purification

Water purification tablets Aquatabs
4 600 UAH

Water purifying filter Aquamira frontier PRO military
1 788 UAH

2 000 UAH

Water filter Aquamira Tacktical Frontier
12 922 UAH
Tools and devices

58 800 UAH

15 600 UAH

949 UAH

33 805 UAH

9 600 UAH

Xiaomi powerbank 10400mah
6 456 UAH

3 600 UAH

6 916 UAH

120 UAH
Internal transfers

136 000 UAH
Computers

Laptop Toshiba Portege m700
4 000 UAH

Laptop Dell Latitude D830
4 000 UAH

Принтер Epson L1300 A3 (C11CD81402)
17 611 UAH
with ink
Totally:
604 794.00 UAH