Description
Why is it important?
In recent months Armed Forces of Ukraine have become one of the most consolidated armies in the world. Today Ukrainian reconnaissance deals with special operations behind enemy lines.
Military reconnaissance determines the effectiveness and weaknesses of the enemy during combat and provides its own forces with information for planning tactics in battle.
It is the reconnaissance who detects the position of the enemy's artillery, tanks and anti-aircraft installations. But without special equipment the soldiers who undertake reconnaissance missions are in danger, risking coming under the enemy fire.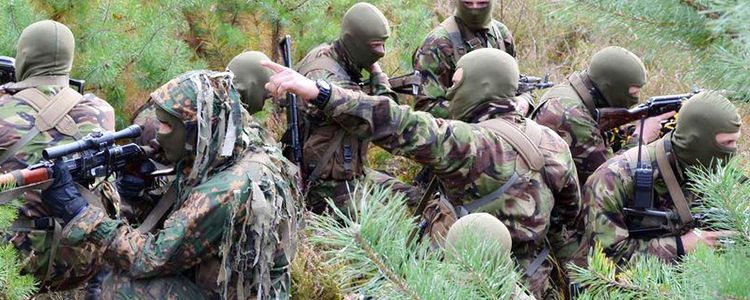 Where the money goes?
To obtain information of enemy positions without incurring losses is a typical task of reconnaissance. In most cases the enemy forces are detected during a battle.
Poorly equipped reconnaissance squads makes them an easy target for the enemy. Sometimes lack of radio sets forces soldiers to use mobile phones for coordination between units. It reduces greatly the chances of a successful operation.
We create this project to provide the next reconnaissance groups with all the items they need:
– 17th reconnaissance battalion;
– 54th reconnaissance battalion (4th troop);
– 43d reconnaissance battalion;
– Kulchitskiy Battalion;
Also for a special Alpha squad.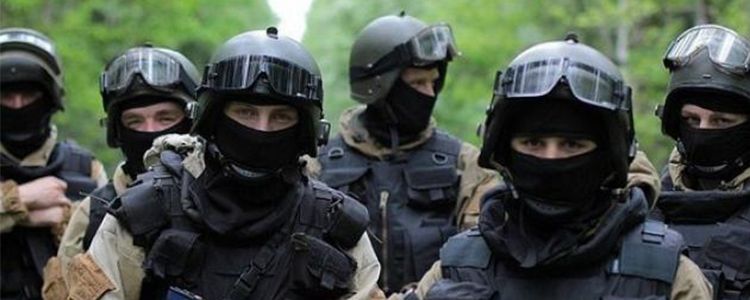 Alpha squad is a center of special operations of anti-terrorism protection, protection of criminal justice participants and public safety officers. On March 3 1990 the chief of the 7th department of the KGB of the USSR signed off on the creation the 10th squad "A" division in Kiev.
On June 23 1994 by decree of the President of Ukraine an anti-terrorist center of Security Service of Ukraine "Alpha" was formed. The name "Alpha" (KGB of USSR) is by accident. Earlier there was "Alpha" special forces in the USSR. Its name was limited to one letter "A", as "alpha" (the first letter of the Greek alphabet – Άλφα). It means to be first.
---
Work of Alpha squad:

---
Work of reconnaissance:

---
30

October

2017

Project budget increased by UAH 310 50. The cost of the equipment for Special Forces Alpha squad, that is constantly engaged in special missions on the east, added to the project's budget. Namely: rifle stock, laser aimers, three-layered tactical thermal underwear, winter wear, spare parts for vehicles and more.

10

February

2017

Project budget increased by UAH 19 800. Body armor for special forces unit added to the budget.

27

January

2017

Project budget increased by UAH 21 070. Body armors and 64GB memory card Alpha squad added to the budget.

17

January

2017

Project budget increased by UAH 86 282. Numerous items for Alpha squad added to the budget.

05

December

2016

Project budget increased by UAH 51 033. Items for Special Forces unit "Alpha", that were paid for by a philanthropists. added to the project budget. Namely monoculars Braun, camping mats, ponchos, tires and a set of security equipment for cars.
to reconnaissance units

Night vision device Yukon NVMT Spartan
62 000 UAH

Rangefinder Yukon Extended LRS-1000
13 000 UAH

Tactical backpacks (30 liters)
0 UAH

1 518 UAH

0 UAH

Thermal camera Pulsar Quantum HD50S
297 600 UAH

Thermovision camera Guide IR518EC
0 UAH

73 205 UAH

0 UAH

0 UAH

0 UAH

0 UAH

0 UAH

Tactical glasses UVEX Genesis
850 UAH

7 895 UAH

4 537 UAH

Thermal scope Guide Infrared IR162B
182 500 UAH

6 500 UAH

17 775 UAH

16 410 UAH

1 500 UAH

12 492 UAH

0 UAH

Tacktical medical backpacj ВТР-1мА
3 141 UAH

Batteries Varta V625U LR9
29 700 UAH

4 207 UAH

Monocular Bresser Condor 10x25 WP
4 959 UAH

Metal detector Minelab Safari
62 000 UAH
to Alpha squads

1 127 UAH

0 UAH

0 UAH

Tactical uniform Gen III Level 7 (prima loft)
102 465 UAH

13 600 UAH

Mountain pants Mount Trac MK-2
10 091 UAH

Summer jacket Mount Trac MK-2
11 261 UAH

2 314 UAH

844 UAH

712 UAH

380 UAH

380 UAH

960 UAH

504 UAH

First aid kit pouch Molle PMP
568 UAH

Field webbing system Molle FWS
1 540 UAH

1 884 UAH

309 UAH

4 992 UAH

Pulsar forward DFA 75 night vision attachment for sight
28 450 UAH

DN 56 мм (metal) cover adaptor
2 000 UAH

Rangefinder Leica Rangemaster 1600 B
21 000 UAH

5 670 UAH

2 420 UAH
Braun 8x42 WP-C monocular
6 900 UAH
Braun 8x42 WP-C (20140) monocular
10 311 UAH

Backpack Commandor Expert 75
10 297 UAH

Poncho U.S. Model - MP Camo
11 840 UAH

3 835 UAH

Car security equipment kit
10 172 UAH

11 740 UAH

19 280 UAH

4 640 UAH

10 978 UAH

Pistol belt Condor universal
6 681 UAH

3 947 UAH

35 331 UAH

Tablet Sigma mobile X-treme PQ70
19 288 UAH

Memory card Transcend MicroSDXC 32GB
942 UAH

Memory card Transcend MicroSDXC 64GB
1 270 UAH

39 600 UAH

Thermal tactical underwear (I, II and III layers), sets
42 612 UAH

28 459 UAH

85 447 UAH
including hats and gloves

Rifle stock ATI Strikeforce for AK
9 750 UAH

2 770 UAH

11 740 UAH

Dual beam aiming laser IR/R
6 850 UAH

6 704 UAH

9 800 UAH

5 200 UAH

35 640 UAH

Tactical thermal underwear
30 000 UAH

9 600 UAH

1 620 UAH
to Kulchitskiy Battalion

Optical scope SCFF-02 Paladin 4-16x50 with Sunshade, lath and bracket
4 219 UAH

Optical scope SCOM-06 Reaper 4-14x50 with Sunshade, , lath and bracket
5 602 UAH

Optical sight Vector Optics Paladin 4-16x50 with lath and bracket
10 446 UAH

Optical sight Optics Reaper 4-14x50 with lath and bracket
5 758 UAH
to National Guard of Ukraine

Pulsar Quantum ХD50S thermal imager
81 885 UAH

Optical sight Bushnell ET6245F 6-24x50 FFP 30mm
21 569 UAH

SCTM-16 30mm Tactical Low Weaver Mounts kit
233 UAH

Newcon 1800 LRM rangefinder
26 440 UAH

6 000 UAH

Holosun HS403A collimator red dot sight
8 494 UAH

Samsung Galaxy Tab 3 Lite 7.0 VE 8GB 3G Black tablet
8 568 UAH
with Transcend MicroSDHC 32GB Class 10 + SD-adapter

TrustFire C8-T6 tactical flashlight
2 597 UAH

341 UAH

Li-Ion 18650 TrustFire battery
763 UAH

TrustFire C8 remote control for tactical flashlight
678 UAH

975 UAH

2 419 UAH

Global Vision Lieutenant tactical glasses
2 180 UAH

1 458 UAH

810 UAH

47 UAH

891 UAH
to Right Sector

Mount Trac MK-2 summer jacket
2 502 UAH

3 998 UAH

9 360 UAH

488 UAH

2 204 UAH
to military unit E611

Climbing wall hold set S-6
713 UAH

Climbing wall hold set L-2
1 365 UAH

Climbing wall hold set L-4
1 365 UAH

Climbing wall hold set L-3
1 365 UAH

Climbing wall hold set H-1
1 365 UAH

Climbing wall hold set H-4
1 365 UAH

Climbing wall hold set Ball-8
523 UAH

Relief for climbing Pyramid-14
7 020 UAH
17th Armored Brigade

Forte FGD6500E diesel generator
15 300 UAH
36 Brigade

736 UAH
Інше

990 UAH

26 206 UAH
Totally:
1 777 719.00 UAH