Description
Why is it important?
It may represent a tipping point in the war in Ukraine and the situation is critical. Critical not just for the forces trying to wrest control of Russian-backed separatist territory, but potentially for all of Ukraine.
Debaltseve, in Eastern Ukraine's Donetsk Oblast, was a strategic railway city existing as a once Kyiv-controlled peninsula now taken by Russia-backed separatists.
With the separatists taking Donetsk Airport in January after a lengthy and vicious assault, Debaltseve emerged as the new frontline and has sparked enough international concern that peninsula would soon to become an island, that Angela Merkel, the German Chancellor and French President Francois Hollande flew to Moscow to try to broker a ceasefire.
The battle for Debaltseve was the largest and potentially bloodiest battle between Russian-backed and Ukrainian troops since the beginning of the war. In this battle Ukrainian artillery protected the positions of mechanized brigades, reconnaissance and infantry in an attempt hold this strategic bridgehead that is the gateway to Gorlivka which, in turn, is the key to Donetsk.
At stake was the control of regional railway freighting of coal mined in rebel-held territory, something on which both Ukraine's electricity generators and steel industry depend. The consequences for Ukraine's energy sector and wider economy were therefore huge and this is a country still emerging from an Eastern European winter.
Footage about situation around Debaltseve:

The situation has played out rapidly. On January 23-24, Russian troops tried to sever the "road to life", the M-103 Highway – a corridor leading to the positions held by Ukrainian armed forces in Debaltseve by attacking the towns of Troitsk and Sverdlovsk. Then, on January 29 the enemy commenced a successful assault on Vuhlehirsk. After a pause in the fierce firefight until February 2 information about unexpected massive losses among the rebels began to spread. Civilians were evacuated as the enemy continued to reinforce troops with additional tank and artillery units. Our artillery was forced to withdraw suffering massive losses of equipment meaning they need support now more than ever.
Thousands flee Debaltseve in eastern Ukraine – in pictures. The Guardian.
Massive artillery counter-strikes were the only thing allowing Ukrainian forces to keep control over Debaltseve. Due to the relatively small size of the bridgehead the use of artillery was only effective for so long.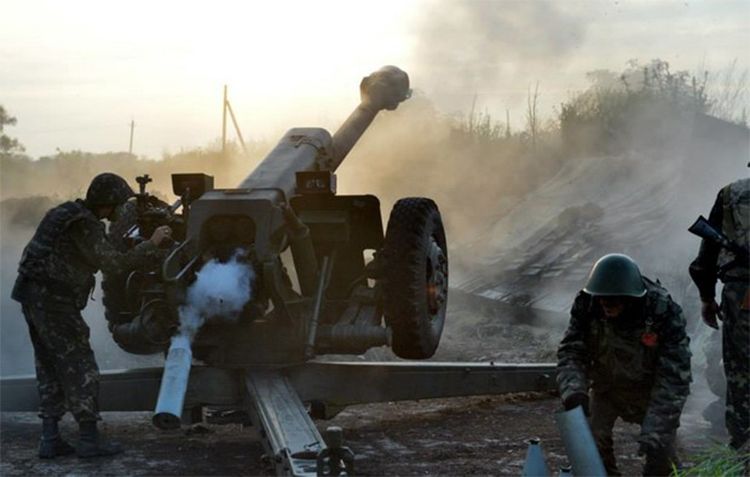 It was targeted fire, destroying whole columns of enemy armored vehicles, allowing our forces to maintain defense. While the artillery were not lacking ammunition, the basic technical support that was of crucial importance for the continuing defense of this strategic point left much to be desired.
From July 29, when the Ukrainian army liberated Debaltseve from terrorist control and regained control of the "road of life", every day for our military has been in an artillery duel. At the forefront of this duel were the howitzer batteries of the 55th Detached Artillery Brigade from Zaporizhia. They were firing about 500 shells a day and got the same amount fired back at them in return.
The constant bombardment on the 55th Brigade's in firing positions led to them being dubbed "Gods of War".

The 55th Brigade has taken an active part in all aspects of this war. Apart from Debaltseve, they keep defending districts around Donetsk Airport, and are repelling attacks on Mariupol and Volnovakha. They also suffered horrific losses during the battle for Ilovaisk, where Ukrainian military and volunteers were surrounded by Russian-backed forces and were massacred despite an agreed ceasefire and the provision of a humanitarian corridor.
The siege of Debaltseve has the potential to be worse, not just for the Ukrainian forces, but also civilians caught in the crossfire.
Desperation and Destruction in Contested Ukraine City. The New York Times.
---
Where does the money go?
Volunteer group, the Sisters of Victory have visited each battery of the 55th Brigade. They returned from Debaltseve and made a list of most pressing needs of the brigades.
Firstly they need equipment to ensure the continuous operation of howitzer guns, anti-tank batteries, devices for reconnaissance and identifying enemy firing positions, as well as devices for artillery fire adjustment.
UAVs (commonly called drones) help to accurately determine the coordinates of enemy positions for the artillery to destroy.
Thermal imagers are for the anti-tank batteries. They are fighting at distances up to 5 kilometers and shoot within sight. Furthermore, thermal imagers are of vital importance for protecting the artillery camps from approaching groups of enemy reconnaissance and assault units.
Quality Kestrel 4500 weather meters with weather vanes. Weather meters are used to measure meteorological conditions, taking into account error correction and artillery calculations on tablets.
Diesel generators, charger-starting devices and inverters are needed to ensure uninterrupted power supply of batteries and firing positions.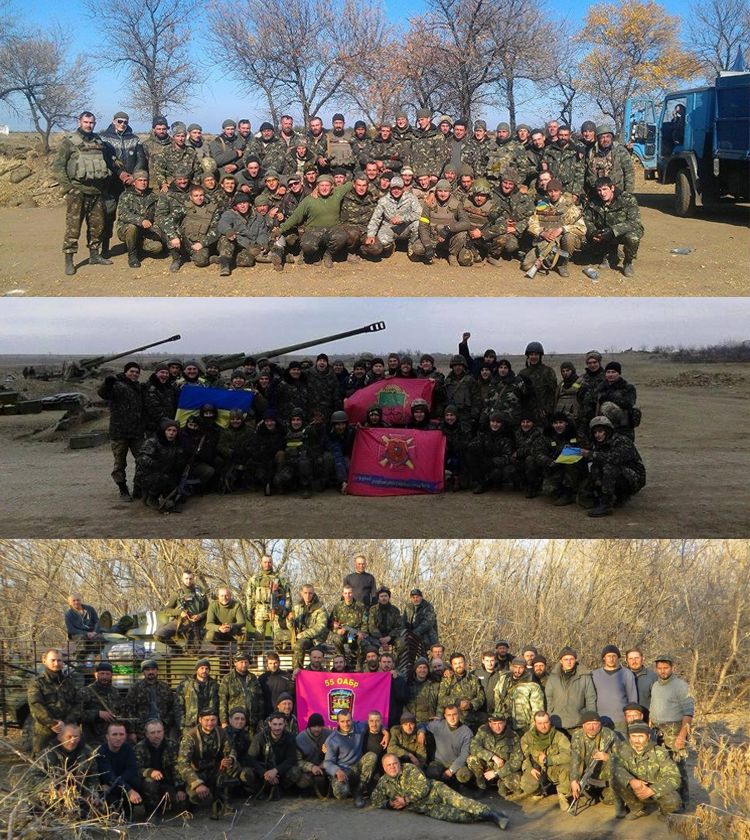 16

December

2015

The project budget increased by UAH 236 160. Based on the immediate needs of the military, two UAV complexes Leleka-100 added to the budget.

05

November

2015

The project budget reduced by UAH 764 870. For the moment we decided to supply one UAV complex to artillery.

13

August

2015

The project budget increased by UAH 664 240. KrAZ vehicles and excavators were excluded from the list of needs. Our partners in this project - Victory Sisters Foundation managed to get the vehicles from Ministry of Defence. Instead, there is an urgent need for high-level drones, drones that meet the needs of artillery reconnaissance. Thus, two UAVs added to the project.

17

June

2015

The project budget increased by 126 000 UAH, the donor purchased one more fire control system for artillery.

05

June

2015

The project budget increased by 38 148 UAH, generators and binoculars added to the project.

Thermal imager Pulsar Quantum HD50s
548 096 UAH

Kestrel 4500 weather meters
76 440 UAH
with Bluetooth, weathervane and tripod

230 630 UAH
Laser rangefinder Newcon LRB 6000 CI
155 840 UAH
with tripod

25 992 UAH

12 924 UAH
5 400 UAH

408 684 UAH
artillery fire control system
Laser rangefinder Newcon LRB 6000 CI

Batteries (2 pcs.) and charger for navigators
1 055 UAH

4 000 UAH

Binoculars YUKON BЗ 30х50
14 250 UAH

392 000 UAH

17 480 UAH

Samsung Galaxy Tab 3 Lite 7"
62 250 UAH

Tires Forward traction 310.16 R20(300R508)
42 000 UAH

Funds raised via PayPal account spent by 'Victory Sisters' foundation
593 913 UAH
Totally:
2 590 953.00 UAH