Recently the People's Project volunteer center was distinguished once again. It became possible thanks to a number of scrupulous audition of the Center's financial papers carried out by the international auditing companies of global scale, in particular, EY (formerly known as Ernst&Young). Actually, we have been awarded by the National Rating of Benefactors for many years in a row, on these very conditions. This time the People's Project volunteer center's activities was awarded in the Expenditures in Army Support nomination. We have been named the leaders in the category where the volumes of charity spending exceed 10 million UAH – and we have surpassed this figure another time.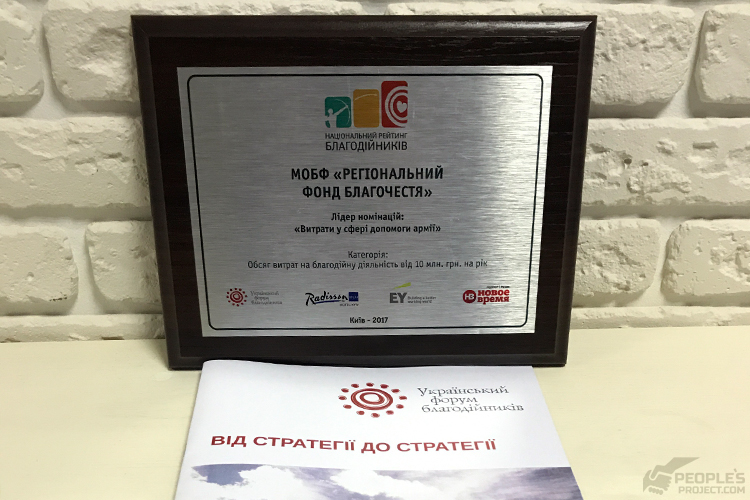 To be honest, the award is rather deserved. Not to boast about, we just emphasize the contributions made by each of our benefactors: you trusted us with a few hundred million hryvnias as your donations. In our turn, we managed to make the best use of this money to both maximally support our military and assist in a number of other good deeds. Let us remind we are doing this with no profit for themselves – as we neither take any commissions nor hidden payments, so we can confidently report for each incoming and expended penny.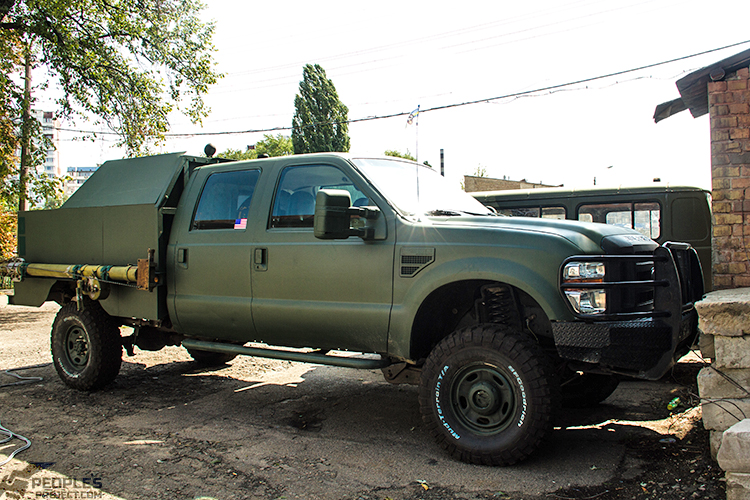 For the last year we sent and equipped loads of military stuff. In particular, it is a groundbreaking upgrade of transport for the Marine Troops battalion: at the expense of donations we bought all necessary gear, re-equipped three powerful Ford vehicles and transferred them to the army in late 2016. At the expense of funds collected within the «Rapid Response» and «Mariupol Defenders» projects, engineers mounted special platforms onto the vehicles, and additionally one of them was equipped with expensive optics, a watching tower and, note, a remotely controlled large-caliber machine gun turret. This will help to save the Marines' lives as well as carry out in-depth reconnaissance of the area and direct strong firepower to the hottest frontline spots fast and inescapably. Raising money within these projects also enabled upgrade of a medical evacuation vehicle as well as purchase of other necessary gear for The Marines' needs.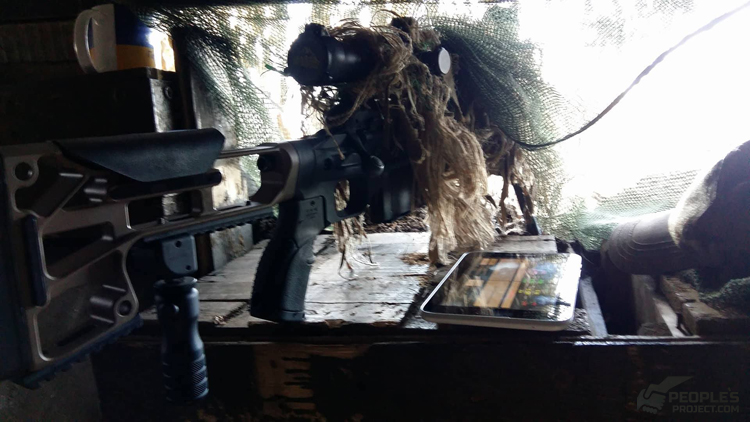 Last year the war shifted into positional mode, but this does not imply that the military can manage without our support. If only you could see the actual number requests and applications for equipment we get even today! Despite today there are no active combat actions, enemy snipers and saboteur groups have increasingly intensified their work. That is why we had to pay proper attention to those our units engaged in counter sniper activities and safeguarding our fighters. Within the corresponding «I Am Sniper» project we supported many accurate shooters serving in the Ukrainian army, in particular, to sniper unit of the 17th Tank Brigade, to snipers of the Marines, and several separate sniper and scouting units whose names and titles we are not allowed to mention so far, sorry for that. Thanks to your contributions we bought loads of supplementary gear, equipped and radically upgraded their working tools, adding to them the latest mounting options, optics, thermal imaging scopes, bipods, silencers and lots of other gear making a rifle a sniper's hi-precision assassination tool.

In addition, we transferred a sizeable quantity of extra equipment for our snipers' personal use: weapon cases, pocket weather stations, tablets, range finders and other gear helpful in estimating optimal parameters for an accurate shot and comfort positional performance. Also, we repaired and sent back to the front some "transitional award" – the priciest gear for counter sniper work which costs over one million hryvnias, – by means of it, a certain counter sniper unit is annihilating enemy snipers one by one.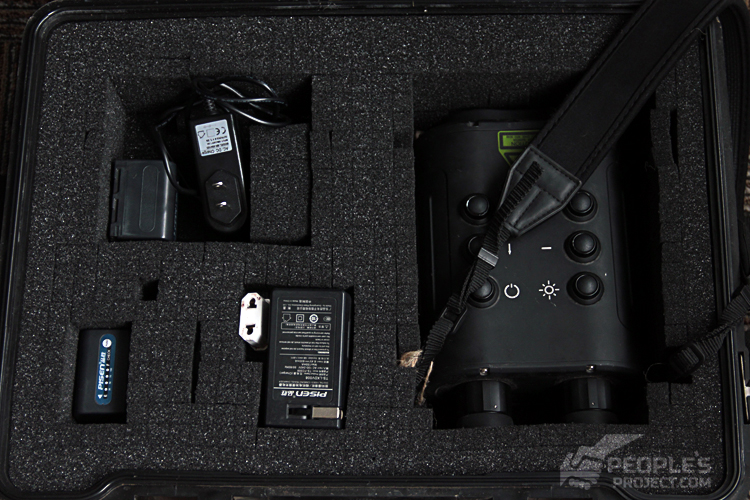 Also we supported the other fighters with optics, collimator sights, night vision devices, thermal imagers and other useful stuff. For them to hold their positions in safety and detect the approaching enemy in time. We purchase and send most of this gear within the «Rapid Response» project, as a response to the requests these fighters make.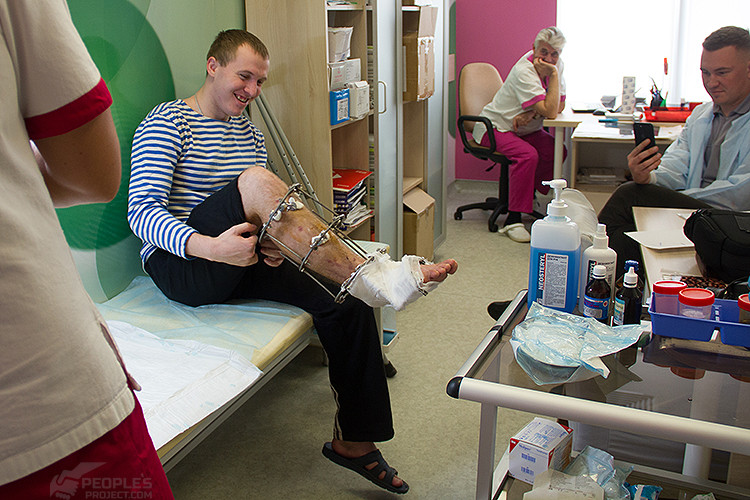 As before, thanks to the support provided by numerous contributors, we are able to go on with our «Bioengineering Rehabilitation for Wounded» charity project. Within this initiative we restore those heavily wounded Ukrainian soldiers from which the majority had been abandoned by the conventional medicine. Together with our partners, ilaya medical clinic, recently we completed treatment of a few long term patients and took into the project several new severely wounded fighters. Specifically, together we achieved some nearly impossible results having saved from amputation a few nice men, among which Petro is the youngest: the guy struck a mine and almost lost his leg. You can find the timeline of successful projects following the link.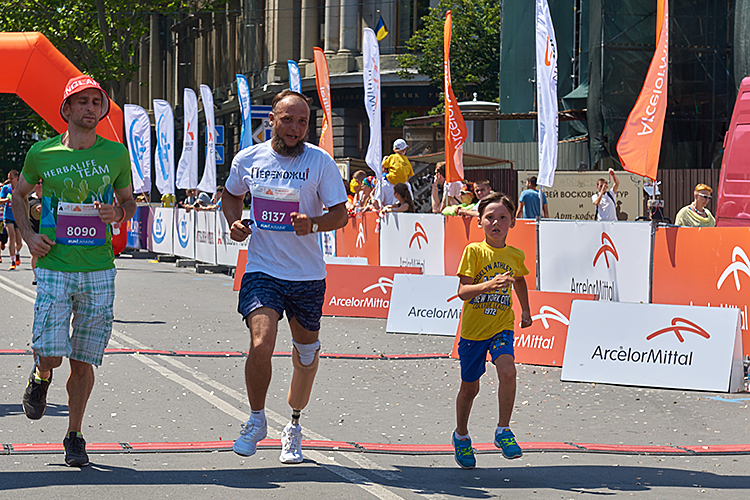 Apart from this, we joined the global media project titled The Victors initiated by the 1+1 channel together with Viva! magazine and the Warrior's Heart charity organization. Within a separate benevolent initiative, People's Project raises funds for manufacturing of sports prostheses for the fighters who got heavily wounded in the war but did not give up and who continue to live full life. We have already raised money for a scout Mykola Poltorak whose prosthesis is being made at the moment, and now we proceed with accumulating money for the needs of Kostyantyn Fisher.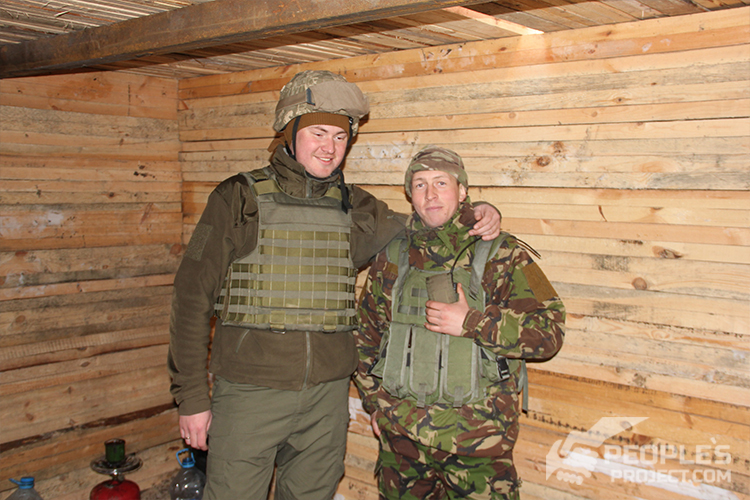 Also, we arranged and sent to the front a few comfortable fast-folding blindages within the similarly titled project. These are light-weight handy structures enabling the military to save time and efforts for their assemblage. Let us emphasize that we always take into account both the military's wants and the engineers' advice, so we are trying to improve the shelters' constructive elements for every occasion. These blindages protect our soldiers against cold and dampness, as well as against bullets and shells while under fire. Thanks to your donations, dozens of nice guys and girls in the forefront stay alive – we receive loads of messages of thanks from all over the frontline along which the blindages acquired at your expense, have been constructed.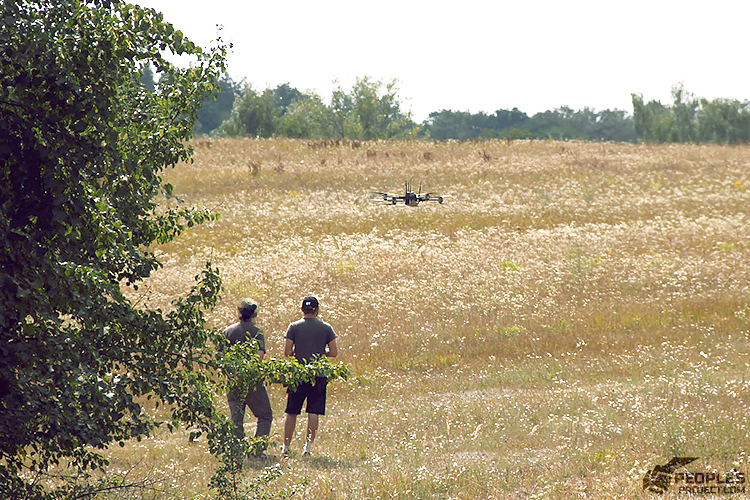 Recently, in addition to designing a few brand new ones, we also withdrawn from the military and radically updated all UAVs within the «Seven Copters PC-1» project and sent them back to the frontline. Hence, quadcopters were turned into octocopters: they added in durability and protection of special communication channels. These light-weight, highly mobile and autonomous copters are of great help for our military in the forefront allowing them to implement the most complicated tasks under the enemy's nose. Besides, lately we have taught another two reconnaissance pilots and sent another two copters along with them to the front. All this was possible thanks to your support!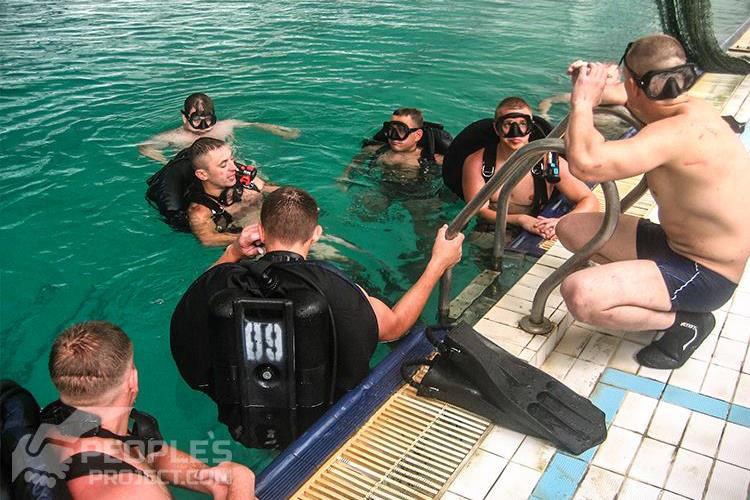 This year we have also managed and completed several separate projects. In particular, we sponsored the second stage of the «School of Military Divers» initiative. The team of our exceptional coaches carried out another portion of intensive training and taught a few units of marine special forces. Real seafaring slaughterers, they will keep the defense of our underwater borders and will be able to effectively execute underwater de-mining, urgent diving work and even more – in some time they will be able to train professional military divers themselves. The guys has started so eagerly that they are preparing to train the elite, a unique special subdivision, and we promise to tell you about this in detail a bit later.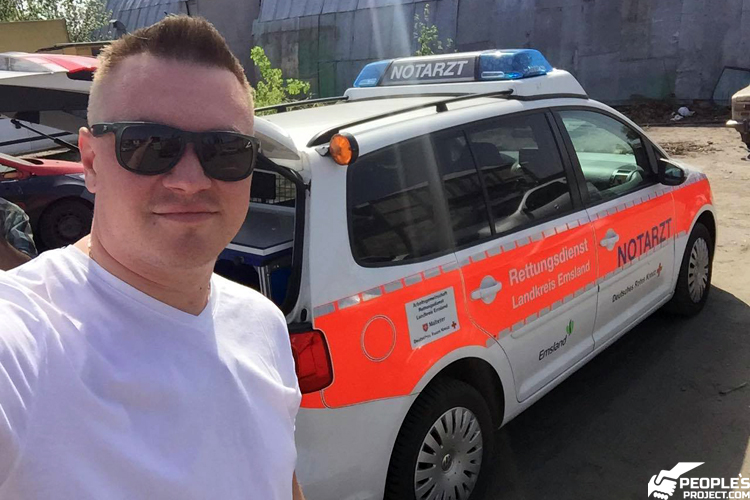 Furthermore, we bought and equipped a «Bloodmobile», a special vehicle for preservation and operative delivery of donor blood to wounded soldiers. For today, we completed our share of the work and stopped raising funds as managed to collect the necessary amount. Apart from this, People's project has taken up a lion's share of organizational issues as well. Together we launched the bloodmobile, and today it is driving along front line of the ATO zone saving lives of our wounded.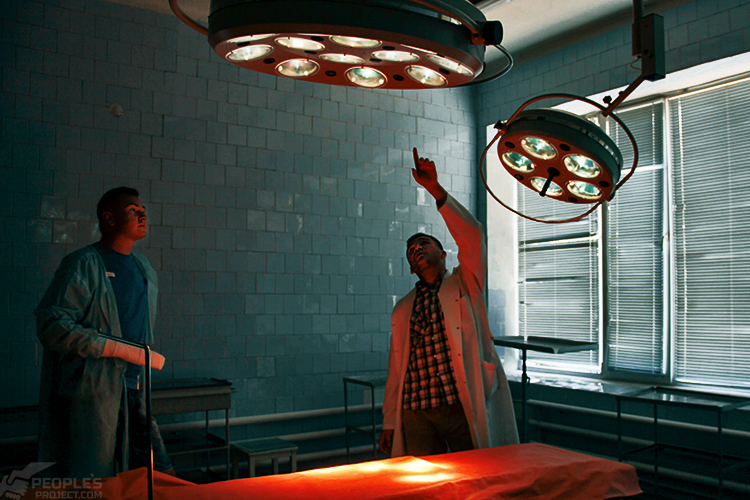 Certain part of the resources we spent on urgent needs of Ukrainian medicine. With the help of ordinary citizens and supported by our old friends, we started and in three months successfully completed a large scale social project titled «Operation Light». Within this initiative we raised funds and re-equipped three surgery blocks in Cherkasy city hospital. At certain phase, our friends, the «Helping is easy!» charity fund joined the project: these kindhearted people have already substantially supported many of our benevolent initiatives. Together we purchased and installed three brand new convenient surgery tables and three kits of up-to-date surgery lights. Recently the doctors thanked us again: the renewed equipment allowed them to perform more than half a thousand of complex surgeries and save a few people's lives literally every single day.
---
Actually, there are lots of interesting deeds to tell you about. But to sum it up, let us accentuate the essential thing: we are determined to make good. It would be a pity not to use that huge resource, that massive credit of trust you have in us. Every day and every minute we do keep in mind that we are nothing without you, and unless your participation and support, our abilities would be really limited. So dear friends, we are sincerely grateful for your assistance – to both those who donated just a few hryvnias and those who have been supporting us with hundreds of thousands for four years. Let us proceed with doing righteous things together!