Dear friends, another year has passed. As usual, at the turning point of it we are summing up the results of our common work. Generally speaking, we have done a lot. Over the past year the people's donations and benevolent contributions made by individuals, amounted up to almost 20 million hryvnias. Naturally, all these incomings are reflected in the corresponding projects' reports, as transparency has always been among the main principles of our volunteer activities. At the expense of this money – let us emphasize that not a single hryvnia of it has been spent on our personal needs – we have managed to implement dozens of useful initiatives.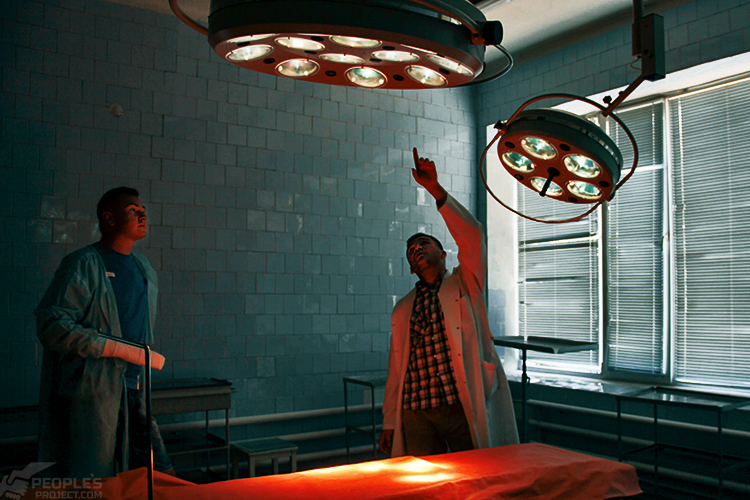 This year we initiated and successfully embodied the Operation "Light" social project. Together we raised almost half a million hryvnias and purchased equipment for three surgery blocks of Cherkasy Third City Emergency Hospital. For the collected money we bought three brand new surgery tables and three kits of special lights.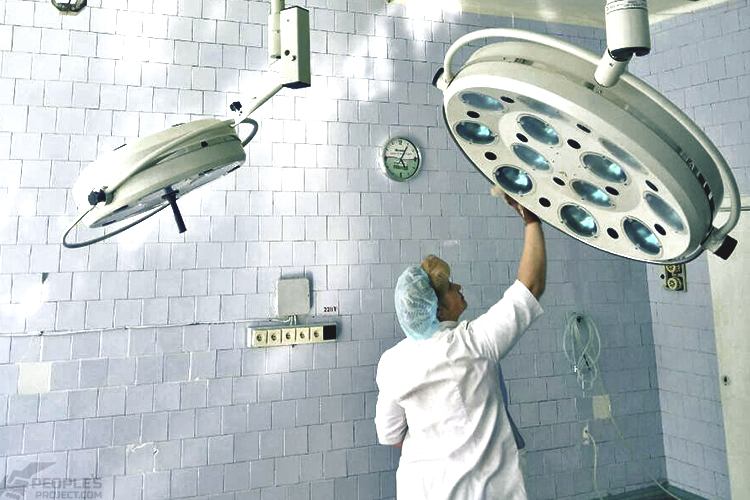 The new generation of surgeons will now work in proper conditions and not have to worry about shabby lights that may fall down and hurt a patient every second. All this became possible thanks to assistance offered by sympathetic citizens as well as substantial financial aid delivered by the Helping Is Easy! charity foundation and astonishing discounts provided by Biomed company.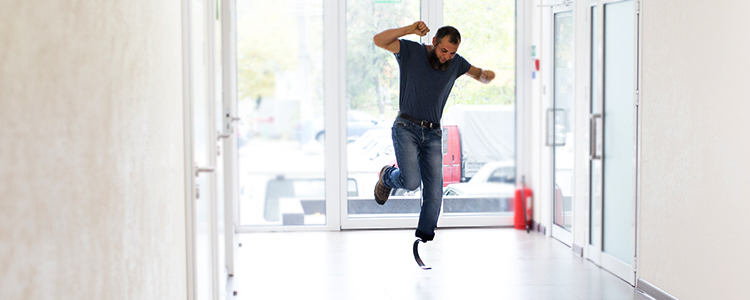 Apart from this, we launched and have been actively running a new charitable project dedicated to sports and medicine. It was titled The Victors and became a part of a global multimedia project on rehabilitation and support for the ATO veterans. Within this initiative, we are raising funds to sponsor manufacturing of innovative sporting prostheses of highest quality aiming to bring individual veterans back to active life. A sniper scout from Odesa, whose name is Mykola Poltorak, has become the first participant of the project: the man had struck a landmine and lost his leg. For the funds raised within the first stage of the project, a special running prosthesis was manufactured for him. And believe it or not, Mykola admits now he can not only run but even literally fly!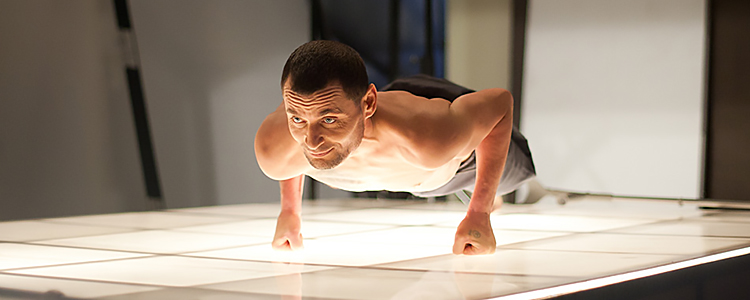 Kostyantyn Fisher, a native of Poltava city, is the hero of the project's second stage: he is not in running; this outstanding man who had lost his leg in the ATO zone as well, is dreaming of coming back to his karate trainings and teaching martial arts to his comrades and aspiring youth.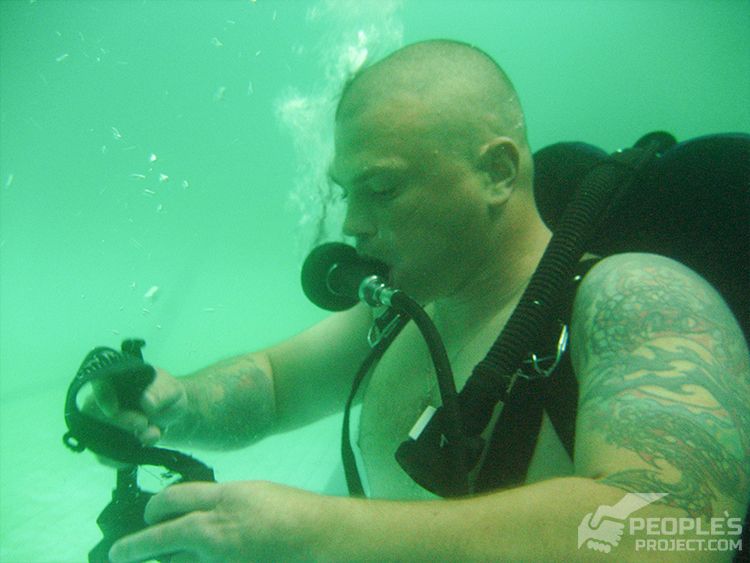 Old friends of ours, the extraordinary enthusiasts of diving, have accomplished the second stage of the School of Military Divers. We paid the training locations rent fee and purchased various diving stuff for them, and the diving coaches themselves gave a course of diving skills to the Mariupol squadron of Marine State Border Protection. The results of the divers' joint efforts were highly estimated by German instructors: they had the chance to co-operate with some of the SMD's graduates and test their skills a bit later.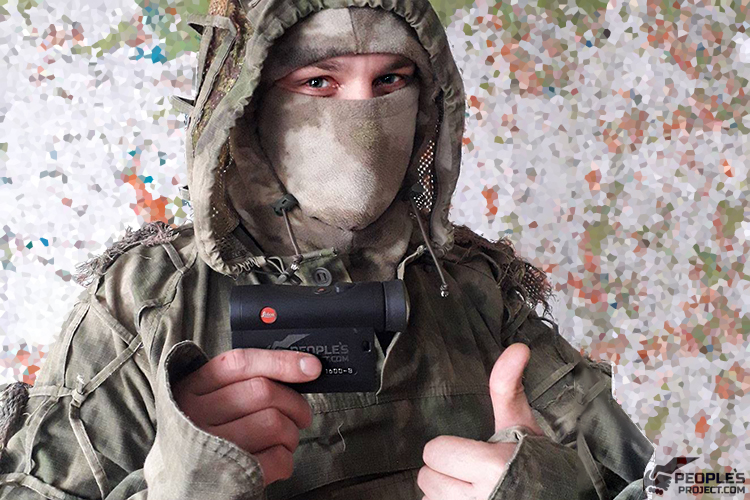 As soon as military activities have transitioned to the format of a positional war recently, the enemy snipers intensified their work along the entire front line. That is why we had to pay substantial attention to the units engaged in counter sniper work who are able to pacify the enemy accurately and fast. Within the projects titled I Am Sniper, Rapid Response and Mariupol Defenders, we have transferred sizeable quantity of equipment to three military units. These guys are snipers of Marines who were holding positions in the city outskirts protecting it from the Russian troops advance. To satisfy these snipers' needs we purchased mounting hardware, silencers and other supplementary inventory for the weapons bought by our teammates-volunteers. Besides, we sent certain portion of gear to the snipers of the 17th Tank Brigade: to get to know them better you can read their commander's military chronicles on our website. At the end of the year we also started supporting of the National Guard snipers who regularly work in the forefront. First, we transferred them a range finder, later bought silencers and a weather station for them, and now we have been actively accumulating funds for the rest of necessary equipment on their request.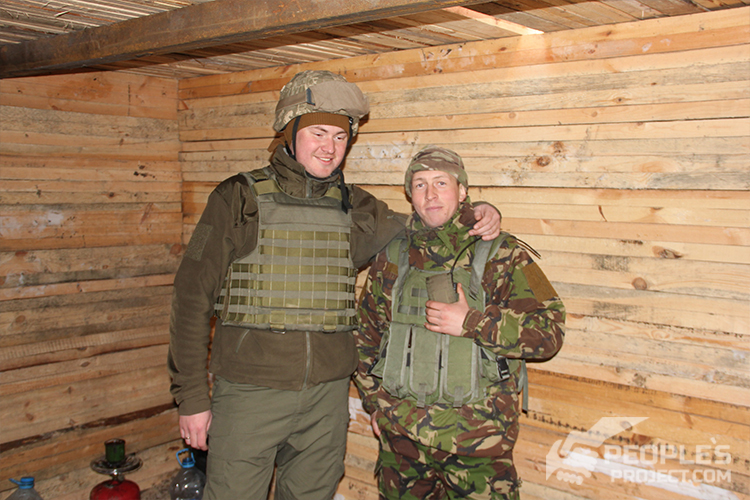 Due to the same reason, there were less activities in the People's Blindage project lately. Since no radical changes occurred in the front line and all the positions had been equipped a while ago, the work on the project was less dynamic this year. Still at its very beginning, in March, we sent two blindages to the Marines holding the line near Mariupol, before their rotation.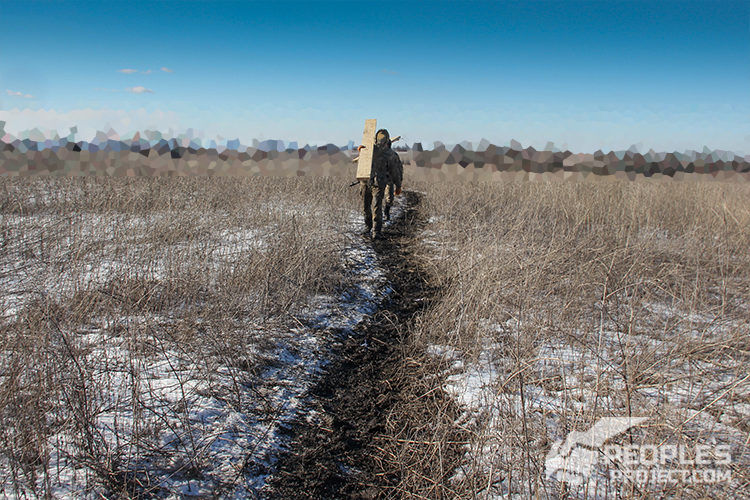 Now we can already tell you that the Marines installed one of these blindages right in front of the enemy's nose, on their new positions, even before these were cleared from the terrorists. Another five blindages were transferred to Avdiivka where the military serving with the 72 Mechanized Brigade installed them on their positions in Promka (an industrial zone in Avdiivka outskirts). Now the mentioned brigade departed for rotation leaving the equipped blindages to their successors. Currently we have been accumulating funds on our account keeping them in stock until the moment our military will request more blindages.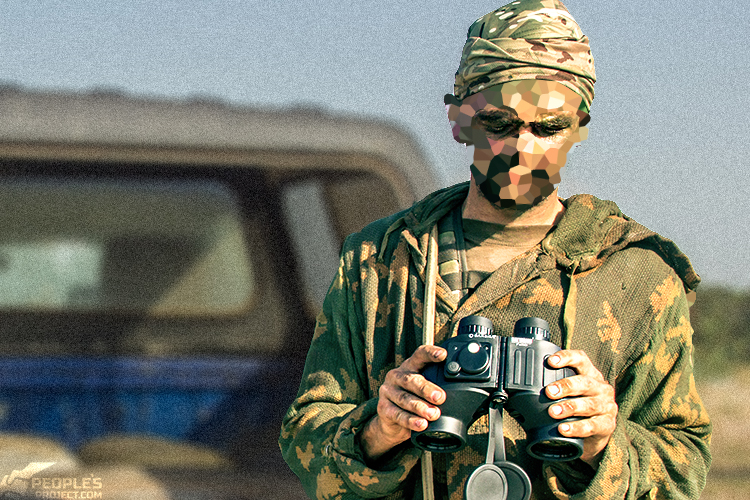 The same incessant work continues on the Rapid Response project. We supported the scouts and the Special Forces: mainly, we sent them some unique optics like, for example, night vision devices mounted onto the helmet – these can be often seen on the posters promoting spy games; various binoculars, optical tubes and periscopes. For the scouts working near Avdiivka, at the expense of sponsoring provided by our contributors, we purchased a huge UAV titled Leleka. Thanks to the funds offered by our another benefactor, we bought a jamming station (an electronic warfare system) and sent it to the forefront. Who got this unique stuff and where it works now, must remain a secret, still please be sure that the thick "fog of war" produced by this mighty complex, has been reliably keeping dozens of our soldiers away from the enemy's eyes, thus protecting their lives. In addition, we sent less romantic tablets for operative calculations, laptops, armored plates for scouts, and even humble but cozy underwear that is now protecting our military against cold.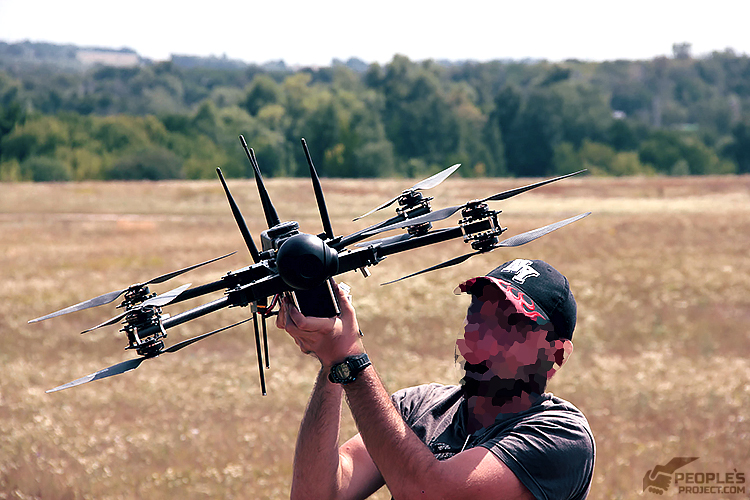 Gradually, our project titled Seven Copters PC-1, got radically changed: we quietly withdrew from the frontline all the UAVs we had previously sent to our military, for their fundamental upgrade, having turned all quadcopters into octocopters. Apart from this, they gained in self-sufficiency and performance as regards technical aspects. Besides, another two specialists in aerial reconnaissance have taken courses in UAVs' piloting we organized; apart from this we have also sent three more UAVs to the front. Honestly, the title of the project went a bit outdated as we transferred to the frontline much more UAVs than it had been planned.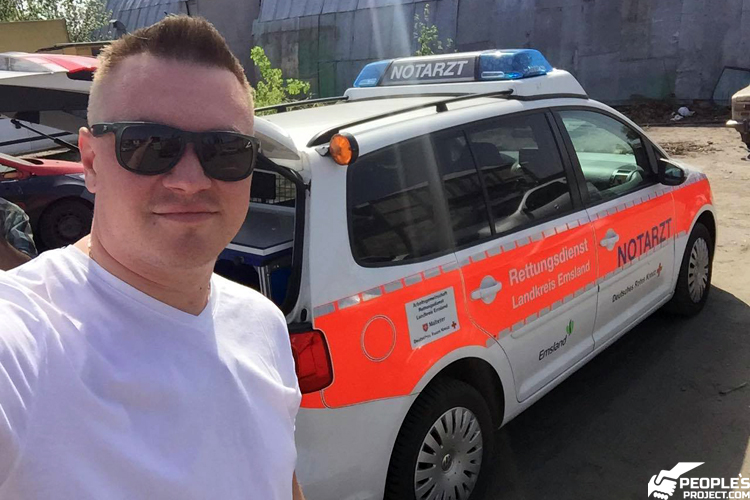 In spring, we successfully implemented the initiative titled Bloodmobile: People's Project took up the whole of sponsoring as well as major part of actual work on this charitable project aimed at equipping a special medical vehicle. We raised funds, bought considerable part of equipment and carried out the purchase and re-equipment of a special automobile for transportation of donor blood in field conditions. For the moment we finished our work and stopped the project, Blood Mobile was already driving around the frontline roads successfully saving our people's lives.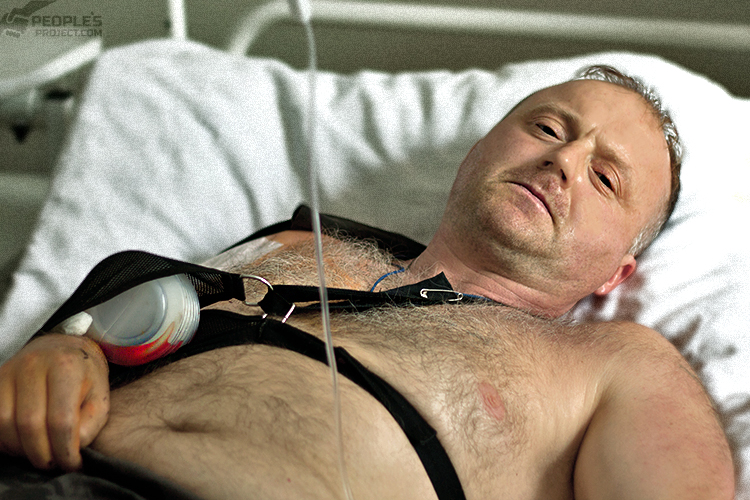 Now to the main point: perhaps this work constitutes the most responsible part of our common activities. Together with you, at the expense of people's donations and thanks to the doctors of ilaya clinic, we have been proceeding with saving the wounded fighters abandoned by conventional medicine, from severe maims. Having summarized the results of the Bioengineering Rehabilitation for Wounded project, we realized that it will be nearly impossible to present you any precise indices, so let us just calculate together.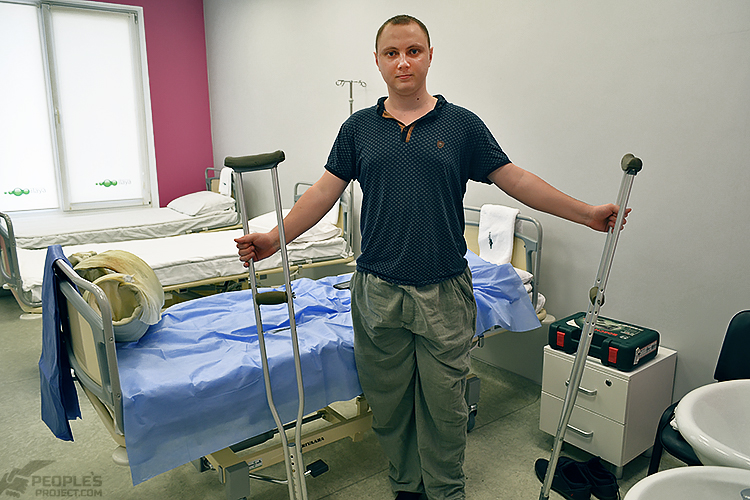 We can definitely state that since the very beginning of the year there were three patients requiring the most attention on the part of the medics and volunteers, in the Project. Ihor is the first of them. The enemy bullet had split his hip bone into two parts, and the fracture refused to fuse up for more than a year. In a conventional hospital, they just sent him home. Over the past year Ihor got his main surgery done, and his newly grown bone was transplanted into the defected zone. Today Ihor walks on his own legs gradually increasing the load on the injured leg. Soon he is going to get rid of his crutches forever.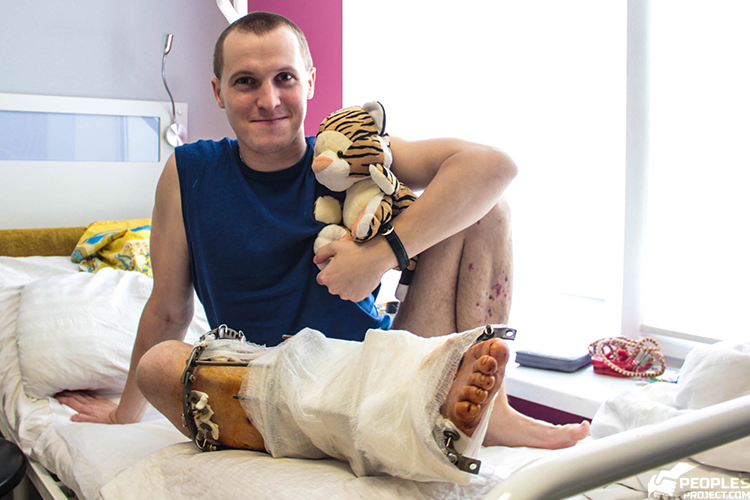 Petro is the second participant: the guy had been literally taken off the surgery table on the day of appointed amputation. Earlier, Petro had stepped on a landmine, and the explosion turned his foot into a mess of flesh and bones. Following half a year of treatment and about ten sophisticated reconstructive surgeries at the Biotech, thanks to the skillful surgeons of the Project Petro got a quite nice new foot instead of the severely injured one he had before. The next step will be the reconstruction of the foot's bone structure.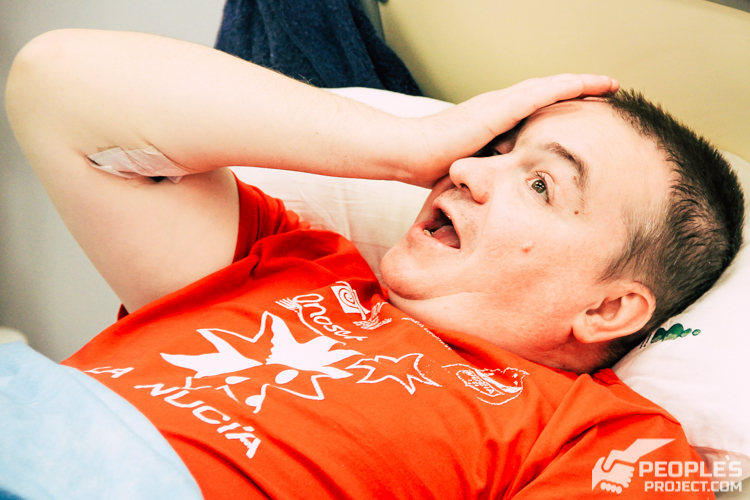 The third among the most difficult patients is Mr Serhiy. This poor man has got his missing bone fragment transplanted into the hip at last – the bone part has been grown up for him at the lab in advance. Luckily, the fracture began to fuse up, and this year, following three years of treatment, Mr Serhiy has already started to walk on his own two legs. There is more work ahead, still we are confident of this good man's total success and happy for his advance.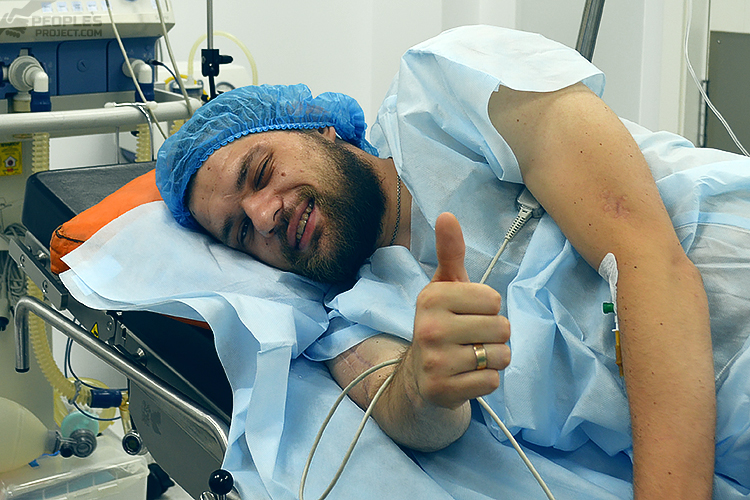 Over the past year, we were lucky to meet a few our old patients at the clinic again: Mr Oleksandr who got his bone in the foot wholly restored following massive necrosis, and Mr Oleksiy whose multiple complicated fractures of the legs were successfully healed and their fusion completed. Sashko was another fighter to visit his regular check-up: a while ago the doctors restored six centimeters of his tibia, and now it was time to remove the last fixing plate out of his renewed leg. We have not seen Bohdan for quite a long period of time: a year passed since the guy got his injured bone in the arm restored, so he has already forgotten about his wound and even managed to start a new business: he is running a cafeteria. Dmytro was among those released from the clinic at last: his nasty knee fracture has been already fused up. A paratrooper Oleh who had volunteered to the war, came over to see us as well: he underwent surgery on his shoulder aimed to keep it in the upright position and not to pop out of the shoulder joint at the slightest load or move. This year Vitaliy had to suffer a bit more, but it was rather about correction: the doctors got his leg restored after the severest fractures, and now the guy is engaged in its active training. Yuriy visited the clinic on his own two legs: he was one of the Project's first patients who made everybody doubt that this kind-hearted Special Forces fighter serving in legendary troops, could walk again. Another Bohdan who had his severe defect of the ankle completely treated, left the clinic on his own two legs as well. And it looks like we are approaching good finale in Oleh's case: he got the last fixation plate removed and now is undergoing rehabilitation. And some time ago we were not even sure whether he would be able to stay alive!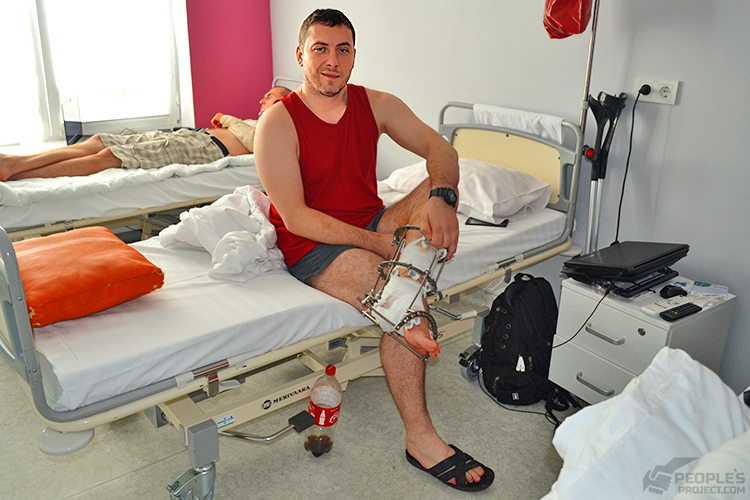 A few patients have been successfully following their pre-scheduled treatment plans, and their happy finales seem quite close as well. Take Mr Oleh: although his treatment has not been finished yet, his three years' long suffering seems will lead to happy end soon. And this is Volodymyr: the doctors had grown up a new fragment of foot for him, and now their task consists in adjusting ligaments to it, for the guy to be able to move his leg in full. As to Victor, this fellow got his injured leg firstly saved from amputation, then restored, and at last stretched to its normal length. Mr Andriy has his leg cleared of all metal scrap he had to wear before; now he is waiting for finalizing rehabilitation. Sashko, a courageous and fearless paratrooper who had been injured at the very beginning of the war while evacuating border guards from under the enemy fire, underwent a minor corrective surgery. The same kind of operation was performed on Oleksandr's restored shoulder that was repeatedly injured due to an accident. Another surgery, hopefully the last one among many, was performed on Oleksandr's leg: the man had struck an enemy mine, so got exceptionally badly wounded and needed complex treatment. Mr Vasyl who is being saved from severe maim of the arm, underwent several surgeries as well. Following a year of preparations carried out by both surgeons and bioengineers of the Project, Roman has undergone his first surgery at last. Vitaliy, a volunteer, has been taken good care of as well: despite complicatedness of his treatment, the process goes quite well and the guy has been fighting for his well-being rather energetically, so success will definitely follow. A de-miner Serhiy who had got a profession related injury – he struck one of the explosive "surprises" left by terrorists – has undergone surgery on the leg. Poor Oleksandr whose leg had been badly wounded in a hostile fire, now got his tibia completely restored. Vitaliy, who suffered a lot, has made the first steps on his own legs – for the first time since he was wounded. His treatment is still in progress, but the man possesses good chances for complete recuperation.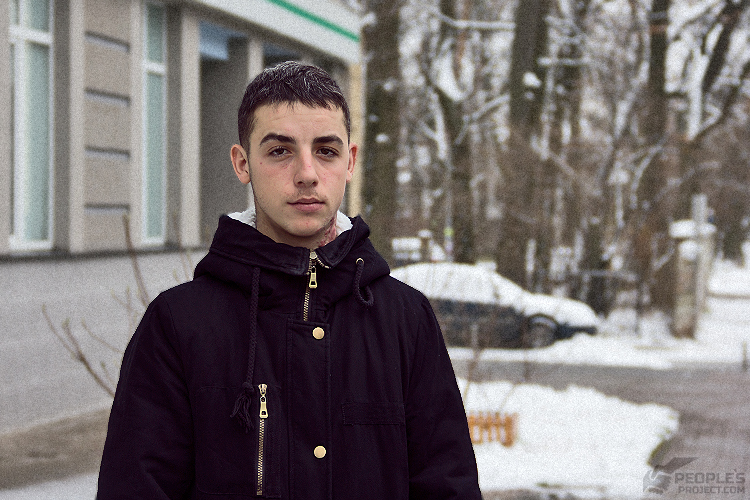 Naturally, more new coming patients joined the Project last year. Mr Serhiy, a paratrooper, is one of them: the man has been treated for his injured shoulder, smashed out by an enemy bullet. Another fighter is Dmytro, a former (and prospective!) professional cyclist, whose injured arm cannot bend in the elbow so far. And Volodymyr, whose arm literally lacks bones. And Dmytryk, a very young marine for whom we have to grow up a new shoulder. This year we also welcomed Serhiy who has already completed the main course of treatment: the man got a nasty fracture of the leg healed, and now he is to undergo rehabilitation and a few check-ups. The same can be said about Volodymyr, a volunteer and a father of eight kids: the doctors of the Project have successfully restored his injured knee, and having recuperated, the man left for home. Yevhen can serve as another example of fast and successful completion of treatment – the man underwent surgery on his foot followed by rehabilitation and coming back to normal life.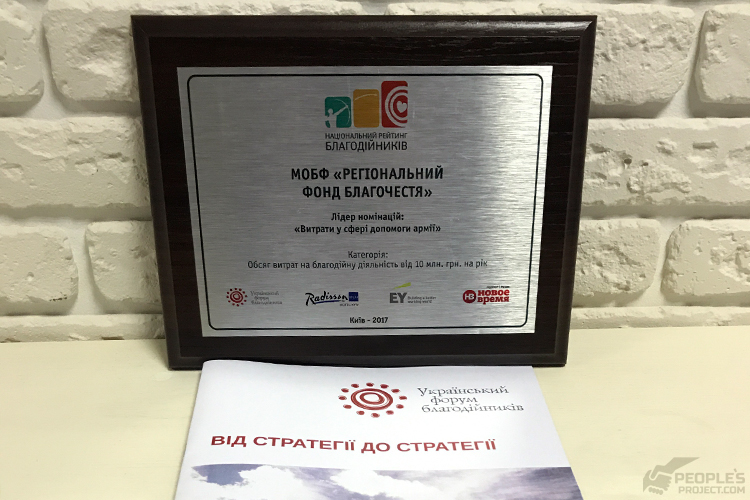 In 2017, it was also about awards, although getting them is far beyond our purposes. Another year in a row, the People's Project Volunteer Center, has been named the leader of the National Rating of Benefactors. As the result of scrupulous audit of financial reports, the volunteers of People's Project were awarded in the "Expenditures in the Military Sphere" nomination. We have been top-listed among those volunteers whose spending on charity exceeded 10 million UAH, and we have outdone this figure quite significantly once again.
We have already done a lot. We managed to succeed in many spheres. Still the plans for the future we have been cherishing, reach much farther. As the war is still raging, and our victory is possible only if we work together, combining our efforts. Apart from the war, we have lots of daring initiatives aimed to change the life in our country to the better and to give our kids all chances for a brighter life.
We are sincerely grateful to each of you for your incredible trust and support: both to those who donated just ten hryvnias and to those who contributed hundreds of thousands without the slightest hesitation. All this had its effect on our Motherland's newest history. So let us not cease our efforts. Step by step, hryvnia by hryvnia, with our humble continuous doings we are changing life for the better. So have a nice holiday season, dear friends.
Merry Christmas and Happy New Year to all of you! Glory to Ukraine!