Description
Why it is important
The focus of this new project will be some outstanding combat units that The People's Project has taken care of for some time. They have already proved themselves as brave, professional and highly effective warriors. About some the public knows a lot, some are less known, but they are the pride and hope of the Armed Forces and Security Service. We have long taken care of these units in various initiatives (
Back to Fight!
,
First People's Sniper
,
First People's "Tourist"
,
First People's Scout
), so we can assume that their success is partially down to us.
Despite their successes in battle, the war, unfortunately, continues meaning as always they need the support of us and people in general.
---
79th Airmobile Brigade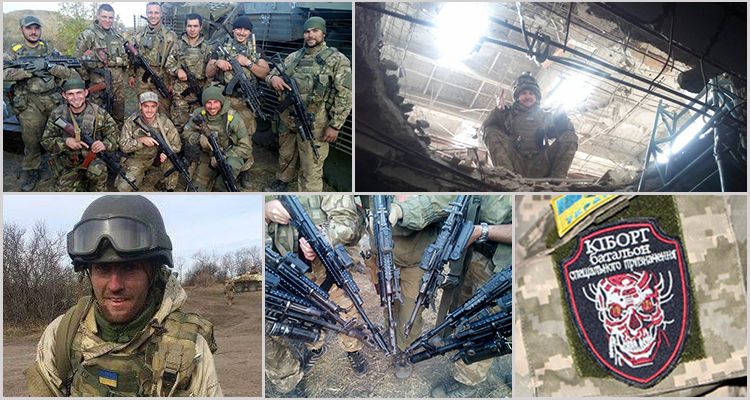 The experience of the past year has proven the Armed Forces Command appreciates the professionalism and responsibility of the paratroopers 79th Airmobile Brigade. In all campaigns they have played the role of driving unit, and the paratrooper never let up. They have shown courage, patience, professionalism and heroism. In Krasnyi Lyman, Izvaryne, Donetsk Airport, and Debaltseve – this winged infantry was always at the center of the action. Within this project we plan to equip the reconnaissance division of second battalion and the first battalion.
---
Center of Special Operations Alpha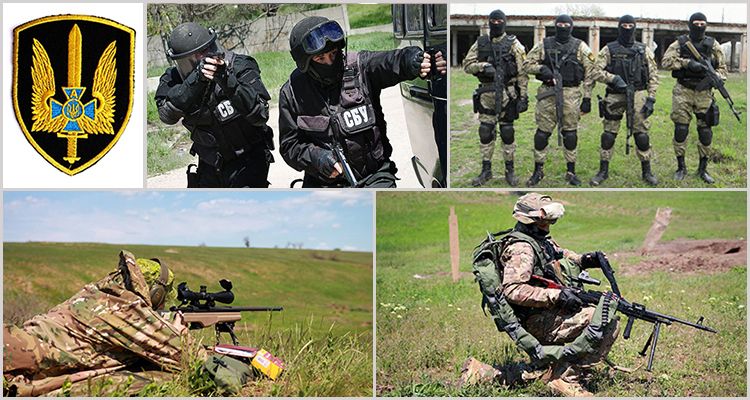 The Mykolaiv CSO "A" division, which we have been supporting, along with their remarkable performance and professionalism in the field of combat, have also demonstrated a conscientious and responsible attitude to all equipment and other gear we have provided them. We have helped them because in fact, they do a very important job – catch saboteurs, the coordinators and leaders of terrorists behind enemy lines and within Ukrainian controlled territory. Of the special operation conducted by "Alpha" we usually learn from the news, and do not routinely ask exactly who they are or how they operate. It is satisfying we can help real professionals.
---
Intelligence unit of the Naval Forces of Ukraine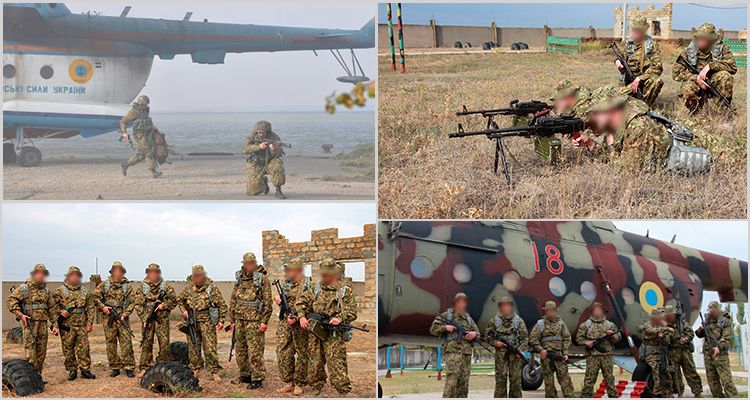 Of the top-secret military intelligence unit of the Naval Forces of Ukraine, which we refer to as "Tourist" little is known. It is a disadvantage of the profession, as they say. About what they do, their name offers a clue. And who they are, no one is quite clear and once again this speaks about the professionalism of the military. The more they keep under wraps the better the result. They are not worth speculating about, we just need to accept them and help them protect our peace.

Where does the money go
In a period of relative truce, the role of intelligence units come to fore and in the calm before the storm they are key to knowing when and where that storm might hit. Now, thanks to our joint efforts, providing technical equipment to meet the needs of the intelligence units of the Navy, Alpha and 79th Brigade is significantly different from what it was a year ago. Nevertheless, we still have a lot of work to do. We do not close our eyes to a number of important factors and to the military we will provide everything necessary for the effective performance of combat missions.
12

April

2016

Project budget increased by UAH 54 730. One of the sponsors has provided needed equipment for Alpha squad.

20

January

2016

Project budget increased by UAH 18 270. To the list of needs added radio Icom M506 for tourists.

11

January

2016

Project budget increased by UAH 5 305. List of items needed for Alpha squad and Tourist revised according to the latest needs and requests.

30

December

2015

Project budget increased by UAH 15 123. Equipment necessary for Alpha squad added to the project.

17

December

2015

Project budget increased by UAH 29 348. Night vision monocular Armasight Sirius with helmet mount purchased by the sponsors for Alpha added to the budget.
Tourists

Riflescope Bushnell ET6245F 6-24x50 FFP 30mm
43 138 UAH

Go Pro4 with 32GB memory card
23 454 UAH

21 564 UAH

Tactical Low mounts SCTM-16 30mm
466 UAH

Side mount with Picatinny rail
2 430 UAH

Side dovetail mount pate rail
324 UAH

Tactical backpack for machine gunner "Predator"
15 000 UAH

8 505 UAH

13 369 UAH

6 640 UAH

2 730 UAH

9 341 UAH

4 855 UAH


13 172 UAH

Multi-function display Raymarine a75, Wi-Fi
27 250 UAH

15 750 UAH

7 095 UAH

700 UAH

Outboard Boat Motor Engine 15 fmhs
25 000 UAH

2 000 UAH

2 520 UAH

876 UAH

1 364 UAH

Holographic weapon sight EOTech 65MOA XPS2-0
16 560 UAH

Night vision monoculars Armasight Sirius IDI MG
50 220 UAH

8 476 UAH

Sonar sensor Raymarine CPT-100
4 200 UAH

Diesel generator 5,5 kW Forte FGD6500E3

Revision ballistic goggles
3 390 UAH

ESS Crossbow 3LS Kit ballistic eyeshields
4 680 UAH

2 920 UAH

Thermal underwear Base LVL
7 000 UAH

3 510 UAH

18 270 UAH
with microphone, mount and cable
79th Brigade

Thermal imager Pulsar Quantum HD 50S
79 860 UAH

Tactical backpack for machine gunner "Predator"
15 000 UAH

Night vision monoculars Armasight Sirius IDI MG
50 220 UAH

Riflescope Japan Optics MPZ-SF 4-16x50
7 070 UAH

Riflescope Bushnell ET6245F 6-24x50 FFP 30mm
129 414 UAH

Tactical Low mounts SCTM-16 30mm
1 398 UAH

Side mount with Picatinny rail
1 458 UAH

Holographic weapon sight EOTech 65MOA XPS2-0
16 560 UAH

Side dovetail mount pate rail
810 UAH

8 476 UAH

620 UAH

Keyboard Sven Standard 303
1 800 UAH

700 UAH

Red dot sight Holosun HS403A
16 980 UAH

Side dovetail mount pate rail
1 782 UAH

Side mount with Picatinny rail
2 673 UAH

95 UAH
Alpha

Holographic weapon sight EOTech 65MOA XPS2-0
99 360 UAH

Flash suppressor for PK machine gun
1 800 UAH

Thermal scope Guide Infrared IR162B
182 743 UAH

Radio Motorola DP 4801 with encryption
27 462 UAH

30 063 UAH

Rifle ammo box MTM R-100-MAGNUM, 300WM, 100
1 404 UAH
Rifle ammo box MTM 243, 308win, 100
226 UAH

12 836 UAH

1 530 UAH

Magnifier Vector Optics SCOT-07 Gold Edition
3 210 UAH

Thermal sight Archer TSA-5R/336-55
164 500 UAH

Armasight CO-MR-SD Gen 2+ Night Vision Clip-On System
40 680 UAH

Night vision monoculars Armasight Sirius IDI MG
50 220 UAH

12 714 UAH

Thermal scope Pulsar Apex XD50
91 000 UAH

Red dot sight Holosun HS403A
27 180 UAH

Side dovetail mount pate rail
2 268 UAH

Side mount with Picatinny rail
3 402 UAH

132 UAH

1 475 UAH

Tactical gloves Blackhawk
1 845 UAH

8 225 UAH

Multi-functional tactical pouch
190 UAH

790 UAH

390 UAH

7 250 UAH

1 604 UAH

1 407 UAH

782 UAH

263 UAH

4 410 UAH

26 842 UAH

650 UAH

10 000 UAH

Tactical gloves Mechanics
11 115 UAH

ESS Profile NVG ballistic goggles
5 650 UAH

ESS Profile Turbofun ballistic goggles
5 920 UAH

ESS Crossbow 3LS Kit ballistic eyeshields
5 460 UAH

ESS Crossbow 5LS Kit ballistic eyeshields
4 900 UAH

ESS Crossbow 1LS Kit ballistic eyeshields
7 800 UAH

9 100 UAH

840 UAH

900 UAH

Batteries Panasonic CR2032
9 UAH

868 UAH

368 UAH

408 UAH

3 000 UAH

Condor Oasis hydration carrier tan
668 UAH

Condor Tidepool hydration carrier tan
7 787 UAH

Electronic earmuff Howard Leight Green
2 465 UAH

4 030 UAH
Totally:
1 591 819.00 UAH